Burqa Dream Meaning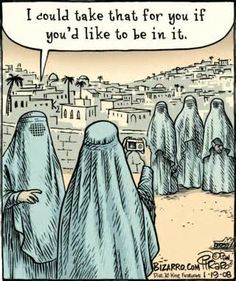 What does a paranja symbolize in a dream? According to the Psychological dreambook, if you saw someone wearing burqa in a dream, this means in real life you often suffer from the coldness and detachment of your spouse. It seems to you that he is insincere with you and therefore puts a barrier between him and you.
If you were the one wearing a paranja in a dream, this means you can't tell your partner about your desires and intentions, but you prefer to wait until he guesses himself.
According to Interpretation of sexual dreams, a dream in which you see someone in a burqa speaks of your anxieties in real life.
You feel lonely because your partner doesn't give you enough attention. You are moving further and further away from each other, so a wall of misunderstanding is growing between you.
If you were wearing a burqa, this means that you almost never tell your partner about your feelings and sexual desires. You think that he should guess everything himself, but do not expect a miracle: the other person cannot know what you want, and therefore you should speak directly about your preferences.