Crossroads Dream Meaning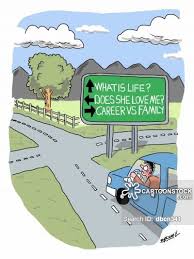 You can see an intersection in your dream at the moment of taking important decision. The subconscious of a person at a crossroads suggests that you should stop and think.
If you were standing at the crossroads not knowing where to go in a dream, this means that your intuition can not always help you with the only one correct decision; you have to think everything over and take conscious actions. Dreambooks state that fate will be supportive of those who will be able to quickly gather their thoughts in a dream and go in the right direction.
Vain efforts are waiting for the person who can not make up his mind and chose a road in a dream. Minor mistakes will limit you in taking the next serious step. The dreambooks recommend young men not to hurry with choosing a life partner; the image is a promise of a number of nice admirers for young ladies.
You can get a lot of important hints from the pointers that are usually seen on intersections. All the signs present in a dream are the details that you should pay attention to. If you followed the sign to the left, this is a symbol that you are ready for risks and ventures now. You will have a chance to have a love affair in real life.
Traffic light seen in a dream promises great choice in real life. Any direction that you will chose will become profitable. The dreambooks state that regulated intersections are the most secure, both in dreams and reality. If you saw a traffic controller in a dream, this means you will not only get a hint in real life, but financial support as well.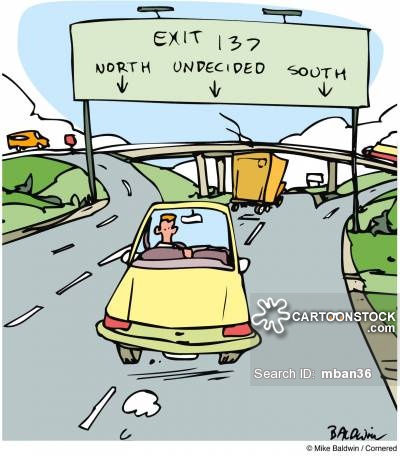 A temporary stop at a crossroads is a dream of a person who has got confused in affairs. Miller's dreambook recommends stopping your great plans and thinking everything over properly, otherwise you can make a lot of fateful mistakes.
If you saw unknown people who didn't let you move further at the intersection, this is a warning about your ill-wishers' dirty tricks. If you prevent someone from going - be prepared that your interests may become a stumbling block in the way of your friends or relatives in the implementation of their own plans.
The merging of roads in a dream means crossing of fates. If you see people whom you know in real life, you can be sure that life will bring you together for a long time.
The more complex the intersection was in your dream, the harder and more confusing the situations in your real life will be. Being fined during crossing the intersection predicts further feelings of disappointment and bitterness for the committed unseemly acts of real life.