Doughnuts Dream Meaning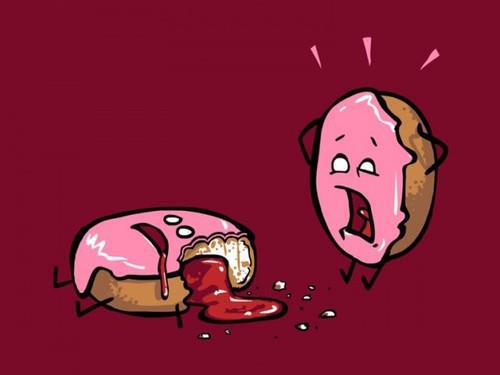 Such baking in a dream is a foreshadowing of various difficulties, failure of plans, disappointments, interference in work. But the dreambook sometimes gives positive interpretations of donuts: the support of influential patrons, the restoration of friendly relations.
Doughnuts seen in the night plot mean that the dreamer accidentally finds out some secret that will change his opinion about someone, and will want to share it with friends. However, this should not be done if he is not ready to answer for the adverse consequences of his words.
Fragrant donuts on the shop counter are a symbol predicting that interference and difficulties will begin very soon. Your plans will be upset.
Frying doughnuts in a dream is a sign of vain efforts. You will spin in an endless series of troubles, constantly solving the problems that arise. As a result, personal matters will be damaged. Cooking doughnuts with some filling is a sign of financial problems.
Eating donuts in a dream means: achievement of your plans will be prevented by some annoying incidents that are not dependent on the dreamer.
Eating so many donuts that you even overeat, mean you will stop friendship with someone who has been dishonest with you or your relatives.
Selling doughnuts in a dream is a sign meaning you will search for attention of an influential person in order to solve your issues. You can enlist the support of patrons, as well as make useful contacts.
If you dream of eating donuts in the company of friends, according to the dream book, you will find like-minded people who will help you avoid problems and succeed in your endeavors.
Poured with icing or decorated with multicolored sprinkled donuts promise the restoration of good relations with old friends.