Aries Horoscope 2022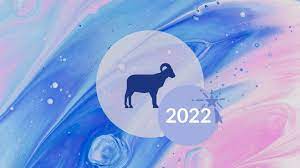 Focus of attention in 2022 Aries horoscope.
In 2022, Aries will focus on finance and everything related to its increase and distribution. You will have to work hard at the old place of work or look for something new and more promising. In this case, the Aries horoscope for 2022 promises a good financial situation. You will manage to acquire everything that you've planned – expensive and large.
Aries should be prepared that the monetary situation will change constantly. But this "swing" will not hit your budget. The main thing is not to lower your professional status. Respect your work and increase your authority among colleagues.
It is possible that the boss will raise the salary and increase the amount of the bonus. The Aries horoscope for 2022 predicts incredible ways to strengthen your financial position.
It is possible that many Aries will marry successfully, or strike up an affair with a wealthy person. Nothing is ruled out; just do not behave too mercantile.
Aries, who are already in close relationship, will also have some changes. The partner will grow - in terms of money, which will have a good effect on the overall budget.
The Aries horoscope 2022 predicts that in the year of the Tiger there is the likelihood of getting inheritance, housing or other expensive real estate. Everything will be relevant, just keep an eye on it. Pay attention to the paperwork; do not be distracted by trifles.
Aries, whose earnings were not stable, will receive a lot of lucrative cooperation offers. Well, those who did not have their own money at all, lived at the expense of relatives or a spouse until January 2022, will be able to find a decent job. There is a chance to increase your fortune if you are more persistent and more proactive.
The horoscope for 2022 warns Aries that you must not forget about saving. The budget is not infinite, it can evaporate easily. Try to approach your purchases competently, calculate every Dollar in the purchase of things and even groceries.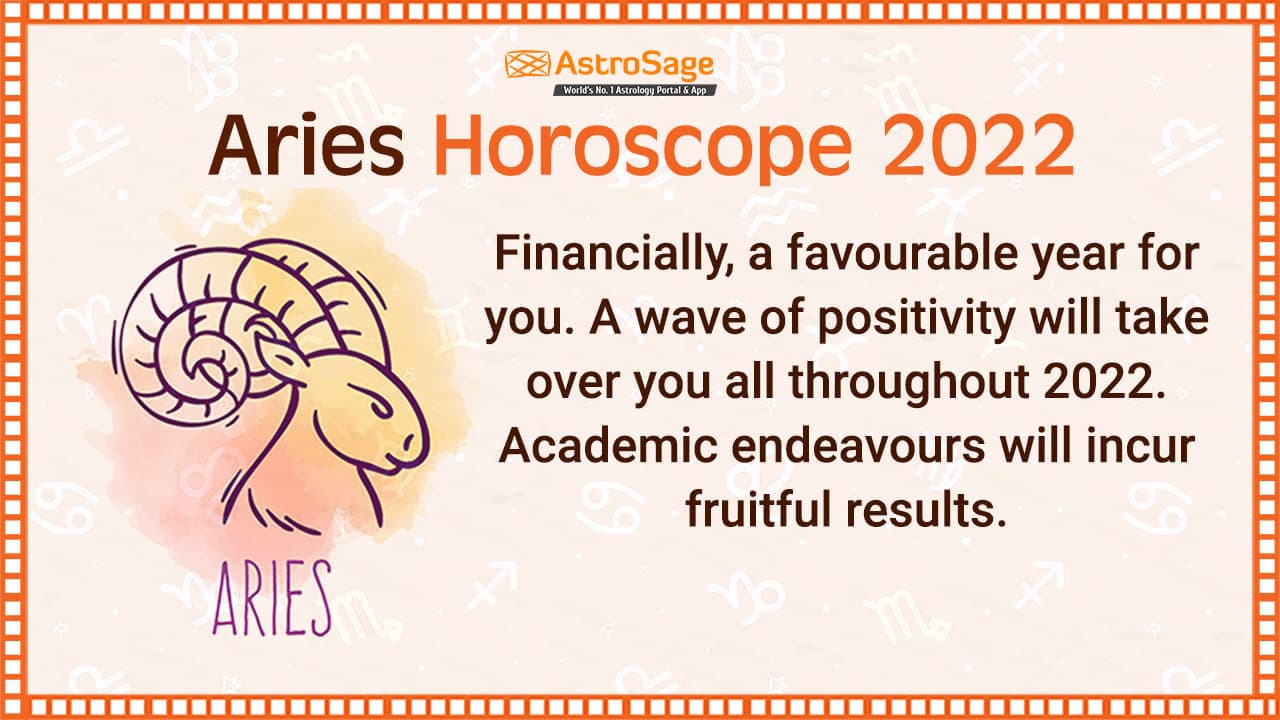 Aries woman Horoscope 2022.
Aries woman in 2022 will definitely be lucky in her personal life. You cannot hide your sensuality and positive energy. Thanks to this, you will attract an interesting and reliable person to you.
Each month of the Water Tiger year 2022 will bring joy and pleasant surprises to Aries. But for this you need to change yourself a little, not to dwell on the past. It would be nice to take care of your appearance and figure, buy stylish clothes and correct the image. Become the one you dreamed of becoming.
Women Aries horoscope for 2022 predicts undoubted luck in love. The Aries woman will be truly happy. Fate will give you the person you drew in your dreams. It will be sincere and strong relationship.
Contacts of a business nature are not excluded, which will have a favorable effect on work activities. Communicate with your loved ones more, visit relatives and take care of children, if you are a family person.
Aries woman in 2022 will be full of tenderness and sensitivity, and will learn to control emotions and avoid conflicts.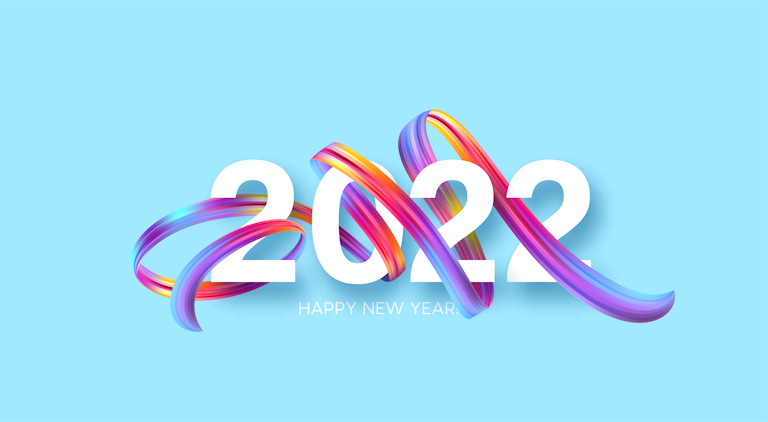 Aries man Horoscope 2022.
2022 Horoscope promises Aries men success in work and career. There can be no even talk of laziness, passivity or decreased activity. On the contrary, they will achieve everything that they have planned for this period.
Aries will have favorable financial affairs, love sphere and everyday life. Do not doubt yourself; you need to become more stubborn and self-confident. The only thing Aries needs to stick to in 2022 is flexibility in communicating with others. Be discreet, patient, and correct.
An Aries man should not risk even trifles if something is missed and not thought out to the end. Only common sense will help you get on the straight road to success.
As for capital investments, they must also be justified and calculated up to the ruble. In 2022, Aries will be able to win over not only allies, but also competitors. And leadership qualities have nothing to do with it; it is the gift of persuasion and communication skills.
In amorous affairs, everything is great in an Aries man. You attract women with the help of positive energy.
Aries Love Horoscope 2022.
2022 is an auspicious period for Aries, who is already married or in long-term relationship with a partner. There are chances for strengthening relationships by bringing harmony and mutual understanding into them.
Horoscope for 2022 promises Aries who is looking for a life partner interesting meetings. But many of them will remain at the level of friendship or business contact.
Do not hide your feelings, be bolder and more romantic. Then you can hope for a long and sincere relationship. Moreover, Aries is full of positive energy, which he generously shares with others.
Some Aries in 2022 will target easy and non-binding relationships. Yes, love and tenderness are possible, but it will remain in memories. By clinging to personal freedom, the door to the future closes. But if this is your goal, then you should not blame anyone for a short-lived relationship.
Family couples with one Aries partner will live this period without serious problems. Divorces and conflicts are a minimum. But there is a possibility of cooling off to your spouse; you will have to work on yourself thoroughly. It is advisable to introduce experiments and something new into the marriage.
Aries horoscope for 2022 predicts an official marriage for some who is in love. A marriage proposal will be like snow on your head (April-August). Most likely, you have been waiting for it for a long time, so be happy to get ready for the wedding.
Aries is charming and self-confident, which attracts fans to him. Someone will be a friend, someone will be lucky enough to take possession of your heart.
In the fall, Aries can meet an amazing person at a party, celebration, or cultural event. The Aries horoscope for 2022 recommends paying attention to the spiritual qualities of the partner, and not to the appearance. This will make you get along with him faster, and communication will bring a lot of pleasant and interesting moments.
Aries Career Horoscope 2022.
The 2022 horoscope for Aries predicts rapid career growth when you consider teamwork. Do you want to start your own business? Please, do it not alone. Arm yourself with past experience and find reliable partners.
Creative ideas are also being fulfilled with interest. But opportunities for cooperation should not be missed here. Reduce ambition, be honest and emotionally stable.
In 2022, Aries is capable of a lot, if you don't forget about promising projects. You will get whatever you want. And it doesn't matter if it's a job, or a love path. Investments will give good harvest if you trust your partners and loved ones more.
Aries horoscope for 2022 advises to rebel less and analyze other people's actions. Do not envy anyone; go your own way to success.
There is a chance to get engaged in volunteering and charity work, the planet Neptune will help you fulfill your desires. Eliminate chaos and haste, look inside yourself and enrich yourself spiritually.
Aries will develop intuition at an accelerated pace. This will allow defending their positions in 2022, strengthening their authority in the highest circles. You will be able to reveal some secrets that stand on the way to inner purification.
The 2022 Aries horoscope advises to be more self-confident and firmly keep your promises. Pluto will not leave you without support in professional matters.
Express your extraordinary nature, boldly accept change and do not be limited by what you have. If Aries has long dreamed of a leadership position, then the dream will come true. The main thing is not to see yourself as a usurper and unconditional leader. Pay attention to the little things, and accept the advice of others with gratitude.
Aries Health Horoscope 2022.
Aries will have to deal with their recovery from the beginning of 2022. But physical health is not the only priority. The strength of the mind and the beauty of the body is an indispensable condition for excellent well-being. Control your emotions; do not be nervous about anything that is not worth it.
There will be enough energy to avoid serious ailments and lowering of immunity. In the middle of summer and until the end of August, the Aries horoscope for 2022 recommends making an appointment with a beautician, nutritionist and getting a massage.
Preventive measures will help you get away from diseases, as well as active sports. In the fall, watch your diet, do not overload the stomach and liver.
Aries 2022 Horoscope by the Year of Birth.
Horoscope 2022 Aries Tiger
Incredibly happy 2022 awaits an Aries-Tiger. You will direct your energy exactly in the direction that will bring victory and glory in different directions. It is important to remember about spiritual food, without which you cannot achieve your desired goals. The Aries horoscope for 2022 recommends changing your principles and outlook on life.
Horoscope 2022 Aries Rat
If Aries was born in the year of the Rat, then he can count on success in his work. Career will go up, as will financial situation. The main thing is not to ignore the advice of colleagues, leaning on their shoulders in difficult moments. Horoscope for 2022 for Aries predicts high authority and the achievement of personal goals.
Horoscope 2022 Aries Bull
If Aries is Bull by year of birth, then good luck awaits him in friendly and business relationships. But this does not mean that you need to limit yourself in communicating with relatives, closing in only on a career in 2022. Pay attention to your loved one, be filled with romance and organize a pleasant vacation.
Horoscope 2022 Aries Dog
If Aries-Dog is more purposeful, he will not miss a single deal or contract. All this in 2022 will lead to career growth and material stability. Aries horoscope for 2022 advises not to waste energy on trifles. Intuition will tell you in which direction you need to move.
Horoscope 2022 Aries Cat (Rabbit)
If Aries was born in the year of the Cat (Rabbit), it will be interesting for him to comprehend everything new and unusual. Vivid changes in relationships with friends and relatives are possible. A lot of travel, business trips and field trips are expected in 2022. You are not alone! This is the most important and valuable thing during this period.
Horoscope 2022 Aries Snake
Aries born in the year of the Snake will face unexpected surprises of fate. The changes will be huge, but you need to take them calmly. Be as active and proactive as possible to achieve success. Horoscope for 2022 for Aries recommends listening carefully to others, their advice will go for the good.
Horoscope 2022 Aries Horse
Aries, born in the year of the Horse, will spin in a whirlwind of meetings and romantic acquaintances. Prepare for a lot of movement, especially in January and February. In the spring season, you should be more diligent and observe the events taking place. Autumn 2022 is a time of household chores.
Horoscope 2022 Aries Dragon
Aries-Dragon needs to act in 2022according to a clearly developed plan. If you want to get what you want, then exclude steps to the side and chaos. From mid-summer to late autumn, you need to control losses and the arrival of money. Listen to the opinions of those who criticize you mercilessly.
Horoscope 2022 Aries Goat (Sheep)
Aries-Goat (Sheep) in 2022 has every chance of making dreams come true. You are allowed to fantasize, invent and create something. Do not hide your creative talents; you will be able to find the right and successful path. The Aries horoscope for 2022 promises good luck in any endeavors, be bolder and more ambitious.
Horoscope 2022 Aries Monkey
Aries by year of birth Monkey in 2022 will work until the "seventh sweat". What can you do if you are charged with a bunch of different responsibilities? Don't give up anything, you can handle it. Use your sociability and mobility. You'll have to sign deals, collaborate and travel a lot.
Horoscope 2022 Aries Rooster
If Aries was born in the year of the Rooster, then long trips await him - business and romantic ones. Yes, do not be surprised, and take any offers to go somewhere. In 2022, singles will definitely find their happiness outside their hometown. And this is not banal adultery, but a serious and strong relationship.
Horoscope 2022 Aries Pig (Boar)
For Aries, born in the year of the Pig, the most important thing will be relationships with loved ones. Spend less time at work and papers, communicate with your spouse, children and elderly relatives more. In terms of finance, 2022 is a very successful and fruitful year, there will be enough money for any acquisitions.