Astrological Horoscope for 2020 for Cancer.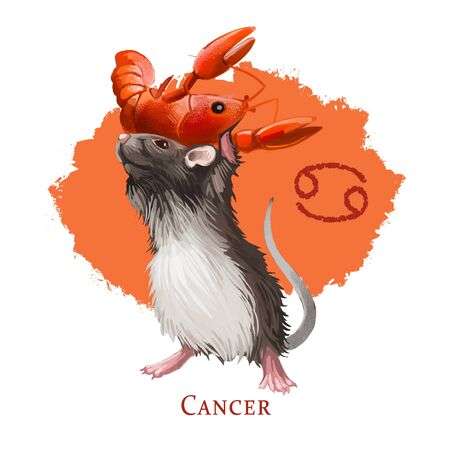 If dear Cancers could forget about their own status and reputation, in January 2020 they would definitely move only by running. Because their energy will begin to beat in this period. After a festive relaxation, these changes will be especially noticeable. Representatives of the opposite sex will appreciate your "radiance", which will become an additional source of strength. However, you should not test your body for strength with an overabundance of impressions and communication: you should refuse from trips, especially distant ones, and daily parties.
The expression "neither this nor that" (and this is exactly how things can go in the first half of the year), of course, does not inspire optimism. But stars never make an unambiguous diagnosis - they only hint. It is your right not to understand the hint and perceive everything that happens with humor. Then gray everyday life will sparkle with bright colors, among which shining "spots" of career success will be especially noticeable. Additional income in the form of a bonus or an expensive gift is possible. Well, health will be stable as well.
From the second half of the Year of the Metal Rat luck will begin to smile again to you. This fruitful time can be used with equal success both for scientific activity and the beginning of new business projects, and in order to engage in self-improvement.
In the last month of the year, the long-awaited time for change will come for you. In December you can move to a new place of work, radically change your image, start repairs, enthusiastically start going to a sports club and even leave your old partner. Stars give you carte blanche to everything, promise full support and even guarantee to "lay straws": if you subsequently become disappointed in your decision, you will have a chance to get everything back.
Love horoscope for Cancer in 2020.
You are used to taking on the function of a heroine, savior and deliverer. The planets will fill you with energy and strength, and you will be happy to share all this with your loved one. Moreover, if somewhere there is a person is in trouble, you will not only help, but also be carried away by the saving process. Psychologists say correctly: we are often imbued with sympathy for those whom we help, in whom we invest our souls. Even if your beloved person will not always be worthy of help and care, you will never leave him – as he will not cope alone.
Family Cancers will increase their family weight. Although you were not shy previously and were able to defend your interests. Now the spouse will simply be afraid to do anything without your knowledge and approval. And all due to the fact that the stars will endow you with such confidence in yourself and your strengths that your family members will just execute your commands. And your second half is no exception. However, you will be a very kind and fair ruler. And manage your family budget simply like an expert. But this will happen closer to the end of the year.
The energetics of the year and the planet will endow lonely Cancers with a spectacular way of presenting themselves. Therefore, you will not have problems in attracting attention - literally there will be no end admirers. From your part the interest can be very fleeting - in 2020 you do not plan serious hobbies. Although you can not hide that you will be happy to support the interest of a wealthy admirer towards you. Why not give it a try? Moreover, problems with money to maintain their status and position in society often provoke girls to search for a loved one "from the Forbes list." However, there is a limitation: for you personally, the status of a millionaire will not be enough - there must necessarily be sympathy.
Career and Financial horoscope for 2020 for Cancer.
Your efficiency will be high during 2020. Hard work and a flair for profitable deals will allow you not only have everything you need this year, but even to live in a big way.
In spring you can open your own business if you wish. Take this step only if you are 100% ready for independent business.
The first large cash receipts can be expected in late January - early February. Most likely, these will be payments for work performed in the past year. The amounts received will please you and make you want to go shopping. Be sure to make yourself some gifts - albeit not very expensive, but pleasant to your heart. It is wise to go shopping in the first week of February. These days the aspect of the planets patronizes those who easily part with money, but does not let them forget themselves and spend too much.
In early March the aspect of the planets will endow you with excessive generosity in relation to a loved one. Until mid-April you will begin to shower him with gifts, causing first joy and gratitude, and then some embarrassment. In order not to stay aground and not awaken a feeling of awkwardness in your partner, try to stop in time. Better just make one gift, but one that will bring real joy to your heart friend.
From the beginning of May until the late June you can easily find the opportunity to receive additional income. The work will be not burdensome, but very successful financially. You will be able to sign an agreement on the most favorable conditions in the first week of May or the first week of June.
It makes sense to make the largest purchase of the year from mid-August to the end of October. If necessary, you can take a loan from a trusted bank. Before you go to the store, think carefully about your decision and do not make random choices.
It is better to buy New Year's gifts in November, and slightly reduce spending in December. The fact is that in the second decade of December you will most likely be offered a last-minute trip abroad for Christmas holidays. You should agree as the tour will be very interesting, and the price is quite reasonable.
Family horoscope for Cancer for 2020.
Everything will be stable in the family of Cancer if the partner takes part of the cares on himself.
Cancer of the first decade (dates of birth 22.06 - 1.07)
You should spend holidays actively, with your family, visit relatives. This year you will need a strong rear. To solve all working problems and cope with household chores, you should join all family members to solving everyday problems. And try to relax and get distracted from problems more often. You just need relaxation!
Cancer of the second decade (dates of birth 2.07 - 11.07)
You should pay maximum attention to children, especially adolescents. You have your own problems, and they have a transitional age. Help your daughter change her image, and sign your son into the sports section. In your free time, talk heart to heart, share problems. Plan a trip to the sea or to the ski resort, everyone will enjoy an active holiday.
Cancer of the third decade (dates of birth 12.07 - 07.22)
In stable married couples, the Cancers will enjoy harmonious relationships if they devote time to their soul mate and not think about the romance on the side - all the secrets will become known sooner or later. To diversify and strengthen your relations, you should make dates, sit with your husband in a restaurant, and spend the weekend only together, leaving the children at their grandparents. Young couples are expected to replenish, and they will head off into joyful chores. Cancers love children very much and will enthusiastically arrange a nursery-room.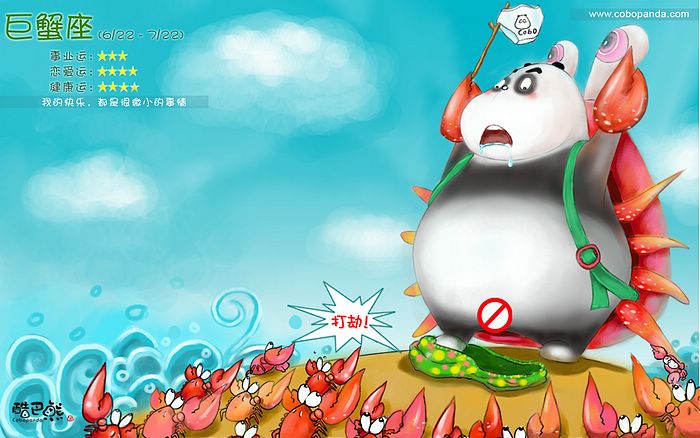 Health Horoscope for Cancer in 2020.
An active lifestyle can lead to exhaustion, and prolonged stress can lead to a breakdown.
The first decade of the sign (22.06 - 1.07)
Cancer's health is largely dependent on his mood. If he is joyful and happy, then even colds bother him much less. In there is bustle and stress, do not forget about energy nourishment and relaxation. Take aromatic baths, do not forget about the sauna and vitamins.
The second decade of the sign (2.07 - 11.07)
You should support your heart - you need active loads. Eat foods rich in magnesium. Walk in any weather, do Pilates and yoga, sign up for a pool. Strengthen the nervous system: take a massage course, meditate, seek joy in the little things.
The third decade of the sign (12.07 - 22.07)
Be sure to sign up to the dentist and get rid of problems. You should get tempered, take care of your throat. Make a vitamin cream from honey, dried apricots, raisins and lemons (in equal amounts) to maintain the immune system.
Astrological Horoscope for 2020 according to Cancer year of birth.
Horoscope for 2020 Cancer-Rat
In 2020, you need to take the initiative more often. This will help being in the center of events, seek and receive the necessary information, make important decisions. The management will appreciate your efforts as you deserve, and you will be rewarded not only morally, but financial incentives will not take long to come. A stormy but very indefinite period is possible in personal life. Noisy quarrels will alternate with reconciliation. Give your loved one attention, affection, care. But don't let emotions guide your actions.
Horoscope for 2020 Cancer-Ox
The coming year will present you with a number of problems that will have to be solved urgently. Insecurity and lack of initiative can cause big trouble. Tense and unpleasant moments are possible, but you will have a chance to cope with the situation and find a successful way out. Do not stop halfway, you need to go to the end, no matter how hard it is. Problems may arise in the financial sector. There may be losses, including significant ones. You must manage your expenses wisely so that expenses do not begin to rule you.
Horoscope for 2020 Cancer-Tiger
In the Year of the White Rat you will have both ups and downs, especially in professional matters. But the main thing is not to lose heart and go to your goal, not exchanging for little things and not stopping halfway. In the second half of the year you will begin to move forward slowly but surely. Although not without problems. This problem can be your ill-wishers or envious people who try to stab you in the back. If you are not too trusting and emotionally unbalanced, you can cope with any difficulties and get dry out of the water.
Horoscope for 2020 Cancer-Cat (Rabbit)
You are unlikely to be able to spend 2020 quietly and calmly. Tune in to the fact that much remains to be done, and success will not always be easy. In the year of the White Rat, it is undesirable to start new business, designed for a long period. It is highly likely that circumstances will make significant adjustments to your plans, and the result will be much lower than expected. You are waiting for a change in the environment. Interesting new people will appear, and you may have to part with someone. Pay attention to your health status.
Horoscope for 2020 Cancer-Dragon
The coming year is a fairly calm and favorable period in your life. It is unlikely that family or professional upheavals will occur. But, if you wish, you can make positive changes in your destiny and fill your life with bright colors and impressions. For professional activities, the year of the Rat will be quite prosperous. Moreover, you can achieve noticeable results without much work in almost any area of life. Believe in yourself, and you will succeed.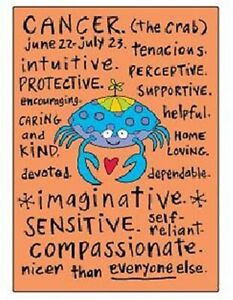 Horoscope for 2020 Cancer-Snake
Be thoughtful about the offers that will come to you throughout the year. Perhaps something interesting and promising will turn up. The main thing is to be able to consider the benefits. Take your time with conclusions and answers, better take a timeout, consult with family members and friends. Relationships with family and friends can come to the main issue. Try not to break your mood on them. Showdowns, grievances and reproaches can unsettle you for a long time. And this will not affect the state of your health in the best way.
Horoscope for 2020 Cancer-Horse
A year may turn out to be a rather successful period in terms of professional achievements, joint trips, pleasures and entertainment. You will intuitively feel what and how to do it. Starting from August you can move to a new place of work, try yourself in a new business, hold important meetings, sign contracts. You will not regret your decision for many years. The year 2020 may turn out to be pleasant in a loving respect - both for people connected by long bonds of marriage, and for those who only dream of meeting their soul mate.
Horoscope for 2020 Cancer-Goat (Sheep)
In the year of the Metal Rat you will feel the strength and confidence in yourself to advance noticeably towards your goals. Moreover, the goals can be completely different, but it will not bother you, and you can successfully act in all directions. Things started this year will develop and bear fruit. If you see your mission not in achieving success in the professional field, but in creating a home or strong relationship, you should know that luck is with you. In family life no upheavals await you.
Horoscope for 2020 Cancer-Monkey
2020 will make you especially energetic and assertive in upholding your own interests. Try to direct your forces in a constructive direction. Engage in the implementation of those tasks for which you previously did not have enough time, or they were in doubt. You should show your leadership and organizational skills. At the same time, impulsive arrogant acts, excessive stubbornness and ultimatum communication with people should be avoided. This kind of behavior is fraught with troubles and serious conflicts.
Horoscope for 2020 Cancer-Rooster
The time has come to make changes in your life in order to improve its quality and bloom with bright colors. There may be attractive prospects for the development of your career. Try to be in the middle of events. You can significantly expand the field of your activity, acquire the necessary connections and generally get almost everything you want. New business acquaintances will not disappoint you. On the personal front, a time comes when one wants stability and certainty. To the existing couples this portends a favorable stage - you can strengthen your relationship.
Horoscope for 2020 Cancer-Dog
If you want to make positive changes in your life in the New year, then you will succeed, although perhaps not immediately. Do not step back when obstacles arise. Your plans can be hindered only by your own frivolity and mood swings. If it comes to easy money, then you will surely lose if you take the risk. On a personal level, things should be just fine. Your charm, ease of temper and wit will attract the attention of the opposite sex and will become the key to success in any company.
Horoscope for 2020 Cancer-Pig (Boar)
2020 promises to be a success if you do not sit idle and start taking everything you want from life. You should get interested in areas of activity unfamiliar to you, look for new opportunities. Moving along the rut, you risk losing the chance to change something for the better. Hardworking Pig Cancers will receive a decent reward for their efforts. In personal life, changes are not excluded. In a relationship that has become obsolete, an end can be made. Friendly spouses should not be afraid of any trials. Any difficulties will only unite strong alliances.