Astrological Horoscope for 2020 for Pisces.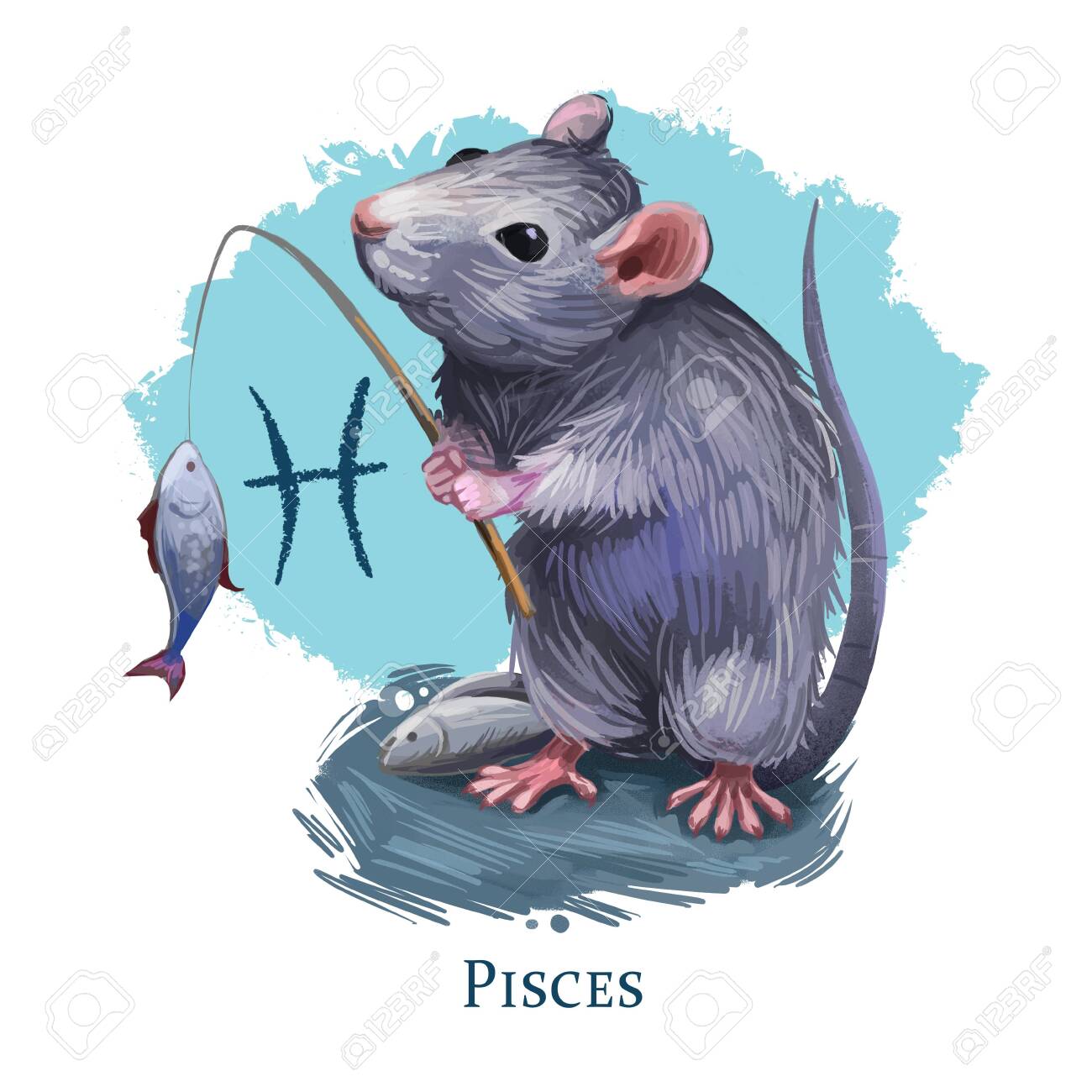 Pisces will fly into the new year of 2020, in the wave of romance and throughout January they will reap the fruits of their "brutal" charm. For the married representatives of the sign complete harmony will come in their personal life. An atmosphere of understanding and support will reign in the family: you can safely expect that even in the most difficult situations your loved ones will help at least morally. Lonely Pisces should be more attentive in the first quarter of the year - it is possible that you will find exactly the person with whom you can build strong relationships among your environment.
The stormy beginning of the year is, of course, wonderful, but in the first half of the year you run the risk of getting tired. Even if it seems to you that everything is in order, you should listen to your body carefully and do not forget to take a course of vitamins: your immunity is weakened, so there is a risk of catching some unpleasant long-playing cold.
Also during this period it is worth being patient with your family. Yes, they can "be strange", but your task is to ignore petty everyday problems and not to quarrel with your closest people for nothing. Even innocent, at first glance, reproaches are fraught with disproportionate amounts of conflict up to divorce, division of property or the termination of communication for many years.
In the second half of the Year of the Metal Rat the best time will come for Pisces! Right now, you can take risks and do everything that you previously lacked courage for. If you have been thinking about radical image change for a long time, dreamed of dancing on a pylon, fantasizing about how to sell an apartment and buy a house, dreamed about declaring your love to your neighbor, hoping that you quit one day and start your own business, then here it is, yours finest hour! It has arrived! Take a chance - the effect will be amazing, and no matter how things turn out, you will leave the era of change as a winner in any case.
At the end of autumn, the stars promise Pisces a rise in mental and physical strength. You will just gush with ideas that you just want to bring to life. You should slow down a little bit: grabbing onto everything at the same time is the path to failure. Choose the two or three most important areas and concentrate only on them. In mid-December, weakening of the nervous system is possible, and this is not surprising after such a stormy year. Spend the rest of the month in silence, avoiding crowded places and noisy companies.
Love horoscope for Pisces for 2020.
Many Pisces have already managed to find a couple in 2019. Last year, of course, was very pleasant and exciting in terms of romance. 2020 will put a question mark before the lovers: you either create a family, or your paths diverge. And it will be very consonant with your inner views. Pisces are maximalists, and in feelings as well. If a loved one hesitates with a marriage decision, it will be a clear sign for you that they do not love you and your feelings are not appreciated.
This year, the love family boat of Pisces can break upon everyday life. Sadly, the year will be full of many annoying factors, and your patience is not made from iron. First of all, you will not be satisfied with what is going on at work. The second reason for dissatisfaction is the lack of help from the spouse. And the third thing is the financial issue. Your situation is not very stable. And if earlier you were the main breadwinner in the family, now the spouse will simply have to take everything over.
Lonely Pisces will have something to do in 2020 except for their personal life. Your priorities can be arranged in such a way that there simply will not be time for romance - you work a lot and actively, something constantly happens at work, so you have to work even on weekends. The only opportunity to somehow arrange your personal life is if an acquaintance turning into love happens right at work. And this could very well happen. But aggravating circumstances are also likely, and quite serious. You can get carried away by your boss or work colleague. At the same time, there is a very high chance that your loved one is not only not free, but also does not part with his companion, who works in the same office with you.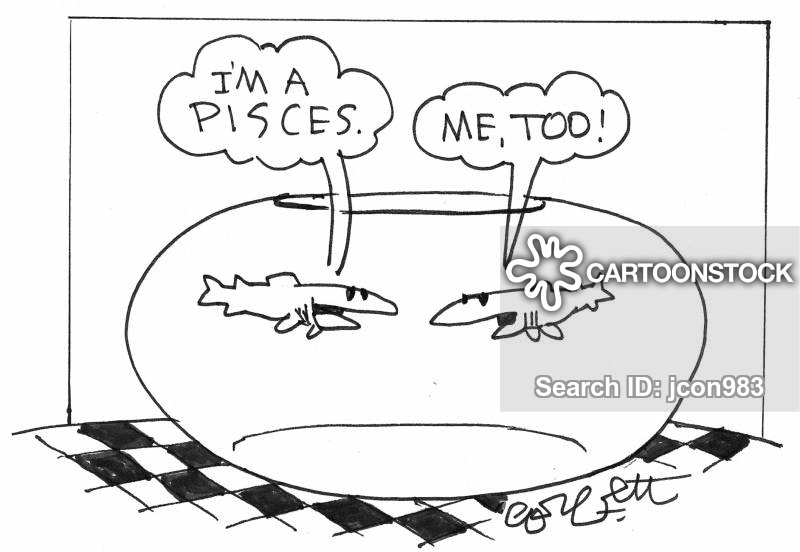 Career and financial horoscope for Pisces for 2020.
The financial forecast for 2020 is more than good. The problems that you had to solve actively in 2019 will gradually come to naught. But the ability to make good money will remain with you. You will earn well, so that a sense of stability will finally firmly enter your life. Stars advise referring to profit and expenses less emotionally than before. Under the influence of mood, you can make unreasonable expenses, which you will regret later. You will need composure in resolving financial matters in March, July, October and November.
The end of January and February will be a time of small but frequent spending. Money will flow continuously from your wallet. Sometimes it will even be difficult for you to say what this or that amount has been spent on.
In March you have to work hard, but the reward will be corresponding. Until the end of April you should look for opportunities to generate additional income. The employer you meet during this period will be generous and ultimately offer profitable long-term cooperation
The position of the planets in the first half of May is favorable for obtaining information about investments. Listen to conversations, study banking offers. If you want to invest money, do it in the first half of May.
In July, be careful when making large purchases. The risk of wasting money or suffering from dishonesty of sellers will increase during this period. From mid-October, a prosperous period will begin, which will last until the end of the year. Profit at this time will be sufficient to pay for the education of the younger generation - sisters, brothers or your own children.
Family horoscope for Pisces for 2020.
Pisces of the first decade (dates of birth 20.02 - 28.02)
The Pisces themselves will work for the benefit of the family, and all households will take part as well. First, joint work brings together, and secondly, more fun together (and if a dispute arises, then Pisces is always right). Renovation of the interior, repair, or perhaps replenishment in the family - Pisces treat everything with all their heart and make every effort.
Pisces of the second decade (dates of birth 1.03 - 11.03)
Pisces will enjoy family comfort if they do not pay attention to small household problems and trifles. You love your family members - pamper them, surround them with care, invite relatives and friends to visit. Evening gatherings, country walks, a picnic by the fire, games with children will strengthen family ties and bring pleasure to your loved ones.
Pisces of the third decade (dates of birth 12.03 - 20.03)
Pisces should not forget that they can also have flaws. Be tolerant, you just stayed at home for too long. If finances allow you – go forward for impressions, better to an exotic country! You will both look at the world, and show yourself; and new forces will appear. If you can't leave for a long time, get out for the weekend, but be sure to take the whole family. There are excellent country clubs where you can arrange a spa-relaxation for yourself and your soul mate, renew your relationship and relax for a couple of days from problems and children (animators will take care of them).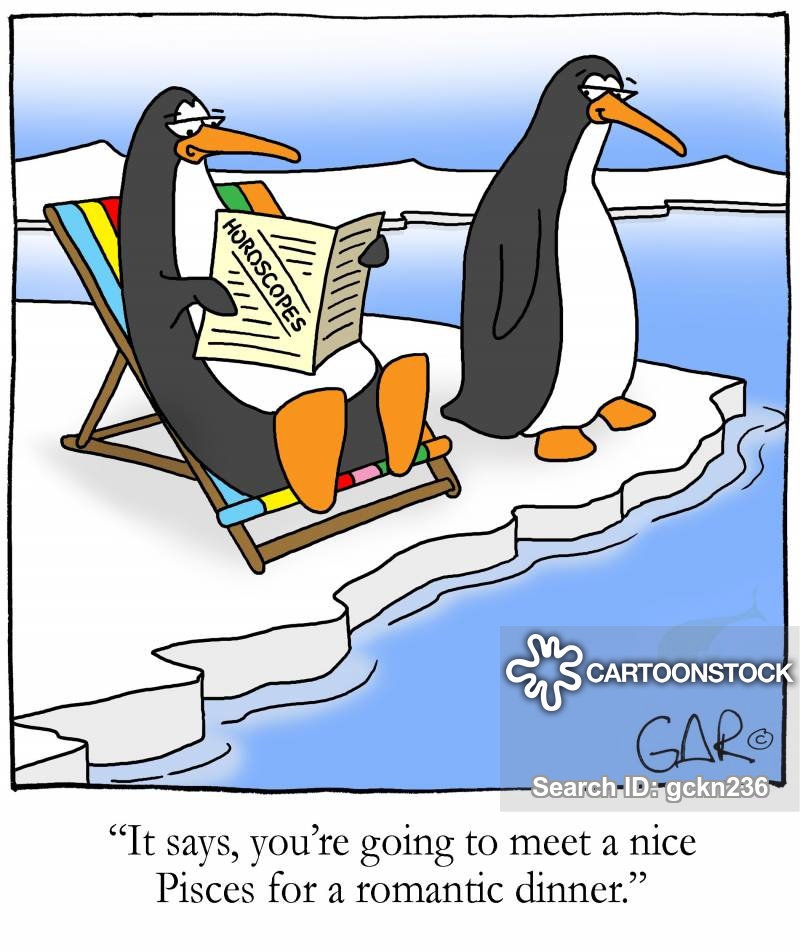 Health horoscope for Pisces for 2020.
Even if energy is bubbling up, do not overwork, take care of the prevention of chronic diseases.
First decade of the sign (02.20 - 02.28)
Health will not let you down, but in the off-season Pisces can be bothered by migraines and colds. If activity is replaced by impotence and apathy - relax and be sure to say goodbye to bad habits. Tea with mint and lemon balm and a favorite hobby will help calm your nerves.
The second decade of the sign (1.03 - 11.03)
Do not get overcooled, otherwise you can catch cystitis and kidney problems. Your joints may be disturbing you - a reasonable sports load is required, at least morning exercises for all muscle groups. You should walk, limit salt intake, drink more clean water.
The third decade of the sign (12.03 - 20.03)
Pisces sometimes get stuck in problems, but you can't get back into shape by the beach season. Closer to summer, pressure surges and nervous breakdowns may disturb. Let the steam off in the gym, review the diet and calories in dishes.
Astrological Horoscope for 2020 according to Pisces year of birth.
Horoscope for 2020 Pisces-Rat
For most Pisces-Rats quite a comfortable time comes. Do not worry - too serious changes that could unsettle you are not expected. But this is true if you yourself do not want to bring them into your life. For established couples, the time for great prospects is coming. If you are single and have already stopped hoping to find your soul mate, you should know: in 2020 you will find true love, a passionate romance or reunion with your loved one after a long separation.
Horoscope for 2020 Pisces-Ox
Many people will succeed in 2020 in fulfilling their plans, but only if you act bolder and more confidently. Although, in terms of energy, emerging events and your attitude to the matter, the first and second half of the year will be quite different. Be careful with the initiative of May. You may become short-sighted and not foresee explicit miscalculations. Therefore, do not rush to make decisions. If you have health problems do not postpone a visit to a specialist.
Horoscope for 2020 Pisces-Tiger
If you want to succeed in 2020, you have to work hard. Do not expect Fortune to want to make presents for you just like that. In the first half of the year, you should refrain from any temptations and unrighteous deeds, because you will have to answer for everything. If something doesn't work out for you, you should take it as a signal that you need to make serious adjustments to the area of activity where you feel tension. The saying "measure thrice, cut once" will be especially relevant for you.
Horoscope for 2020 Pisces-Cat (Rabbit)
The year of the White Rat will be interesting, but not easy for you. From time to time complete stagnation will reign in your life, and then all sorts of changes will suddenly begin. Try to assess the degree of benefit of certain contacts objectively. If you come to the conclusion that any acquaintance only takes away your time, you will have a convenient chance to safely part with this person. In 2020, financial losses are not excluded, especially with risky investments. Show restraint in spending, so as not to make a breach in the family budget.
Horoscope for 2020 Pisces-Dragon
The coming year promises you interesting discoveries and amazing findings. Information that will be available throughout the entire period can leave a significant imprint on your well-being, career, relationship with your closest environment. Many of your ideas can interest your management or potential partners, and the projects will turn out to be very promising, and you will be able to advance through the career ladder. Work will bring good income, so there will be an opportunity to improve your life significantly.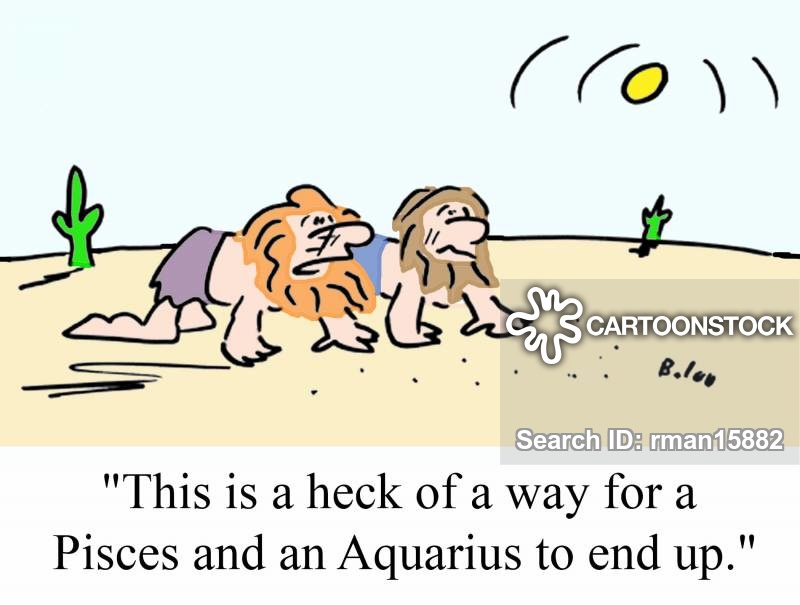 Horoscope for 2020 Pisces-Snake
During the year you will receive many new business offers. Listen to your inner voice, and your intuition will tell you the right decisions. You can bring bright colors into your life and fill it with unforgettable impressions. And determination and activity will help you act clearly and confidently in all directions. You will gain useful business connections and energetically move along the road to your goals. The main thing is not to quit what you started halfway. Many Snake Pisces are will have amorous adventures and successful trips.
Horoscope for 2020 Pisces-Horse
In the first half of 2020, it is best for you to start summing-up and preparing the ground for new interesting things. And there is no doubt that they will appear. If you are planning to change something serious in your professional activity, it is better to do it in mid-July. You will have some special intuition for promising business and unmistakably find the right people who will help you in the implementation of the tasks. Also, this is the right time for pleasant changes in the family and personal life.
Horoscope for 2020 Pisces-Goat (Sheep)
For most Pisces-Goats, the coming year will be professionally favorable. You will be able to fulfill your own ambitions and reach the planned peaks. You will be able to expand the boundaries of your knowledge, new interests and lots of opportunities will appear for changing your job or moving up the career ladder. The time is right for strengthening your health and for sports. Do not deny yourself a good rest. Try to get out for a week or two to the place that you have long dreamed of.
Horoscope for 2020 Pisces-Monkey
2020 will be a rather important and interesting period in your life. Although the career path cannot be called easy, the tops achieved compensate for all emotional and physical costs. The key to success will be an unquenchable thirst to move forward and the ability to find the right contacts. You can count on profitable business offers. Perhaps there will be several such proposals at once, and you will have to choose. Even if the task seems difficult at first glance, then, having understood all the nuances, you can make the right choice.
Horoscope for 2020 Pisces-Rooster
At the beginning of the year you need to clearly determine the upcoming prospects and develop an action plan. You may have too many desires. But you should not immediately grab onto the first opportunity that has turned up in order to implement this or that. You need to consider all the pros and cons. When in doubt, feel free to ask for help from loved ones. But the coming year of the Rat promises you only positive emotions in all matters relating to personal life. The house is the place where you will feel most comfortable and cozy.
Horoscope for 2020 Pisces-Dog
Success awaits Pisces-Dogs, who are used to taking responsibility, are not afraid to act, experiment, work for results. You will be full of creative plans and will be able to reach new contacts, connections and relationships. Developed intelligence, natural ingenuity, as well as the ability to find common language with others will be your entry ticket to the pinnacle of success. Most importantly, do not give in to the temptation to earn "easy" money. 2020 will be promising for new acquaintances, fateful meetings and vivid romantic hobbies.
Horoscope for 2020 Pisces-Pig (Boar)
In 2020 you will find many changes, especially for those who have decided to change the nature of their activities. In this case, stability is hardly worth counting on, since trials and errors can not be avoided. But along with this you will gain experience and skill in new affairs. You should learn to control emotions and keep your own opinion to yourself in the first half of the year. But in the second half you can solve even the most controversial issues. Do not rush to refuse interesting business offers, but check everything properly.