Astrological Horoscope for 2020 for Scorpio.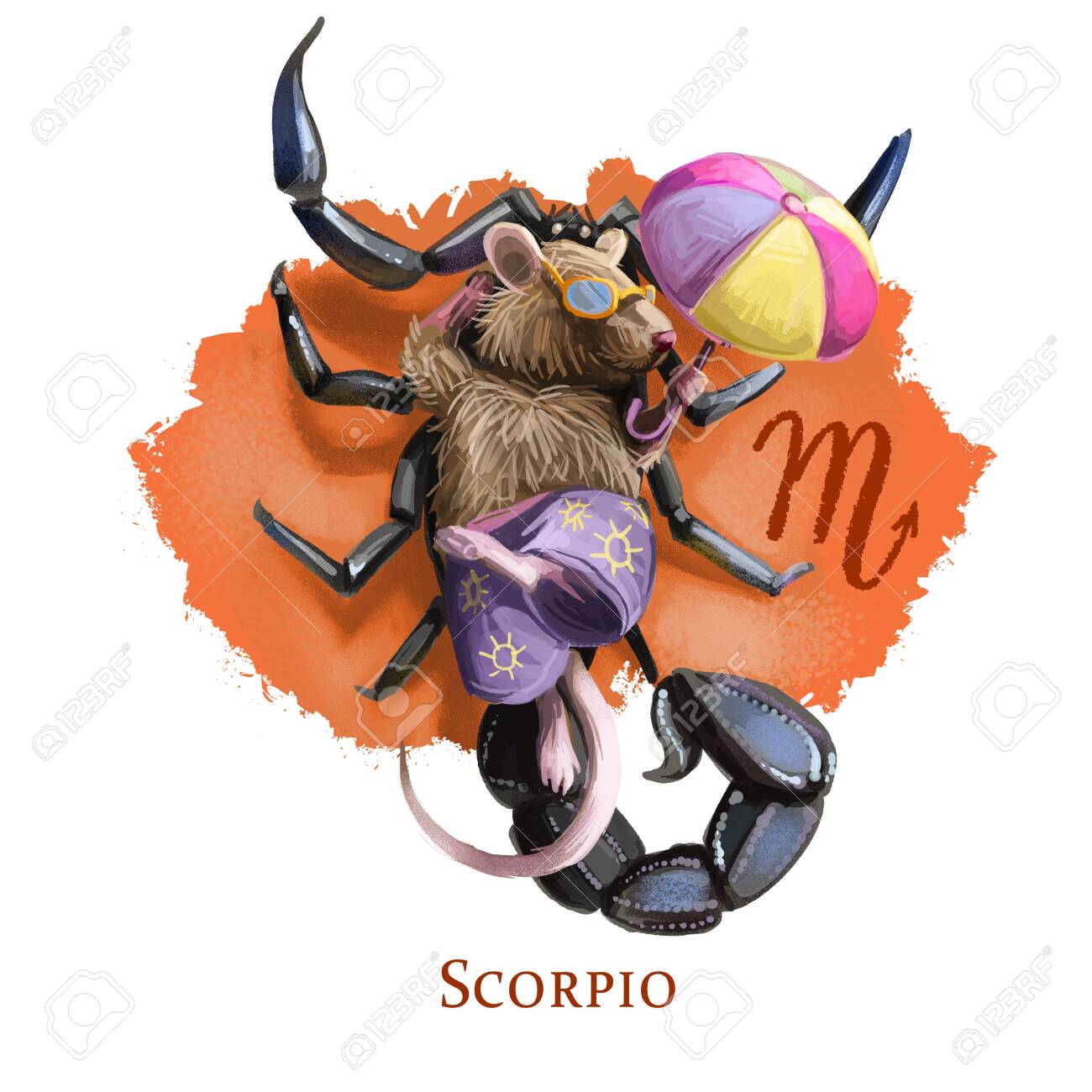 The beginning of the new 2020 will force you to concentrate on solving financial problems (by the way, not necessarily yours) and showdown with others. Surprisingly, tense dialogues with slight signs of scandal will even give you pleasure, because you Scorpions are fans of upholding justice. Cheering up in such an unexpected way, at the end of January you will most likely begin to implement some long-awaited business project. You will have a number of business trips, business meetings and acquaintances, as well as inspiring corporate parties.
In the first half of the year, starting in January, a passion for work will slightly lower the degree in your personal life, but already in early spring, labor activity will slow down and you can easily return romance to relationship with a partner. "Big cats" that walk on their own will finally find a couple. However, no matter how enchanting new relationship develops, try not to think about the wedding. If you start to force events - you risk frightening off the subject of your adoration and miss the chance for a long-term relationship.
In the second half of the Year of the Metal Rat the family will come first. Which, alas, will not only please you, but also upset. Elderly relatives will deliver the most trouble - they will not want to make even the slightest concessions. You should respond to their stubbornness with increased care and attention - and contact will be found. At the beginning of summer, it is worth restricting physical activity and not overworking at work, but you can afford a couple of additional pieces of cake: excess calories will burn without a trace.
In early December Scorpios will suddenly become bored. This can push you for adventure. One can not say that this venture will be unsuccessful, but you are unlikely to get satisfaction from its results. The best way out of the situation is to study. Even if you are far beyond the study age, gaining new knowledge will help diversify your life and increase your level of well-being. Heart affairs will please with stability, and children with independence. If you have dreamed of a pet for a long time, but were afraid to fulfill your plans - go for it: make a real friend who will reward you with love and devotion.
Love horoscope for Scorpio in 2020.
In general, for the love life of the Scorpios the year seems quite harmonious. The stars will give you a joyful expectation: perhaps you will become pregnant or decide to have children with your husband, which you have been dreaming about for a long time. One way or another, you will reflect a lot on the topic of motherhood, and in very positively bright colors, even if you were a real childfree before. Your emotional background will be much more peaceful and calm than last year, when you had to spend a lot of mental energy.
For family Scorpios, this year your husband and you should pay more time to each other. This is especially true for those who met their loved one last year. Now you have a difficult stage of matching in characters, your auras and etheric bodies actively interact with each other. To strengthen your love, you can try to develop the ability to communicate non-verbally in yourself - for example, learn how to finish phrases one after another. This period is very important in love relationships, it requires peace and quiet. Do not let your active friends, who will be vying to invite you to visit or travel, interfere with your personal life.
Most single Scorpios will be devastated by 2020. Perhaps you have just finished a very difficult and painful relationship for you, so you are not up to new romances at all. For all attempts by members of the opposite sex to pamper you, you will react so sharply and negatively that you quickly discourage any cavalry from attempts to even approach you. However, if one of your former friends begins to show the signs of attention - the one who could not reach you in due time - then he has a chance to brighten up your loneliness. Or maybe even win your heart!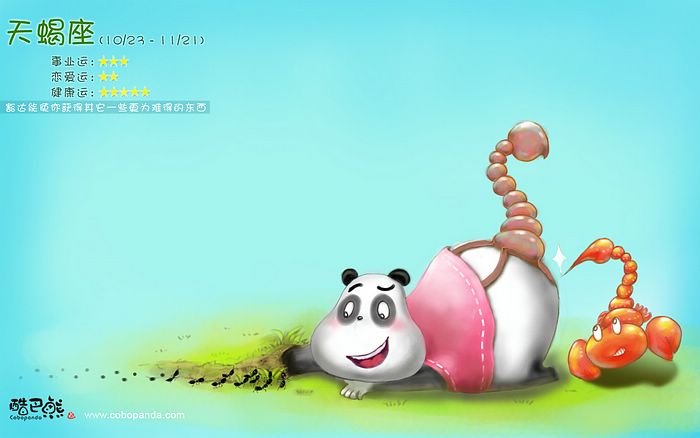 Career and Financial horoscope for 2020 for Scorpio.
Expenditures in 2020 risk turning out to be more than revenues. But still there will be periods in the year when the financial situation will indescribably please. Large financial revenues can be expected in April, September and December.
The stars will certainly tell you a new way to replenish the budget in the second half of January. You should agree to the offer that you will receive during this period. This time will be controlled by the aspect of the planets, which predicts signing the contracts on favorable terms for you.
Minor loss of money is likely in May. Having become rather absent-minded, you will accidentally pay more than required, forget the change, or purchase the wrong product for which you come to the store. Such behavior is not typical for representatives of your sign, fortunately, a strange period is unlikely to last longer than a month. Be especially careful about spending in the last week of May.
From the end of May to the end of August participation in a profitable project that is not related to the main place of work is expected. Familiar friends will help you reach the project manager, and this will most likely happen by accident.
Autumn is a time of spending in the name of meeting with influential and just the right people. Do not spare money in order to get to relevant events. In the second half of September, if necessary, update the wardrobe and visit the stylist. Everything that you spend during this period will subsequently be reimbursed a hundredfold. So, in the second half of October, the appearance of a sponsor is likely to be able to make a major investment in the development of your business.
In November it will be wise to start learning something new. By then, a fair amount will be collected on your account, so you will be able to pay for good advanced training courses or participation in a number of professional seminars.
Family horoscope for Scorpio for 2020.
Often listen to the opinion of your soulmate and look for compromise.
Scorpio of the first decade (dates of birth 24.10 - 2.11)
The family needs your care and just your presence, especially the children. You do not need to spend all the time at business meetings, they are waiting for you at home. Conflicts in the family should be resolved peacefully, joking; it is worth arranging some parties. In this case the family will be happy, and you will have new strength to solve business problems.
Scorpio of the second decade (dates of birth 3.11 - 13.11)
You can reign, only don't forget to take off the crown at home. You should switch to routine affairs, engage in the renewal of your home and feelings. Let new energy into your home, take care of your beloved, prepare royal meals. The chosen one will appreciate your concerns and efforts. A new honeymoon awaits you, and new chores will come after it - replenishment in the family is possible.
Scorpio of the third decade (dates of birth 14.11 - 22.11)
You love and know how to relax. So forget about the work, competitors and the supply of new equipment. Travel to an exotic country with a soul mate - with new strength and good mood you can roll mountains down. Do not forget about grandparents - give them vouchers to the sanatorium, take them to the country.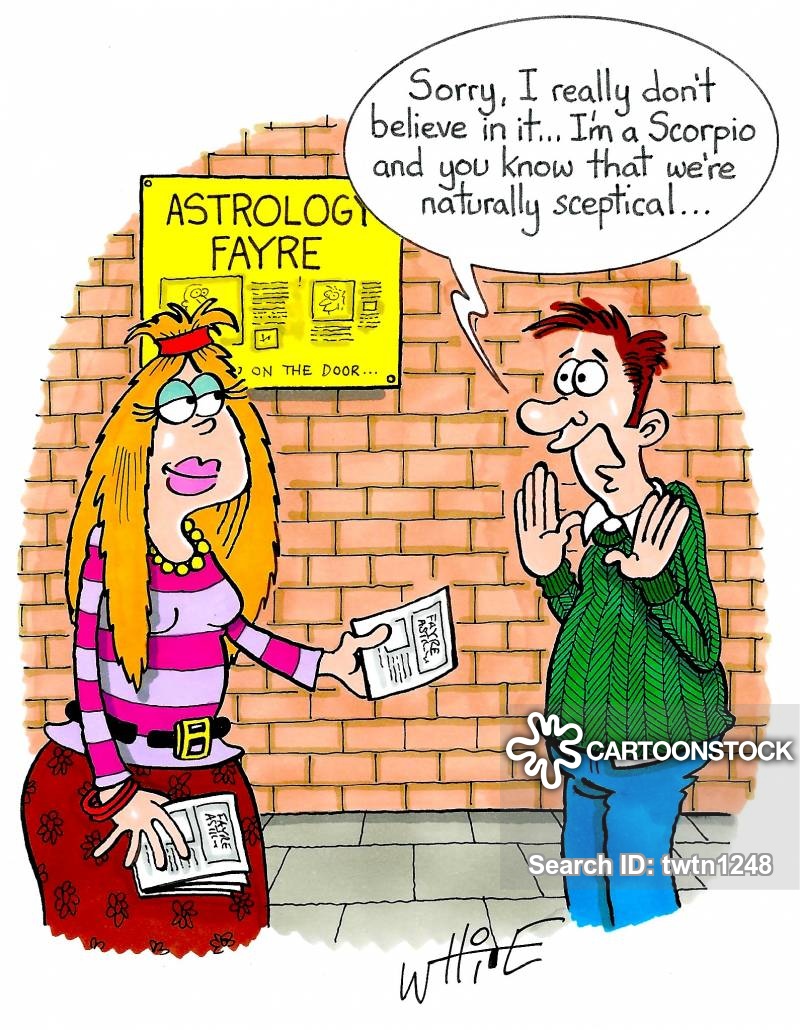 Health Horoscope for Scorpio in 2020.
Overeating plus fatigue, plus lazy lying on the couch - and a bouquet of sores is provided.
The first decade of the sign (24.10 - 2.11)
You are accustomed to not denying yourself anything, and now a fat has formed on the waist and hips. Instead of pork, buy sneakers for running. Introduce dietary meat and dairy products into the diet. To improve your mood, change your image.
The second decade of the sign (3.11 - 13.11)
There are no special problems with health, but make an appointment with a dentist. Due to the carious hole in the tooth, the entire gastrointestinal tract can suffer. And do not overload, take care of the nervous and cardiovascular systems. If you are tired, take a vacation or sign up for water aerobics. Water will wash away all the negative, and active movements in the water will strengthen the muscles and heart, give you a good mood.
The third decade of the sign (14.11 - 22.11)
Ailments and bad mood are associated with financial difficulties. Find ways to remove accumulated negativity. After all, material problems will be solved, and health can be undermined. To strengthen the nervous system, take a massage or aromatherapy, drink soothing teas, walk more. Light a fireplace or candles - the fire will give you relaxation and energize you. And spend more time with children - you will catch their fun and optimism, and this is what you need.
Astrological Horoscope for 2020 according to Scorpio year of birth.
Horoscope for 2020 Scorpio-Rat
In the New year you will have to complete many things that last from year to year. Saying goodbye to old problems, you will be able to take on promising things with new strength and enthusiasm and begin to implement your plans. Do not fight with obstacles alone. Pay attention to new acquaintances and business offers. You will have a change in the environment. You may have to part with someone. Lonely representatives of the sign can count on the appearance of a person who will radically change their fate.
Horoscope for 2020 Scorpio-Ox
Not everything planned for this year can be implemented. Tasks, the solution of which will take a lot of time will constantly pop up. Set goals that you can achieve. Do not overestimate your capabilities. Financially, some Bull Scorpios may face difficulties, so try not to take loans and live within your means. You will need the support of colleagues, loved ones, and allies. Thanks to cooperation, you can leave the vicious circle by shifting part of the responsibility to partners.
Horoscope for 2020 Scorpio-Tiger
The beginning of the year is a strip of obstacles, setbacks and defeats. It is important not to give up, not to quit the job, but try to get back on your feet, to look for the right course again and again. And remember that it is impossible to achieve everything at once. Achieving goals set takes time, patience and perseverance. You will be able to fulfill the dream, but only by incredible efforts, finding the strength in yourself to rise after the next setbacks. In the spring you should not take loans and lend money. In the second half of the year, Madame Luck will look at you.
Horoscope for 2020 Scorpio-Cat (Rabbit)
2020 is a difficult year that will require a lot of strength and energy to complete business. Unresolved issues will haunt you and contribute to high costs. Try to deal with the load of professional problems, as in the future you will find new interesting prospects. But until you pay off your old debts, you will not be able to start implementing your plans. Financial stability can only be established if you are enterprising and respectful of money. This year you need to live in moderation and not flaunting.
Horoscope for 2020 Scorpio-Dragon
One can not to say that in the coming year luck itself will float in your hands, and you won't even make any efforts. You will have to work hard to advance through the ranks, but this will be given quite easily. Moreover, your performance and endurance will be at a high level, and material incentive will play an important role. Love, family, loved ones will occupy one of the main places in your heart. Many couples will have their second honeymoon. For single and unmarried Dragon Scorpions, the year 2020 can be rich in love affairs.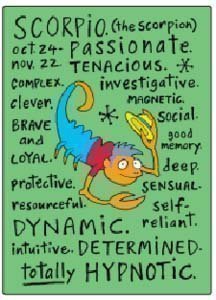 Horoscope for 2020 Scorpio-Snake
In the year of the Rat you have enough strength and energy to implement any of your plans. Most importantly, do not pay attention to minor troubles. You will be able to achieve professional success if you set yourself such goals. You should not refuse to meet and negotiate, even if they seem futile at first glance. Perhaps, having weighed everything, you will be able to profit from them. If you do not want to conquer a professional Olympus, and your goal is to create a family home or strong relationships, you can succeed in this matter.
Horoscope for 2020 Scorpio-Horse
In the year of the White Rat, try not to miss the chances and opportunities provided by fate. Direct your efforts to those areas of activity where you are most successful. Be consistent and tuned to the result. You can take up new business or engage in advanced training. Thanks to your professional and business qualities, you will be able to make good money or find additional sources of income. There will be an opportunity to actively collaborate with various people and organizations, which will also contribute to success.
Horoscope for 2020 Scorpio-Goat (Sheep)
The coming year is the time of dynamic and positive change. Progress in business will depend on your own efforts, although the right advice and information will also help you succeed. You will have to work a lot. But the result should justify all expectations. Be prepared to defend your opinion in the team and try to understand that diplomacy is not a retreat, but just an opportunity to achieve the goal with little efforts. The stars do not promise big expenses or serious profits, but they warn against financial adventures.
Horoscope for 2020 Scorpio-Monkey
The coming year of the Metal Rat can be very busy. You will be torn between work and personal life. Many people will have a desire to assert themselves, to take a key place in the work team or a friendly company. One can expect an improvement in financial situation and a successful solution to some monetary issues. But, despite the abundance of affairs, try to maintain a balance between rest and the performance of your duties. Large physical exertion can lead your body to an energy malfunction, which manifests itself in increased fatigue.
Horoscope for 2020 Scorpio-Rooster
In the coming year try to assess your strengths required to achieve certain goals objectively. Weigh the opportunities - yours and of those people who are nearby. It is possible that many representatives of this sign in the New year will lay the foundation for self-realization in the future, there will be useful and influential acquaintances, the field of activity will expand. You will be able to gain an unusually useful experience. If you don't grab hold of everything and get angry over trifles, you can organize your life as you think right.
Horoscope for 2020 Scorpio-Dog
The Year of the White Rat may open up new opportunities for you. A favorable set of circumstances, the ability to change tactics depending on the situation will help you overcome any obstacles. Perhaps there will be an influential patron in your environment who will offer to change something in the business sphere. Take a closer look at such offers. Non-standard solutions will be very effective and will give an excellent result in achieving your goals. Significant events and positive changes in personal life are not excluded.
Horoscope for 2020 Scorpio-Pig (Boar)
Be bolder and do not deviate from intended goals. If you have not yet reached professional heights and are just starting your career path, then in the coming year you will be able to prove to your colleagues and management that you are a responsible and irreplaceable employee. Together with the team, you will demonstrate high efficiency and the ability to bring things you have started to a logical conclusion. If you plan to carry out repairs in the house, then you will have enough energy and resources to implement these intentions.