Cancer Horoscope 2022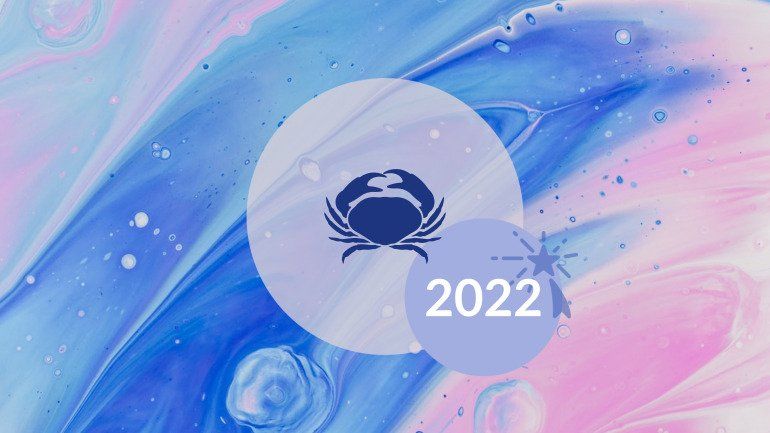 Focus of attention in the horoscope 2022 for Cancer.
Cancer will remember 2022 forever. Bright events in life, success in work and a lot of unexpected surprises await him. The main thing is not to renounce proposals of social nature. There is a chance to start something of your own - a business or a project on the Internet. In the fate of children, if you have them, large-scale changes are also coming.
Cancer Horoscope for 2022 predicts the move of an adult son or daughter to another city - for training or for permanent residence. The love sphere will also not remain unchanged.
Cancer will meet a person in whom it sees his "soul mate". It will take place in the company of new friends, at a celebration or in a business setting.
The professional path will be good. Cancer will establish partnerships with people who have similar goals and outlooks on life. The projects he will undertake will be related to radio, television or the sale of things on the Internet.
It is possible that one of the Cancers will adopt or become close to a person who has a child. Your work area will be closely connected with the younger generation - pedagogy, organization of children's events.
The horoscope for 2022 promises Cancer the birth of his baby. Well, if there are teenagers in the family, then one of them will finish their studies, start working, or announce the wedding.
The status of a grandmother or grandfather is no exception. Get ready for the child to introduce you to his/her chosen one. The relationship will not be fleeting, but serious and long-term. Although, you will think about an official union yourself. Despite the fact that you were already married before.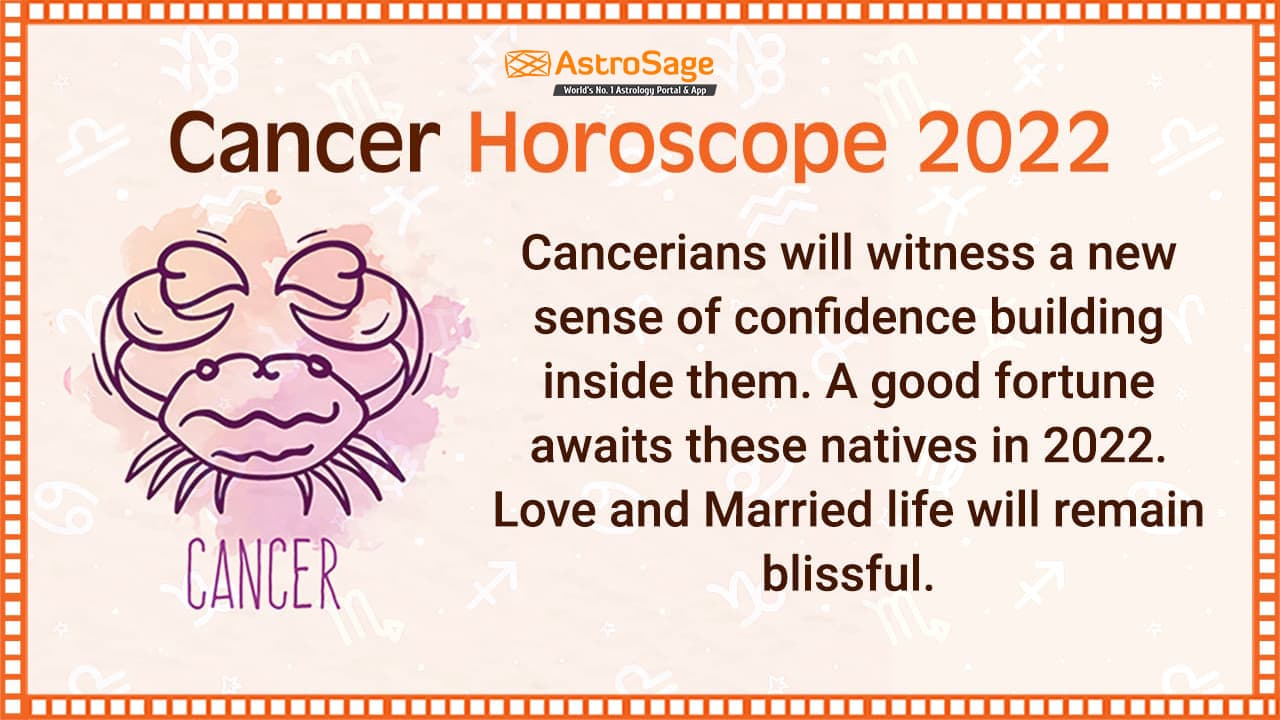 Cancer Woman Horoscope 2022.
From January to June, a Cancer woman will have to seriously deal with family and home issues. Some moments will turn out to be momentous. From July to December 2022, money and everything related to it will be at the forefront.
In winter, you will be actively involved in building relationships with your partner. If you want to keep them, then Cancer should be more restrained and forget about ambitions.
Spring is a good time to address personal issues. Compromise with your loved one more often in order to regain passion and retain feelings.
Horoscope for 2022 recommends Cancer to achieve goals in the summer, to become more proactive. The financial situation will improve if, without a doubt, you will take on new projects.
In the autumn period, a Cancer woman needs to plan time so that it is enough for active work and relationships with loved ones.
Cancer Man Horoscope 2022.
Cancer men will prioritize work, ideas and finances. All of these are interconnected, so be persistent and active to achieve success.
The Cancer horoscope for 2022 predicts an unquenchable desire to be free and independent from the outside world. It is possible that this is the influence of Uranus, which will parade in your 11th house throughout the entire period.
Love relationships will become more serious and harmonious. Well, the professional sphere will move forward only on condition that the Cancer man becomes more responsible for business.
Jupiter will fill Cancer with optimism and healthy passion. This planet will bring happiness to the sign from January to May. The main thing is to work honestly and tune in to strengthen your financial position.
Militant Mars will bring men a lot of trouble, family troubles and trials in fate.
Cancer Love Horoscope 2022.
Cancer will put not banal passion and lust on a pedestal, but deep and sincere feelings. The romantic nature will prevail, it will have a wonderful effect on your personal life. You are full of strength, energy and inspiration.
Cancer Horoscope for 2022 predicts not only pleasant moments in communicating with people. There will also be negativity that will push you to serious decisions.
But friends - reliable and understanding, will be added. Thanks to their ideas and wise advice, you will be able to fulfill old dreams and improve your health.
A single Cancer will meet a person with whom he wants to connect his life. Marriage is guaranteed! Well, a series of pleasant events awaits family people.
The relationship with the spouse is strengthening day by day, and the intimate sphere is full of experiments. Those who are planning to marry a second time should not doubt it.
The inner harmony and sensuality of Cancer will attract from a distance. But if you already have a chosen one, then aim to make the relationship even brighter and more tender.
Maybe you should give up the civil union and go to the registry office? You will see for yourself how everything will work out and transform. Just keep a close eye on how your spouse manages finances.
The Cancer horoscope for 2022 recommends thinking a hundred times if they decide to marry for the 3rd time.
You cling too much to your independence, which interferes with intimate relationships. Sometimes it is inappropriate if there are genuine feelings. Communication with relatives, especially with brothers or sisters, will be wonderful.
An affair with a colleague or boss is not excluded. But for Cancer it is better not to resist this adultery, it will help strengthen its position in society and give self-confidence.
Your status will change noticeably for the better if the partner does not press or control your desires too much. You should also slow down and compromise more often.
Cancer's 2022 horoscope recommends staying away from vampire humans. You can quickly become depleted energetically, leading to weakness, depression and various illnesses.
Limit close communication with those who morally exhaust you and give you nothing in return. Conversely, be grateful to those who value and appreciate you.
Cancer Career Horoscope 2022.
Cancer needs to think about his financial situation. Save up, do not invest in something profitable, since you will not get a large income. Saturn will impose a certain taboo on this sphere.
The Cancer horoscope in the year of the Tiger advises you to improve your physical health. Walk more, relax in nature, buy a gym membership. This will affect the strength of your mind and energy noticeably.
Before embarking on a new project or activity, consider your decision. Cancer should consult with friends about this. It is possible that some of them will help you move forward on the career ladder.
The planet Neptune in Pisces will have a beneficial effect on professional development, study and preparation for exams. Many Cancers will be able to fulfill the dream that they have nurtured since their youth.
But there is a lot of work to be done to get the desired position. Pluto in Capricorn has an impact on relationships with people. Cancer will have to say goodbye to some of them, this cannot be avoided.
The horoscope for 2022 recommends Cancer a kind of inventory in communication. Leave only those who gave you real support and enriched you spiritually in your life. Well, it's better to keep your distance from negative personalities. If this relationship has become obsolete, do not cling to it.
Attention to yourself and personal affairs! Use the influence of Pluto for good purposes, do not lower your self-esteem. Focus on things that lead to development and success.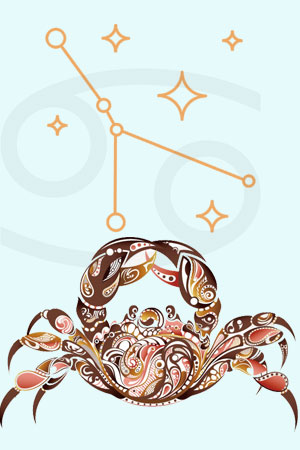 Cancer Health Horoscope 2022.
Extra pounds, shortness of breath and problems with the thyroid gland - all this is what Cancer can get in 2022. In order to improve your well-being, you need to go on a diet and exercise.
But you should not do it with fanaticism, but with joy and positivity. Strive for a perfect figure and do not forget about exercise.
The Cancer horoscope for 2022 advises to rest more, eat according to the regimen and strengthen the immune system. This should be especially adhered to from January to July. In the spring, it is advisable to go on vacation, go to a sanatorium or to the sea.
Drink clean water more, cleanse the body of toxins. Herbal teas, massage and yoga will be helpful. Stay active, fight disease. Well, in the fall, Cancer should dress warmly and take care of his back.
Cancer Horoscope 2022 by the Year of Birth.
Horoscope 2022 Cancer Rat
Horoscope for 2022 Cancer advises to prioritize correctly. Either you work in production from morning to night, or take care of your family. The success of any enterprise depends on this.
The financial situation of the Cancer-Rat will improve, which will allow solving household and property issues. Many people will be able to change an apartment, buy a car or make repairs.
Horoscope 2022 Cancer Dragon
Cancer-Dragon will have to endure a difficult burden in love. The feeling will be there, but without reciprocity. Secrets, intrigues and depression are possible. Horoscope for 2022 advises Cancer not to lose heart. Moreover, fate will reward suffering in February or early spring. A romantic meeting is possible as an outlet. Well, work will not allow you to relax and forget.
Horoscope 2022 Cancer Ox
A Cancer born in the Year of the Ox will have to be torn into one hundred pieces in 2022. But it will turn out to do several things at once, to get the result at work.
The main thing is not to sit at home, act and take the initiative. There is a chance to make the necessary acquaintances that will help normalize your financial situation. But one cannot count on large incomes.
Horoscope 2022 Cancer Tiger
The Cancer horoscope for 2022 recommends preparing for the trials of fate from January to March. Hurricanes are raging on all fronts. The best way out is to go to the bottom, to hide. Reading, listening to music and working on yourself will be of great benefit. But in the summer Cancer-Tiger will get everything he wants, he will be able to improve relations with people and the material situation.
Horoscope 2022 Cancer Rabbit
Cancer, born in the year of the Cat (Rabbit), must pacify his appetites. Success will come gradually, don't rush things. Be more attentive to those who envy you and try to trip you. Communicate more with old friends, who are reliable and proven for years. In 2022, you need to behave yourself more diplomatically and softer in communication.
Horoscope 2022 Cancer Snake
In 2022, Cancer-Snake will be busy with work. By the way, the business sphere will be very diverse. But still devote the spring to rest, travel and household chores. You can't constantly think about your career and financial situation. Allow yourself some pleasant pastime; do not revel in only professional questions.
Horoscope 2022 Cancer Dog
A delightful period awaits Cancer born in the year of the Dog. There will be success and achievements in all areas, which will reflect on your mood. But get ready for the hard work. Cancer horoscope for 2022 does not promise dramatic changes in personal life. This is more about family people. Single people can look forward to romantic acquaintances.
Horoscope 2022 Cancer Horse
Cancer-Horse will plan a long journey, and will do the right thing. Home, work, career, money ... How long can you think about it? Moreover, you will need to listen to the problems of relatives.
Cancer horoscope for 2022 predicts a trip abroad with a loved one. It is possible that many people will find new jobs there and sign a contract. Well, someone is destined to get married.
Horoscope 2022 Cancer Goat (Sheep)
If Cancer was born in the year of the Goat (Sheep), then in 2022 he can count on fantastic financial situation. This is so exciting and inspiring! Come to your senses, money cannot buy love. Pay your gaze to the person who has long looked at you with admiration ... and loves you. It is possible that he is the one who is called the "soul mate".
Horoscope 2022 Cancer Rooster
For Cancer, born in the year of the Rooster, you need to focus on relationships with people. Just do not rush to show initiative in everything where it is not particularly needed. Have someone reach out to you or propose to you. The main thing is to learn to trust, and not control other people's actions. In 2022, say "I" less and more often "we".
Horoscope 2022 Cancer Monkey
Cancer-Monkey needs to think about physical health. If you ignore the diet, do not quit smoking and exercise, then ... Sadly, everything will end. Horoscope for 2022 for Cancer recommends becoming more sedate and not working like a horse. Keep in mind that in the pursuit of money and career, you can forget the most expensive and priceless.
Horoscope 2022 Cancer Pig
Cancer-Pig (Boar) in 2022 will have one "Fix idea" - to get pregnant and become a parent. Well, the dream is quite feasible, work in this direction.
Although many can "give birth" not to a baby, but some grandiose project or show the world their masterpiece. There is only one conclusion - in any endeavors, undoubted success and recognition await you.