Sagittarius Horoscope 2022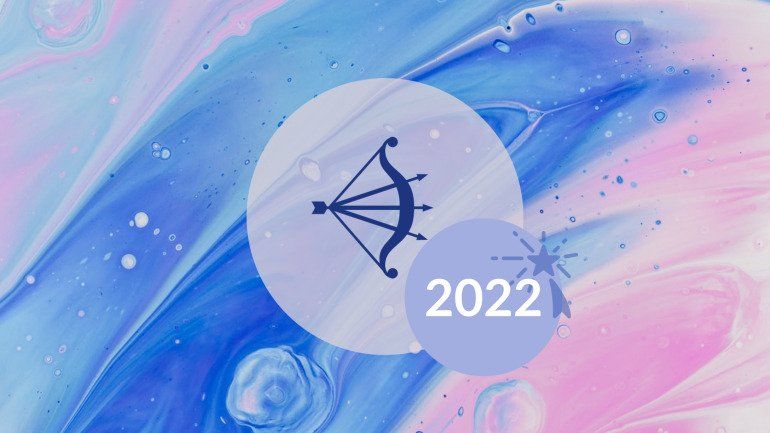 Focus of attention in the horoscope 2022 Sagittarius.
Sagittarius will strive to strengthen his budget, personal life and stability with all his soul. But you will also valiantly face change. Changes in living conditions, everyday life and career are possible.
Sagittarius Horoscope for 2022 predicts relocation to another city or country. For some it will be related to family or work, for others it will be training. It is possible that you will have to master another specialty, applying your talents and honing skills.
Getting high position is possible if you work for another person. Those who lead the process themselves need to recruit decent employees to get ahead.
Do not be afraid to make adjustments to the staff, the changes will be only positive.
Deal with past tasks and projects actively. Do not leave anything "for tomorrow", it can have a bad effect on the main work. A contract or a long-distance business trip is not excluded, which will be beneficial for further development.
Horoscope for 2022 advises Sagittarius to get rid of everything that oppresses and interferes with your realization. Be more responsible, otherwise you will become dependent on other people.
There will be a chance to identify enemies and competitors, take advantage of it. Keep in mind that cleansing your personal territory and peace of mind are more important than material interests.
You will have to drastically change not only views, but also the way of life. Health is the most important thing, do not forget about it at the time of active work. Stick to your schedule, regimen, get enough sleep and get regular rest.
You will have to give up bad habits in order to live cheerfully until the end of 2022, without diseases and visits to a doctor.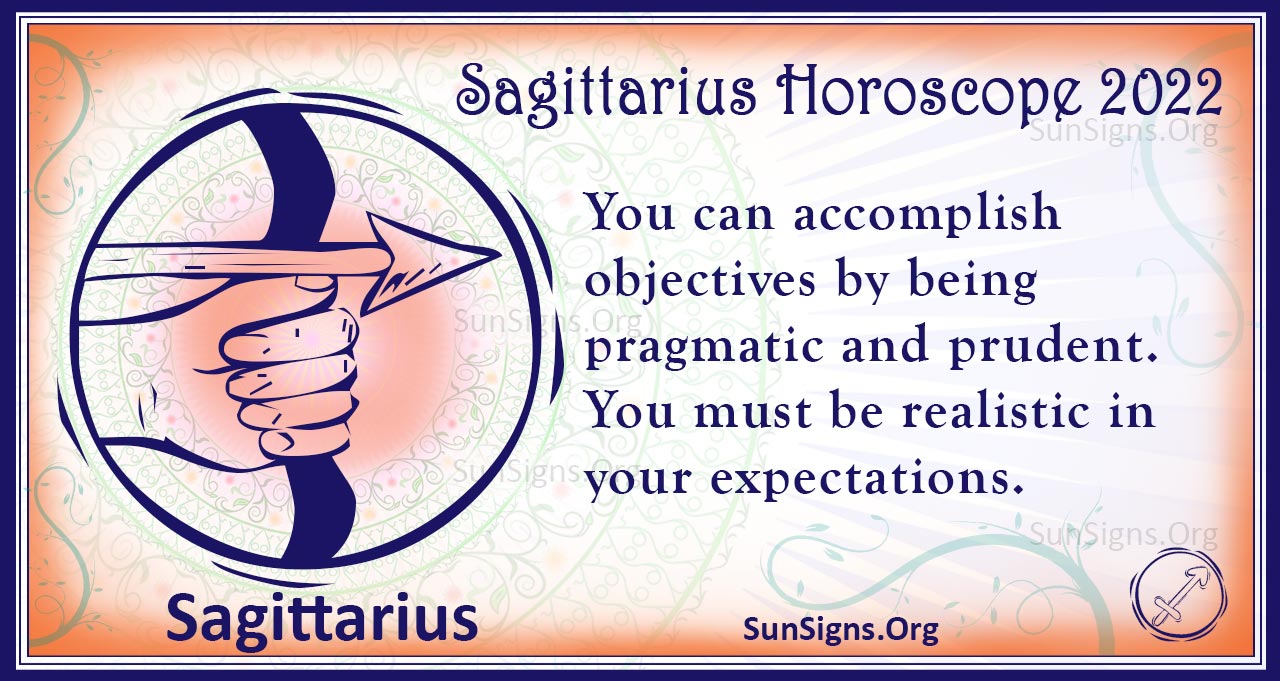 Sagittarius Woman Horoscope 2022.
The interests and attitude towards loved ones of a Sagittarius woman will change in 2022.
This means that change and transformation are inevitable. You just need to arrange what is important correctly. Many people will have to deal with the social and public sphere. Jupiter will help you strengthen the spirit and gain confidence in strength. The main thing is to deal with complexes and not be afraid of anything.
Horoscope for 2022 recommends Sagittarius to actively engage not only in work, but also in household chores. From January to June you will be able to solve a number of tasks of the household sphere.
Just do not oppress yourself, look at the problems that arise easily and positively. Find new ways of development, learn and communicate with people actively. Anything you achieve between July and December will help your career and social life.
Spring 2022 is a good time for love and romance. A Sagittarius woman will once again be convinced of this, she will be truly happy and cheerful. In June, you can safely turn to friends and family for support. Autumn is suitable for creativity and travel.
Sagittarius Man Horoscope 2022.
Many trials of fate will fall on the head of a Sagittarius man. But if you go through them confidently and with dignity, then you can cope with all troubles and problems.
You will want to prove your worth to others and demonstrate your talents. Well, you have all the prerequisites and strengths for this.
The Sagittarius horoscope for 2022 predicts minor difficulties in the monetary sphere. You will be so nervous that your health will fail. Try to behave with restraint, stay calm. Teamwork, alas, will lead to a decrease in immunity.
In the first half of the year, serious conflicts with colleagues are not excluded. But by July, everything will be fine if you do not act frivolously and plan everything in advance.
The Sagittarius man will be the center of attention, being in the company of women. Your solid external image will not go unnoticed. Summer is good for solving financial issues, and in autumn you should watch your behavior.
Sagittarius Love Horoscope 2022.
In 2022, Sagittarius will have stability in his personal life. But everyone views it differently. Family people should not wait for changes, everything will be the same.
Sagittarius Horoscope for 2022 bestows complete independence from any attachments. There are pluses here; you will be more interested in the social sphere.
Single people have to go through a difficult path and a series of obstacles in order to meet a life partner. Here your chances are so small, you cannot do without initiative and activity.
But there will be time for getting to know your inner world, correcting mistakes and getting rid of complexes. Your efforts will be crowned with success if you know exactly where they need to be applied.
If a Sagittarius dreams of a "soul mate", then you shouldn't sit at home. You need to communicate more, travel and make acquaintances. Just don't put yourself on a pedestal, just like don't look for the perfect partner.
The Sagittarius horoscope for 2022 advises dealing with your look, change it slightly. Romance in the look, behavior and smile - this is a charm! Acquaintances await you, but short-lived ones.
But many people like to walk through life easily and naturally. There will be countless adventures on the amorous front, get ready.
From late spring to October, Sagittarius's personal life will change. The renewal of the previous connection or a new meeting is possible. From the beginning of autumn to December, take the promises that come from your lips more seriously.
Sagittarius Career Horoscope 2022.
Work feeds you, and career helps you stay on your feet. In 2022 Sagittarius needs to become a hundred times more persistent in order to succeed in the professional field.
Grab only those proposals that will have "weight" in the future. If you are working for someone, then be creative and implement ideas. Financial stability can be obtained after business trips abroad and with the support of influential partners.
The horoscope for 2022 advises Sagittarius to become more proactive in spring. In summer and autumn, be careful, and reduce your ambitions. Only a huge amount of effort and endurance will help you find your place in the sun.
The profit will be decent, but do not try to spend overnight. In December, this money will come in handy for something expensive.
Teamwork will be great for Sagittarius. You can even manage the situation if you find an approach to colleagues or business partners.
Sometimes you will have to implement projects yourself, but this is for the best. Spend energy reserves evenly and plan everything to the smallest detail.
The Sagittarius horoscope for 2022 predicts a conservative approach to financial affairs. Don't waste a lot, you will get more.
Pluto will still be in Capricorn, which will warn against losses and threats to the budget. Don't risk your money, plan your expenses and purchases in advance.
You need to act carefully so as not to harm the financial situation. If there is a chance to invest in something new and profitable, do not hesitate.
But insure yourself against future losses, both morally and financially. Pluto advises focusing on what is valuable. This applies not only to property, but also to the love sphere.
If Sagittarius goes headlong into work and money, he will turn into a mercantile person. This is dangerous for your personal life, do not chase after all the riches of the world.
Sagittarius Health Horoscope 2022.
The Sagittarius horoscope for 2022 predicts good physical health if you relate to its strengthening efficiently and regularly. In spring and autumn, be especially attentive to your body. The season of colds and reduced immunity can affect your well-being negatively.
Sagittarius needs to walk more, run in the morning and be on the move. A passive lifestyle, like a sedentary job, will not lead to anything good.
In the summer you can tough up, fill up with vitamins and undergo a medical examination. To avoid stress and depression in 2022, take up yoga and isolate yourself from time to time.
In December, Sagittarius should take care of the condition of the gastrointestinal tract. Diet should be a priority, don't settle for snacks.
Sagittarius Horoscope 2022 by the Year of Birth.
Horoscope 2022 Sagittarius Rat
Horoscope for 2022 Sagittarius promises a labor-intensive period. But if at work they pay money for your diligence and creative proposals, then do not expect such privileges from your family. Here you have to deal with any questions for a sincere "thank you". Sagittarius-Rat will have large purchases on the agenda.
Horoscope 2022 Sagittarius Ox
Sagittarius-Ox in 2022, nothing will stop you from becoming successful and happy. Harmony and mutual understanding, respect and financial rewards are everywhere. Do not lose your natural optimism, make concessions to your friends. Your boss will rate your hard work on a one-point scale. Get ready for a high-paid job.
Horoscope 2022 Sagittarius Tiger
Sagittarius, born in the Year of the Tiger, needs to consider every step and word carefully. If you do not want to be overgrown with problems, do not be superficial. The Sagittarius horoscope for 2022 advises strengthening the relationship with the spouse. It's time for the young to look for a new job. Well, middle-aged people are waiting for bright changes in love.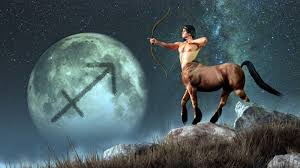 Horoscope 2022 Sagittarius Rabbit
Sagittarius-Rabbit (Cat) has a difficult mission - to become the initiator and organizer of large enterprises. Someone will donate to an orphanage or take care of a pet shelter. Someone is destined to open their own business and build a new school in the city. In 2022, success is expected in any good endeavor.
Horoscope 2022 Sagittarius Dragon
The horoscope for 2022 recommends Sagittarius to manage their knowledge and experience competently. Do not ignore new information, build up strength for promising projects. Those looking for a job will be lucky. Lonely Sagittarius-Dragon will meet their "soulmate". Most importantly, do not take risks and behave like a sane person.
Horoscope 2022 Sagittarius Snake
In 2022, Sagittarius-Snake will have maximum time and attention to close relatives. Aunts, uncles, second cousins ​​... In general, spread your concern on everyone, it will be rewarded with interest. Don't forget about your friends, meet more often and go to parties. You will experience a strong feeling for someone from your old acquaintances.
Horoscope 2022 Sagittarius Horse
If Sagittarius-Horse is confident and fearless, then he will achieve any goals in the professional field. Fate will throw up trials, but you will step over them easily. The Sagittarius horoscope for 2022 promises obstacles in his personal life. You will have to try hard to win the heart of the person you like.
Horoscope 2022 Sagittarius Goat
If Sagittarius was born in the year of the Goat (Sheep), then the number "5" for him will be a definite sign in fate. It is possible that you will fall in love in May - the fifth month, or go on a business trip on February 5th. In general, 2022 is quite a successful year, when you can self-actualize in different directions. But don't brush diligence and past skills aside.
Horoscope 2022 Sagittarius Monkey
Hunting for like-minded people is what awaits Sagittarius-Monkey. Well, if you already have experience in this regard, then you will put together a reliable team. High-level prospects await you, both at work and in love. The horoscope for 2022 does not recommend Sagittarius tempting fate. Act thoughtfully, honestly, and as appropriate.
Horoscope 2022 Sagittarius Rooster
In 2022, Sagittarius-Rooster will have to proudly hoist the banner on his professional tower. Well, it is well deserved. Your work will be appreciated by your colleagues, boss and friends. Become more hospitable, invite everyone to the "feast" without exception. Believe that you are not in competition, so feel free to introduce new ideas into your business.
Horoscope 2022 Sagittarius Dog
Sagittarius-Dog will have to deal with difficult tasks, arrange something, travel somewhere and strengthen ties. Do not renounce anything, the result will be good in all areas. The Sagittarius horoscope for 2022 advises to prioritize correctly. Be attentive to the little things, don't overlook anything.
Horoscope 2022 Sagittarius Pig
Sagittarius-Pig (Boar) will have to say goodbye to his infantilism and laziness - once and for all. In 2022, you need to become as sociable and active as possible. There is no other way of developing events and achieving success. Do you want to take a chance and become an adventurer? It is not prohibited if all this is in reasonable quantities.