Scorpio Horoscope 2022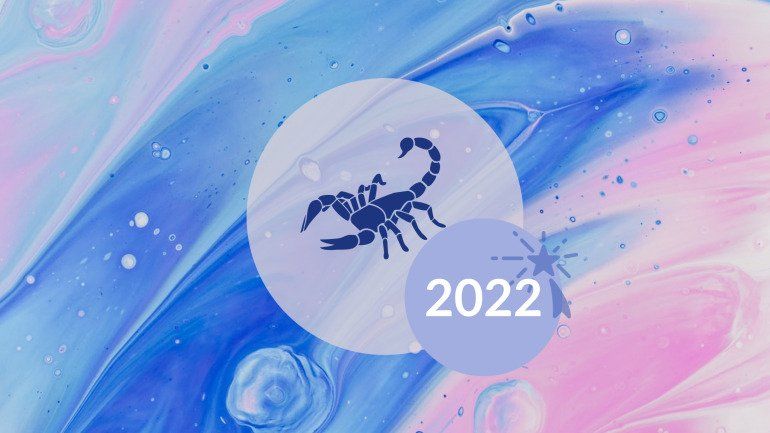 The focus of attention in the Scorpio horoscope for 2022.
The Year of the Tiger will be especially important in the area of ​​partnership. Scorpio Horoscope for 2022 promises ample opportunities. Someone will unexpectedly find an important business partner, while others will meet great love.
The changes will also affect those who are already in a relationship. In 2022, Scorpio may change jobs, start other activities, or simply work on their image, change their hairstyle, and improve their physical fitness.
Chances of changes in personal life are high in 2022. The stars will support you in any endeavors, whatever the Scorpio has planned. He has the opportunity to engage in introspection, to work on self-esteem.
It is important that the representatives of this zodiac sign are comfortable. The year is favorable for setting new goals or changing priorities.
The Scorpio horoscope for 2022 warns that relationships may also be prioritized. What was liked and appreciated before will now be annoying.
This will affect your partner negatively, since he will not understand what you want from him. Consistency in habits will not do the trick this year.
Representatives of the sign, who have long been accustomed to closing their eyes to certain moments, will feel the desire to change them in 2022. You should not accumulate negativity in yourself, you just need to outline a goal.
It is difficult for a partner to guess the desires of Scorpio, so he needs to indicate his claims personally. Interaction in search of a compromise is optimal.
Scorpio Woman Horoscope 2022.
The Year of the Water Tiger will give Scorpio women self-confidence. Horoscope for 2022 invites Scorpio woman to set specific goals and not doubt that they are achievable.
The main qualities for the sign will be resourcefulness and the ability to communicate actively. The problem of Scorpios is in some emotional tightness, which you should get rid of, as it affects the impression that you make on others.
In the middle of winter, the horoscope recommends finding spiritual balance. A philosophical approach to life will help preserve the nervous system. If you cannot change any aspects radically, it makes sense to find a way out in other directions.
The horoscope for 2022 says to a Scorpio woman that the sign may have a tendency to learn, expand the range of interests. The stars will patronize this, help you find new friends and establish contact with others.
In late spring and early summer, Scorpio will also feel the influence of Mars. He will push for behind-the-scenes intrigues at work, set you in a militant mood. Hostility and intrigue lead to irritability.
The easiest way to avoid these situations is to engage in spiritual growth or community service. Directions related to art will be favorable.
The second half of 2022 will be favorable. Life will take on a dynamic rhythm. Scorpios will be sociable, this will have a beneficial effect on personal life.
There is a high likelihood of romantic meetings, improvement in financial situation. Summer is good for prioritizing. The most important thing is not to choose too many goals for yourself.
There should be one or two priority areas and then the representatives of the sign have a chance to succeed.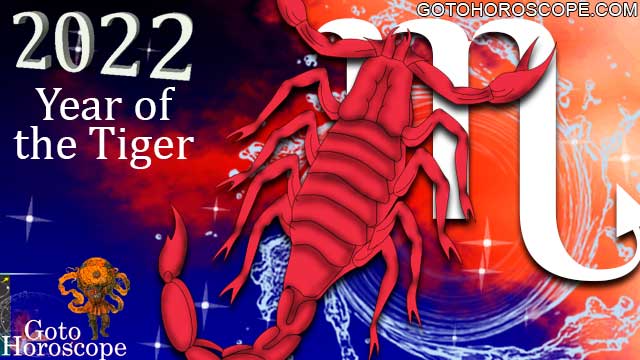 Scorpio Man Horoscope 2022.
The key to success for men will be conscientiousness. The horoscope for 2022 says to Scorpio man that he can achieve any goal with perseverance.
However, it is important to understand that the goals must be specific and realistic. In an attempt to catch two birds with one stone, you can be left with nothing. The horoscope recommends not sharing your plans with others until the last moment. The likelihood of an unfavorable outcome is high.
The Scorpio horoscope for 2022 says that Uranus in the year of the Tiger has a special influence on Scorpio. He pushes for conflicting decisions and even rebellion.
The representatives of the sign can rebel against the typical course of things and go their own way. This will lead to the search for a new job or additional sources of income.
The path will not be too easy. In 2022, men may face a sufficient number of obstacles, but with the proper perseverance, Scorpio will be able to overcome them.
The horoscope mentions that you should not change your life radically. It is better to finish the projects you already have. Excessive activity in social spheres is also not supported by stars, focus on inner peace and spiritual growth.
Scorpio Love Horoscope 2022.
The lonely representatives of the sign will have an interesting year. Scorpio love horoscope 2022 predicts that the sign will feel the first changes in the spring. And even though it is still cold outside and nature does not please with the brightness of colors, a person who can compensate for the lack of heat will surely appear in your life.
For those who already have a relationship, it's time for a change. 2022 is favorable for the transition to a more serious level. It can be a marriage or a decision to live together.
At the beginning of the year and until the end of spring, Jupiter occupies good position in Pisces, which prompts for a love relationship. People become softer, feel a rush of romance, begin to appreciate the interests of others.
Jupiter is replaced by Venus and it is ready to shower the sign with love relationships. Scorpio just needs to be selective and think about what he really wants. Horoscope for 2022 promises Scorpio love until the New Year 2023.
Will the sign be able to get married? It all depends on the duration of the relationship. If they started before 2022, the probability of getting a marriage proposal is very high.
Those who are just starting a relationship should not rush too much. First, putting too much pressure on your partner can push him away. Secondly, you should not rush to get married in general. It takes time to sort out your feelings and get to know each other better.
Difficulties are possible in the summer. At this time, do not get hung up on relationships. It is better and more rewarding to engage in introspection and take care of your health. The period is favorable for work. Scorpio should not worry about decline in love relationships, it is only temporary.
Scorpio Career Horoscope 2022.
Scorpio Horoscope 2022 predicts success, you just need to find your incentive. It will be powerful enough to help you bypass all obstacles on the way.
The representative of this zodiac sign will have a wide range of opportunities to fulfill their potential. The material reward will be significant enough in 2022 to close all financial gaps and get a head start for the future.
The most advantageous areas will be medicine, especially psychology and psychotherapy. Work in the media and in Internet resources will be no less successful.
The computing industry is also productive. A Scorpio who is busy with creativity will also feel elated to pursue new ideas. They will bring fame and material benefits.
The horoscope for 2022 invites Scorpio to focus on his business. The period is interesting in that the sign will not have to make significant efforts to expand the sales market or gain business ties. They will find you on their own.
But here you will need to make every effort to keep what you have received. By the same principle, in 2022 Scorpio has a high probability of third-party sources of income.
The part-time job will find you on its own. April and May will be profitable in terms of the number of offers. In the fall, the horoscope recommends that you be more attentive to new ideas. The risk of fraud and simply failed projects is high.
Scorpio will have a very successful year in finance. The profit received is enough not only for current expenses, but also for promising investments.
These include real estate, stocks. Healthy risks are encouraged, but abuse of trust should be better avoided. They will not be supported by the stars.
Scorpio will have to be torn between career and home. Until they understand that a compromise is required. Paying increased attention to one of the directions, you can neglect another one.
Scorpio Health Horoscope 2022.
The stars pay attention to the health sector. The Scorpio horoscope for 2022 warns of the risk of repeated occurrence of situations in which he will face difficulties.
Therefore, it is worth doing prevention in advance, preventing the exacerbation of diseases. The emotional sphere raises many questions. Representatives of the sign can behave overly impulsively, without even feeling it.
In turn, the nervous system suffers. The horoscope does not recommend engaging in self-criticism or accumulating negative energy, this can lead to diseases, not only related to the nervous system.
As a preventive measure, the horoscope for 2022 recommends that Scorpio not forget about the importance of medical examination. It is worth revising your lifestyle, adding more activity.
This can be not only sports, but also just regular, long walks. It is also advisable to improve nutrition by switching to healthy foods. In the last months of spring, alcohol intake has an extremely negative effect on the sign.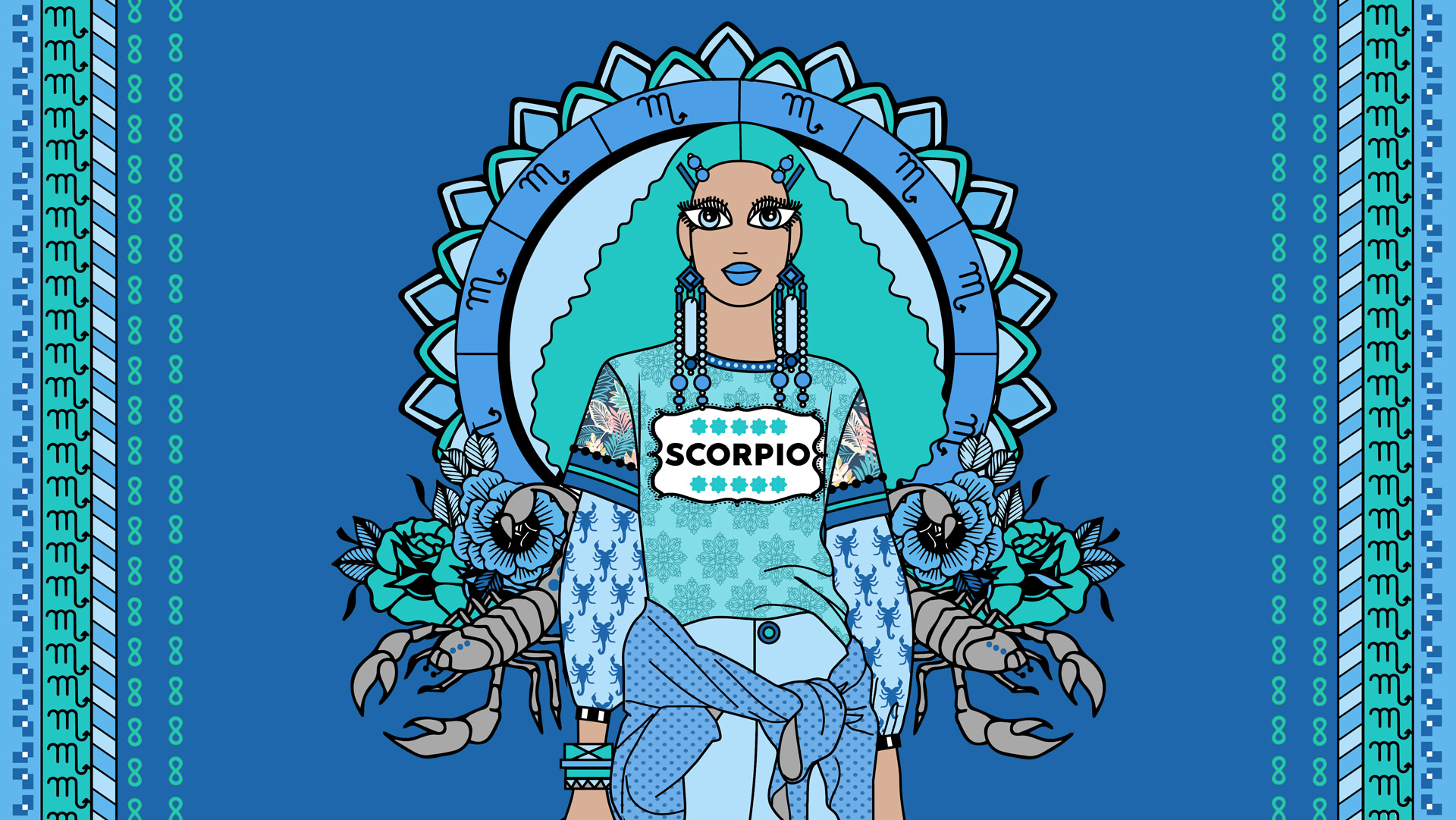 Scorpio Horoscope 2022 by the Year of Birth.
Horoscope for 2022 Scorpio Tiger
2022 invites Scorpio, born in the year of the Tiger, to reconsider their values. They will not have instant success. Most likely you will have to work for the future. But the effort spent can be safely considered a long-term investment. The horoscope suggests letting go of the past and going forward boldly without losing self-confidence.
Horoscope for 2022 Scorpio Rat
The Scorpio Rat has the opportunity to succeed at work. In 2022, dreams can come true. However, the 2022 horoscope for Scorpio warns that a leadership position will at the same time give rise to great responsibility, so the promotion will go only to those who are ready to assign it to themselves. In summer, good news on the family front awaits the representatives of the sign.
Horoscope for 2022 Scorpio Rabbit
The stars suggest that the sign be less emotional and have a sober approach to each of the decisions made. Don't take too much risk. In 2022, there will be a lot of trips for the sign, it will be both business trips and a pleasant vacation. For some, the year will be associated with large investments.
Horoscope 2022 Scorpio Ox
The year is expected to be promising in terms of expanding ties. The Bull will let go of people who do not play a role in your life, and will do it with pleasure. In the personal sphere, everything will be calm. Harmony in a relationship will have a beneficial effect on all areas of life. Scorpio Horoscope 2022 promises success to the sign, you just need to believe in yourself.
Horoscope 2022 Scorpio Snake
Scorpio, born in the year of the Snake, will surely succeed, regardless of the area in which you strive to achieve it. Difficulty making decisions and self-esteem will arise sometimes. In this case, the help of a qualified psychologist will be useful.
Horoscope 2022 Scorpio Horse
The main changes will affect personal life. In 2022, due to a significant meeting, both work and friendships may take a back seat. However, they will not develop flawlessly, but by the end of the year the situation will stabilize and the sign will be able to find a compromise both with a partner and with a working relationship.
Horoscope 2022 Scorpio Goat
The period will be very successful, but the horoscope 2022 for Scorpio Goat reminds of daily duties. Life is not all about holidays. Your loved ones also need attention, so it's worth sharing your opportunities generously. And then the sign will not only strengthen the relationship, but also gain greater self-confidence.
Horoscope for 2022 Scorpio Pig
The stars draw the sign's attention to changes that will affect the usual habitat. In 2022, someone may change their place of residence, someone will have numerous business trips, and someone will enjoy a romantic trip. You need to be careful with your financial spending.
Horoscope for 2022 Scorpio Monkey
The Scorpio Monkey will have both light and dark days. But when the last ones come, do not beat around the bush. The horoscope says that the troubles will be temporary and the more rationally the sign approaches to overcome them, with the less sacrifice it will get out of the situation.
Horoscope for 2022 Scorpio Rooster
Everything is in the hands of the zodiac sign. He only needs to outline a specific goal and move towards it, not paying attention to obstacles. 2022 can bring replenishment in the family, career growth, or simply a significant increase in material wealth. There will certainly be changes, you just have to believe in yourself.
Horoscope 2022 Scorpio Dragon
Scorpio horoscope 2022 predicts financial success. Circumstances are developing positively both in the work and in the personal sphere. The sign is surrounded by close relatives and friends who are ready to support any decision. Helping with advice can be extremely helpful.
Horoscope for 2022 Scorpio Dog
The year will pass under the sign of strengthening the financial position. The Scorpio dog has long deserved it by working hard in the previous period and continuing to work for himself and those around him. Perhaps you will be judged fairly at work, or an unexpected inheritance from distant relatives will fall on you. Positive emotions are guaranteed in any case.