Greenhouse Dream Meaning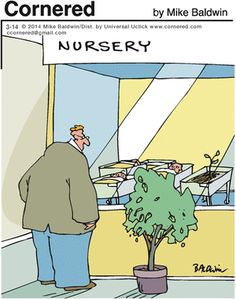 Seeing a greenhouse in a dream usually means strong anxiety or insincerity in relations with your friends. Seeing a glasshouse in a dream also predicts a successful implementation of a creative idea.
If you dreamed that you were processing cucumbers in a greenhouse, watering and fertilizing them, this vision means that in real life the burden of responsibility will fall on your shoulders. Although, if in a dream it was not a burden for you to look after vegetables, this means you will be happy to help in reality as well.
An explanation of the plot in which you gather fresh cucumbers will please you. It means that someone will take care of you. And he will do it very delicately and unobtrusively.
What does the dream of an abandoned greenhouse promise? Gathering fresh vegetables in a dream in a greenhouse, where everything is broken, is a sign of insincerity addressed to you.
And if you dreamed that you were forced to collect rotten or dried plants, this is a sign of quarrels and conflicts based on mutual hostility.
Have you ever seen a greenhouse that no one has visited for many years? Remember, if there were a lot of green shoots of wild plants in it, this is a symbol of the desire to improve broken relationships. And if they were dried up and not alive, you should not build illusions - friendship cannot be restored.
What king of greenhouse did you dream about?
wooden greenhouse - obtaining valuable information;
glasshouse - participating in a charity event;
empty greenhouse - lowering wages;
greenhouse without glass - an unplanned business trip;
greenhouse thrown away - getting rid of unnecessary things;
tomato greenhouse - well-being;
broken greenhouse - injury at work;
greenhouse with mustard - committing a rash act;
greenhouse after a fire - problems due to the inability to control your emotions.
What was in the greenhouse in your dream?
seeing glasshouse with soil - outdoor recreation;
greenhouse with pepper - workload;
tomatoes in greenhouse - a joyful event;
hothouse with seedlings - replenishment in the family;
greenhouse with roses - the beloved will be especially sweet and attentive;
glasshouse with flowers - an invitation to a holiday;
greenhouse with ripe cucumbers - a meeting with a loved one;
violets in a greenhouse - you hide your feelings from someone you like in vain - they are mutual;
tulips in glasshouse - one of your friends will need your support;
daffodils in greenhouse – remember that overly inflated selfishness leads to loneliness;
exotic flowers in greenhouse - a period of surprises awaits you.
The person who dreamed that he was living in a greenhouse should take his actions more seriously, because this plot suggests that the sleeping person has a completely undeveloped sense of responsibility. This is because someone else made all the important decisions for him for a long time.
What were your actions in the glasshouse in a dream?
watering green cucumbers in a greenhouse - comfort and harmony in the house;
planting greens in a greenhouse - minor chores;
picking fresh tomatoes - a frequent change of mood;
building a greenhouse - receiving a bonus.
What are the Top-5 negative dreams about greenhouse?
A large greenhouse in dreams warns of business losses.
Small glasshouse - sexual dissatisfaction.
Planting something in a greenhouse means you might catch a cold.
Disassembling it - means treason on the part of the partner.
Seeing that a crop was stolen from a greenhouse means risk of becoming a victim of scammers.
Here are the Top-5 positive greenhouse dream meanings:
The red greenhouse means a profitable investment.
Green glasshouse - the emergence of an influential patron.
Blue greenhouse - a pleasant conversation.
Going into the greenhouse means good luck in all endeavors.
Ventilating a glasshouse - solving an old problem.