Tibet Horoscope: How Your Year of Birth Affects Your Character
The Tibetan horoscope is an incredible mix of fortune telling, numerology and astrology. It is a mixture of Western and Chinese horoscopes. Because you can trace the characteristic features from both sides.
The Tibetan horoscope directly depends on your year of birth. The twelve solar signs of Tibetan astrology are similar to the signs of the zodiac in Western astrology; while twelve animals resemble the Chinese horoscope.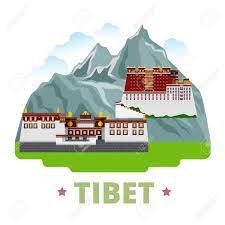 Bright kite
Born in 1940, 1952, 1964, 1976, 1988, 2000, 2012, etc.;
The heyday is spring;
Professions in past lives - basket weaver, smuggler, temple painter, troubadour, poet, messenger.
You love change and want to try literally everything. Your emotions also change often, and the frown sometimes turns into a smile. You are sociable and open to people around you, but the horoscope advises you to be more attentive to others so as not to hurt their feelings. This person is always different. It costs him nothing to transform from an evil dragon into a playful butterfly. He is able to rise above worldly problems and abstract from the complexities of life. He is very sociable, and is always in the company of many friends. He is extremely sensitive and anyone can offend him easily. Pay attention to the numbers 3, 15 and 27 - they may be lucky for you.
Cobra
Born in 1941, 1953, 1965, 1977, 1989, 2001, 2013, etc.;
The heyday is winter;
Professions in past lives - pirate, caravaneer, troubadour, sculptor, alchemist.
Striving to be better and to make everything around you better gives you away. You are the soul of the company and you can brighten up any event with your presence. You are so caring that sometimes, for the good of others, you completely forget about yourself and your interests. You should strive for silence, calmness and prudence. It seems as if everything the Cobra touches turns to gold. They are great speakers who can turn even the most uninteresting story into a gripping thriller. Cobra is able to easily evoke a storm of emotions in its interlocutors, while remaining indifferent to what is happening. Success in love accompanies them all their lives. Trying to do good to everyone, the cobra often remains out of work, forgetting to realize its own fantasies. Your lucky numbers are 1, 13, 25.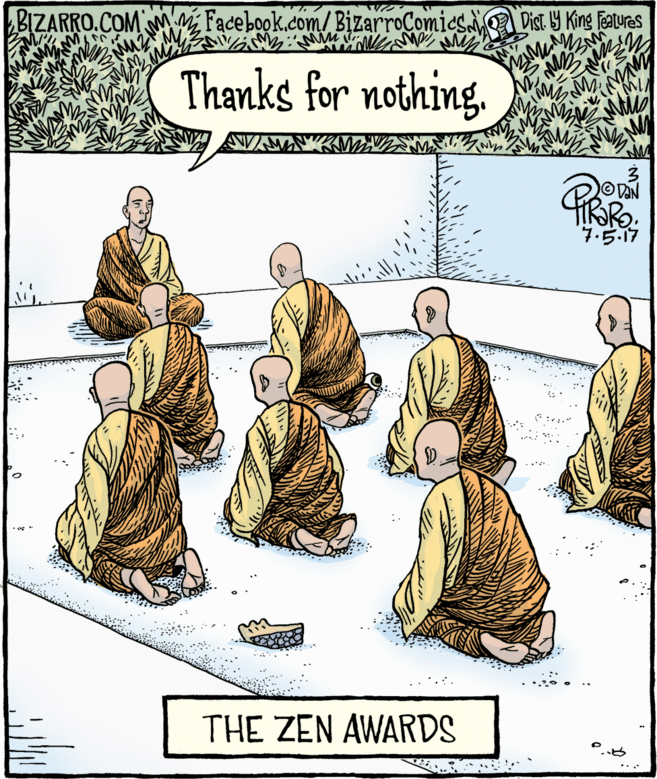 Fire Keeper
Born in 1942, 1954, 1966, 1978, 1990, 2002, 2014, etc.;
The heyday is winter;
Professions in past lives - herbalist, usurer, warrior, midwife, cook.
You inspire confidence in people, because warmth emanates from you. You must have a well-developed intuition, and you can trust both your mind and your heart. The horoscope recommends becoming more open and sharing your thoughts with loved ones - this way you can achieve great success. The Fire Keeper protects the hearth and brings light to the dark and unreasonable world. Excellent intuition helps him combine the voice of reason with the call of the heart. He has many friends, but sometimes he still feels lonely. The Flame Keeper maintains high standards, and if he cannot meet them, he is tormented by guilt. People of this Sign will achieve their goal if they can overcome the desire to hide from society in a deep cave, and open their hearts to the world around them. The lucky numbers are 4, 16, 28.
Pure water source
Born in 1943, 1955, 1967, 1979, 1991, 2003, 2015, etc.;
The heyday is autumn;
Professions in past lives - diplomat, singer, cabinetmaker, coachman, winemaker, priest.
Your energy is in full swing, and it's contagious! You value a sincere relationship and distinguish between the real and the fake. Listen to your intuition - it will not let you down. They are often called good messengers, bringing good news to those who have long awaited them. They are generous, energetic and open to communication. They are not aware of cruelty, injustice and commercialism. These are emotional people, therefore they value the feelings that they have with a partner, they never betray them. Listen to your intuition: it will help you choose a profession that suits your abilities. And also pay attention to the numbers 5, 17 and 29 – they are your lucky numbers.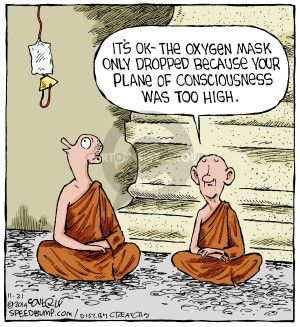 Jade column
Born in 1944, 1956, 1968, 1980, 1992, 2004, etc.;
The heyday is spring;
Past life professions - horse trainer, messenger, jeweler, sculptor, writer.
For you, solitude is the most comfortable form of relaxation. Usually you do not depend on other people's opinions and prefer to dominate, rather than follow the lead of other people. Perhaps you should learn to be more flexible and step over your pride. They are always trying to find the truth, and this often tires those around them. It is because of this that they are not trusted and people are looking for a "second bottom" in them. For a loved one, such people are ready to do everything, even to sacrifice themselves. Although this is not always justified. 6, 18 and 30 are your lucky numbers.
Metal gong
Born in 1945, 1957, 1969, 1981, 1993, 2005, etc.;
The heyday is spring;
Past life professions - archaeologist, gardener, statue gilder, shoemaker, lawyer.
Loyalty, nobility and honesty are your life guidelines. You think that little depends on one person and you believe in fate. You should not constantly chase the ideals drawn in your head, you should also rejoice in simple things. The main qualities are loyalty, generosity and nobility. You are prone to self-flagellation and perceive the world with harsh fatalism. Life constantly surprises you, and you try to limit yourself in everything, just not to succumb to your inherent enthusiasm. You are convinced of the futility of momentary joys and are looking for love in its highest spiritual manifestation. Remember that sometimes you can forget about the "spiritual" and enjoy the present moment. 7, 19 and 31 can bring you good luck.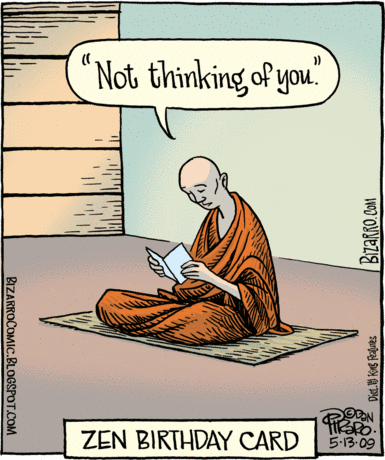 Lake turtle
Born in 1946, 1958, 1970, 1982, 1994, 2006, etc.;
The heyday is autumn;
Professions in past lives - porter, lacemaker, cart constructor, sentry, bricklayer.
Cunning and intrigue are not about you, you are more inclined to tenderness and caring. To achieve your goals, you need to think carefully about your steps and evaluate the pros and cons in advance. Luck smiles at those who know how to create the right conditions for the execution of their plans. This is not to take too much risk ... The lake turtle loves to decide for itself what its life will be like. The best proof of love, in its opinion, is tenderness. Her partner can be calm: it will never betray him. But be careful: everywhere it is trapped by passions that it cannot control, so try to remain sane. Always pay attention to your lucky numbers 8, 20 and 32.
Leather bracelet
Born in 1947, 1959, 1971, 1983, 1995, 2007, etc.;
The heyday is winter;
Professions in past lives - harlot; blacksmith, sculptor, diplomat, alchemist, arms dealer.
You see a secret meaning in everything and you are afraid of loneliness. You despise aggression and try to smooth out conflicts. You consider freedom to be the main thing in a relationship - be careful with this. You are attracted by everything mystical and unknown. Periods of withdrawal alternate with moments of extreme sociability. You are afraid of being alone, and this forces you to move forward in search of new friends. You hide your inner complexes under the guise of a daring seducer. You hate conflict, but you can easily defend yourself, your territory and your point of view. The numbers 9, 21, 33 can bring good luck.
Black buffalo
Born in 1948, 1960, 1972, 1984, 1996, 2008, etc.;
The heyday is summer;
Professions in past lives - warrior, mountain guide, wandering actor, blacksmith, stone grinder.
You're totally for being straightforward. You are strong and confident, which attracts others. But do not overdo it: you should not show all your strength right away, leave the trump cards up your sleeve. The black buffalo always acts straightforwardly, does not like roundabouts and evasions. He tries to clarify everything before he gets completely confused in the situation. In sexual relations, he likes to dominate. And his partners are just attracted to such a force. His weakness lies in his unquestioning belief in his own invulnerability. He is very hot-tempered, which makes him attractive to some people. But you can't always be so serious! 10, 22, 34 are your lucky numbers.
New Moon
Born in 1949, 1961, 1973, 1985, 1997, 2009, etc.;
The heyday is spring;
Professions in past lives - coachman, midwife, carpet maker, religious leader, hunter.
You are romantic by nature, jealous and fickle in decisions. You bribe people with your defenselessness. But here's a tip: control your emotions and avoid mood swings. A person born under the sign of the moon is dreamy, empathetic and incredibly gentle. But this tenderness and tranquility do not last long, as the blossoming comes after night. And under the influence of bright light, he becomes overly active and passionate. The love of the new moon is both romantic and carefree, free and intoxicating, sad and insanely jealous. The moon is changeable - and this gives her a lot of trouble. Lucky numbers - 11, 23, 35.
Hot sun
Born in 1950, 1962, 1974, 1986, 1998, 2010, etc,;
The heyday is summer;
Professions in past lives - astronomer, amulet dealer, carpet maker, religious figure, hunter.
You are perky, always on a positive wave, but with age it dies down. Try to maintain this attitude in yourself and always shine on those around you. The horoscope recommends pampering yourself with pleasant things every day.
The hot sun is very cheerful. Your only fear is to be in a golden cage, to be imprisoned. Nothing can spoil your mood. You are constant - which means that you can always be relied on. Therefore, you are always trusted. You quickly resolve any difficult situation in your favor.
In love, you also show regularity, constancy and almost exemplary fidelity. You are always straightforward. As you age, you become more and more calm and indifferent. Perhaps you should give yourself small pleasures more often so as not to turn into a terrible bore. Favorable numbers - 12, 24, 36;
Monk accompanied by a monkey
Born in 1951, 1963, 1975, 1987, 1999, 2011, etc.;
The heyday is spring;
Professions in past lives - fortune teller, singer, comedian, counterfeiter, ferryman.
You catch everyone with your sociability and vivid imagination. In a relationship you are faithful and cannot stand betrayal. Beware of people who might envy your positive qualities. This Sign is cheerful and sociable. Discussions, disputes, showdowns - this is what gives him special joy. Almost nothing can spoil his mood. He has a vivid imagination. In people, you are captivated by openness, lightness and spontaneity. In love, you are faithful, and your partner may not be afraid of anything: you are simply incapable of meanness. Be more attentive to people: not everyone is able to enjoy life as unconditionally as people of this sign. 11, 23, 25 are your numbers for good luck.