Dirty Car Dream Meaning
A dirty car seen in a dream is interpreted by dream books as a symbol of necessity to take measures to ensure your own security in matters related to finances, as well as improving your own situation and status. If you want to know what to do in this or that situation, remember all the details you saw in a dream and specify what each of them means.
Seeing a soiled car in a dream, according to most oracles of dreams, is a sign of failed transactions of a financial nature.
The Eastern interpreter of dreams warns of the danger of being accused of money frauds of the dreamer who smeared himself in a dream, leaning on the dirty hood of the car. Do not mess with swindlers, no matter what benefits they offer you.
And pastor David Loff, interpreting what the dirt on the car sides symbolizes in a dream predicts deals that will bring nothing but problems and major disappointments.
It is a very good sign if in the dream you were washing a dirty car. If you see how you wash your car, it means that you will be able to overcome all the misfortunes that have fallen on you.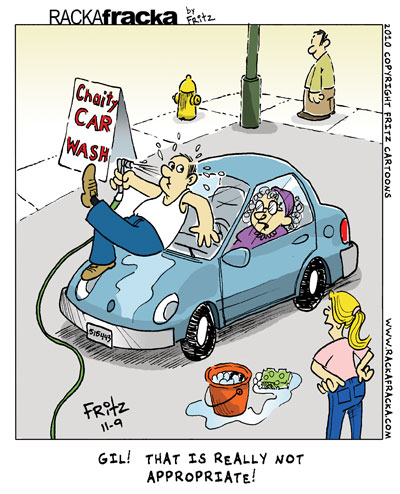 Washing a vehicle in a dream, rubbing it to shine – is a sign of making the right decision after a long period of hesitation and doubt, the English dream book predicts.
But the Gypsy interpreter says that washing a car smeared with clay and mud means getting rid of complexes and fears.
The interpretation of the dream in which you get rid of the dirty car, according to Tsvetkov's dream book, will be ambiguous - depending on how you got rid of it.
So, for example, if you sold a car without having to bother to wash it before, then such a dream predicts a series of oversights that can negatively affect business. And if you dreamed that you just drove the car to a landfill or dump, or left it near the road, you should be prepared for the difficulties that will mark positive changes.
Why does one dream of drowning a dirty car? This dream is a sign of loss of authority due to your laziness and shortsightedness, the Wanderer's dream book claims.
Remember one more moment, explaining what a dirty car symbolizes in dreams: what kind of vehicle it was. Perhaps you had a dream about:
military jeep - it's time to act;
police or fire engine - beware of danger;
ambulance van - you will not cope with problems alone;
taxi - beware of difficulties on the road;
your personal transport - someone slanders you.
According to Miller's dream book, to see a dirty car in a dream is a signal that you need to stay away from gossips and intriguers, otherwise you risk "sticking" into an unpleasant business.
Did you have a dream that you wash away dried spots from your automobile? Wait for better relations with someone close to you, with whom you quarrelled because of diverse outlooks on life.