Eating Soil Dream Meaning
The meaning of a symbol in a dream can vary significantly depending on the time and place of residence of the interpreter.
If the dreamer is overcome by adversity in reality, eating soil in a dream means the circumstances will soon change for the better, the English interpreters think. If the dreamer is currently satisfied with his life, a dream about eating soil represents a number of troubles coming. Soil solid as a rock represents stability.
The Eastern dreambooks consider soil a dirty substance and dealing with it and especially eating in a dream predicts troubles. The most vulnerable spheres of life are the financial situation and health.
The Arabic dreambook believes that imbalance, fear of poverty, shame, are to blame for such dream. As we all know, fears tend to materialize.
Some dreambooks predict valuable gaining if you happened to eat soil in a dream. The interpretation does not specify whether it will be a costly purchase, useful acquaintance, obtaining important information or mastering the skill.
If the road dust got into your mouth, the Wanderer's dreambook also predicts big profit.
The soil specification will help you get detailed interpretation of the night plot:
If you had breakfast with black earth, there will be favorable changes ahead;
Soil cracked from drought promises abundance;
Stones symbolize stability, sometimes stagnation;
The muddy slime in the dream foreshadows the loss;
Dust represents social and career growth;
Sand gritting teeth indicates weight loss;
Clay hardened in the sun means good health.
Dr. Freud thought that eating soil with worms without the feeling of disgust predicts improvement of relations with people you care about.
If the inedible substance got into your mouth by mistake or the common food started to taste like soil, beware of silly mistakes in real life, the consequences can be fatal.
The Health dreambook gives detailed interpretation of eating different kinds of soil. Attempting to chew pebbles indicates kidney problems. Eating turf, moss, other vegetation indicates an unstable mental state. If you eat sand, in reality you will be able to become slimmer. Trying to taste the hardened clay happens in the process of recovery, carrying out preventive procedures or measures to strengthen the immune system.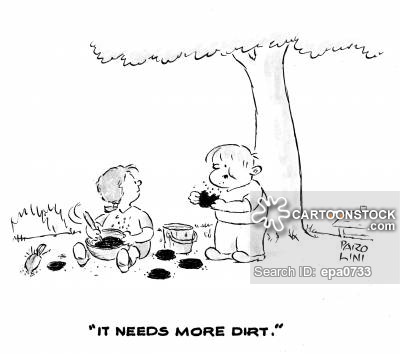 In the Family dreambook not a very comforting forecast is presented for dreams about eating soil. The dreamer is under threat of humiliation associated with some dirty story that could not be hidden.
The famous psychologist Meneghetti interprets such image in a dream as a precursor to the growth of authority and well-being, thanks to commercial activities.
For example, in female dreams about eating soil, the symbol does not promise personal enrichment, but it foreshadows a profitable marriage.
Soil from grave is interpreted as a request not to disturb the deceased again in vain.