Pink Roses Dream Meaning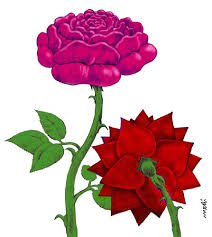 If you saw pink roses in the night plot, the dream interpretation promises the birth of romantic feelings, the beginning of a new relationship, financial well-being, a marriage proposal for a girl. But some details in a dream warn about self-serving motives or slander.
To see pink roses means: a lot of tenderness and romance is waiting for you. Happiness in love will be limitless.
Seeing pink roses in a vase on your table means that your sympathy for someone may soon grow into mutual passion.
Blooming, fragrant flowers in a dream also promise a coming joyful event.
If a man gave pink roses to a woman in a dream, he should pay attention to this lady in real life, since she might become a good partner for him.
A bush with pink roses' buds that are about to blossom predicts peace in the family and financial welfare.
Seeing pink rose petals in water means you should be careful: slander from other people can destroy your feelings and inner peace.
If you saw petals in the bathtub, this is a sign that the man you have chosen is very indecisive.
Actions with roses will help you get better interpretation of the night plot:
cutting them off - matchmakers will come to the girl;
to gather them into a bouquet - the person whom the girl appreciates very much will make her a marriage proposal;
pricking with thorns - something in a relationship with your beloved will upset you;
buying roses - use down-to-earth methods to attract romantic interest to yourself;
give as present - someone is very interested in you.
If someone gave you roses in winter in a dream, this is a sign of a new romantic feeling that will soon be born that will not last long.
If someone gave you red and pink roses together in a dream, your wish about romance with the man you like will come true; your relations will be strong and long-lasting.
If the girl got luxurious flowers on long stems in a dream, this means that not only her partner, but his parent will treat her nicely.
If someone gave you white and pink roses, this means that this person has some mercenary interest in you.
Seeing white and pink buds in a dream is a sign that you should take a better care about your health.
A beautiful bouquet of pink roses is a symbol of fulfillment of the most cherished dreams, as well as the loyalty of your partner.
Inhaling the scent of pink roses predicts positive life changes.
But sometimes a whole bunch of pink roses indicates a strong love that interferes with real thinking.