Red Lipstick Dream Meaning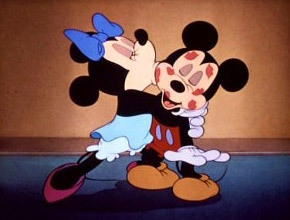 According to the dreambooks red lipstick in a dream is quite a diverse symbol. It personifies passion, festive mood, evidence of falsehood and hypocrisy.
According to Miller, red lipstick is a symbol of false, insincere feelings. Seeing your acquaintance with painted lips means, that words and actions of this person should not be taken seriously. An unknown woman wearing red lipstick is a sign that someone wants to distract you from important issues with his actions.
If you were painting your lips with scarlet lipstick in front of the mirror, such plot predicts a romantic date with a married man. If a married man saw an unknown woman wearing red lipstick, this means he will have a romantic meeting with an interesting your woman.
Seeing your beloved woman with painted lips is a sign of revival of your sexual relations.
Buying makeup in the shop predicts acquaintance with an interesting person.
Painting your lips with bright lipstick is also a warning that you can get harmed because of your own insincerity. If you happened to buy lip balm, you should care more about your partner because constant conflicts ruin your relations.
If a young man bought red lipstick in a dream, this is a sign he should pay more attention to his beloved otherwise she will leave him.
If the opponent in the conversation had lips painted red, this means that this person is brazenly deceiving you, pursuing her personal interests.
A kiss of a girl with bright makeup is telling about insincerity, mercantile spirit and deceitful play of a person claiming to be a wife or mistress.
The Women dreambook states that if a woman applied very bright makeup in a dream, she either wants others to pay more attention to her or she is not certain about her attractiveness and wants to imitate someone.
The details of the image will help you get better interpretation of the night plot:
to see liquid glitter - promises trouble;
crushed bottle of lipstick- predicts victory over your own complexes;
lies in a makeup box - predicts a pleasant acquaintance;
standing on a shelf - prophesies a date;
is on the shop window - misunderstandings between spouses;
red lipstick with an unpleasant scent - warns against accidental relationships.