Feeding A Bear Dream Meaning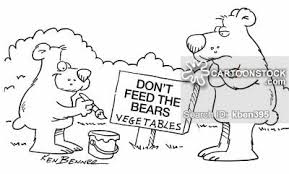 If you had a chance to feed a bear in a dream, the dreambook of Nostradamus promises a calm period. The time will come when it will be possible to consolidate your position at work, to find a faithful friend. The appearance of a defender, a powerful patron, is exactly what the threatening master of forests, whom you managed to tame, means.
Some psychologists and esotericists argue that people who have to lead the department, an important project can see dreams about feeding a bear.
To understand what a hungry predator in dreams means, do not forget to analyze the details:
Serving food on a plate – promotion at work;
Showing fish and meat and make the animal dance – you will manage to persuade people that you are right;
Putting pieces of food right in the animal's jaws – getting married soon;
Giving food through bars at the zoo – dangerous endeavor;
Pretending to feed a teddy-bear – deceit;
To sit at the table together with a bear – to find an authoritative patron.
Miller's dreambook explains feeding the bear from the usual dishes with the desire of the dreamer to curry favor with the management. If you dreamed that you gave water to the bear and it was satisfied, be sure that you can please the eldest by title in reality too.
To show tasty food to a bear and make him do several tricks means you will learn to deal with your business competitors.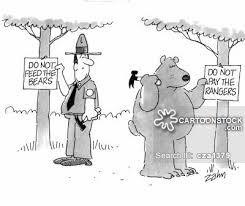 Tsvetkov's dreambook guarantees winning in court, an important dispute. Psychotherapists claim that you will be able to enlist the support of influential people with the help of eloquence, convince the broad masses of people that it is your program that is right.
Modern interpreters simply explain what the dream of feeding the bear from your hands means - the dreamer will be lucky in solving global issues.
If a young girl had a chance to treat the bear with tasty berries, fruits, stay close to him, pet his ears - it means that in real life she will succeed in getting married. Miller guarantees a meeting with a reliable, wealthy person who will have serious intentions.
The plot about feeding a bear promises a young man acquaintance with relatives of the girlfriend, establishing contact with her parents.
Trying to feed a toy-bear is a negative symbol predicting deceit and fraud. An ordinary toy in a dream warns that a partner will have an idea to trick you and capture the common business fraudulently.