Ant-eater Dream Meaning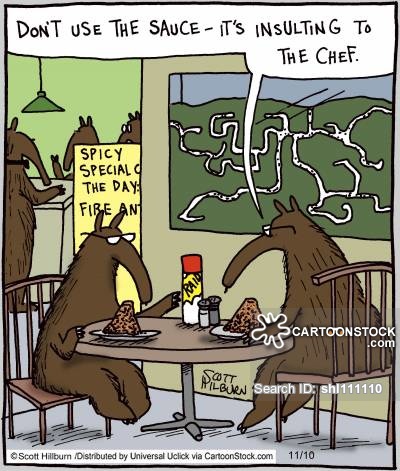 Ant-eater is an animal that is rarely seen in a dream and if you happened to see it it your night plot, it represents a period of nostalgia. You will recollect your home, childhood and you will really want to turn everything back.
According to Denise Lynn's dreambook, an ant-eater in a dream reflects your desire to be more gathered, the desire to work more efficiently. Some dreambooks predict a big surprise if you had a dream about ant-eater. It can also show your longing for something unusual.
According to the Family dreambook, an ant-eater can warn you about danger in risky endeavor.
You should be attentive at work because modern dreambooks consider an ant-eater a symbol of getting fired.
The symbol "anteater" in a dream is a sign that the dreamer is currently preoccupied with his own experiences in relation to unusual things. He may have interests or preferences that others find strange.
However, the dream can also warn the person of the behavior of those around him that is considered eccentric. The anteater signals to the dreamer that he understands the unusual, what others reject due to misunderstanding.
However, according to the dream book, an insectivore can also be a warning. The dreamer may not be accepted by his environment due to his open-mindedness towards unusual lifestyles.
The symbol of a dream about ant-eater can also be an indication of indifference to an extraordinary lifestyle in a dream.