Otter Dream Meaning
A successful marriage, favorable changes in intimate relationships, financial stability is promised by dream books to everyone who happened to see a swimming otter in a dream.
Gustav Miller sees in otters a symbol of tenderness, maternal affection, universal love. He shows in his works how circumstances change if this little predator saw dreamed:
Swimming in the water – family idyll;
Otter playing with its babies – you will have a patron;
Wet and disheveled – a scandal at home or at work;
Attacking otter – envious female friends.
The otter playing in the transparent waves of the sea promises the appearance of a patron who will solve a heap of accumulated problems at once. Girls will meet with a generous sponsor, the guys will be able to gather their own funds for real estate, or another major purchase.
A shiny otter on the seashore means that your enemies will step aside, opponents will not be able to harm, relations will be renewed and flourish in bright colors. Interpreting the majority of plots about otters depends of the emotions and feelings that you had.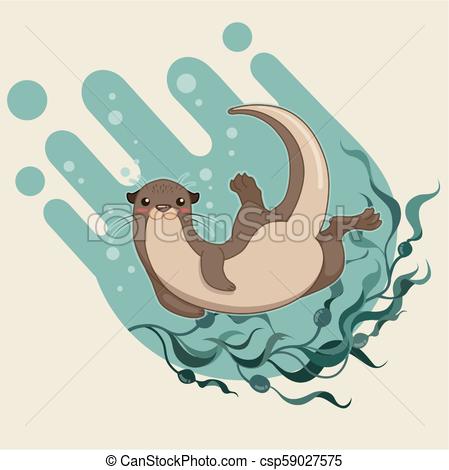 Playing with an otter and catching it in a dream symbolizes the end of a bachelor life. Lonely people should think about the family hearth, home comfort.
Dreambooks guarantee that early marriage will definitely be happy. The cleaner the place on the river is, in which the otter was seen, the better the feelings of lovers will be renewed. Interpretations of a dream are reduced to a positive outcome in such cases.
A disheveled and evil animal indicates the presence of detractors in your inner circle. Envious people are looking for weak spots in order to immediately put pressure on them and take advantage of the dreamer's helplessness.
Otters swimming in muddy or standing water, promise a lot of trouble, a series of tests, through which young couples will have to pass. Fragile relationships risk falling apart, and on the contrary, a strong family will withstand any misunderstandings.
Trying to catch an otter but failing means you will miss a big project. An attacking animal symbolizes danger in financial matters. If you dreamed of an aggressive otter, remember - you will face a conflict with close relatives.
If you were fighting with an otter in a dream, you will face cunning rivals. Catching, but not defeating a sea animal means defeat in real combat. Women have the risk of losing a long-time admirer if the otter was dreamed ill or even dead.