Car Explosion Dream Meaning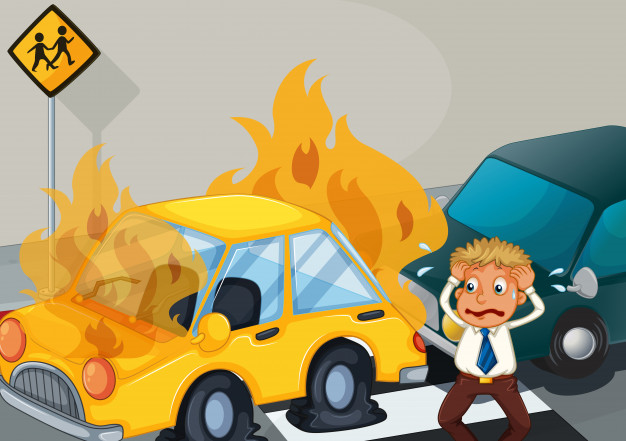 Some people think that having dreamed about a car blast, one should refrain from driving for several days. It makes sense, but it is worth consulting the dreambooks to find out what explosion of a vehicle means in a dream.
In his dreambook, Gustav Miller explains what the explosion of a car or any other object means. This means people from the dreamer's surrounding will do the actions, the consequences of which will sadden him. And the sad results of what happened in the dream plot will depict the kind of coming problems.
Anyway, all the details of a car explosion in a dream indicate mistrust for others – the dreamer is afraid, and not without a reason, of deceit, violence, force majeure related to people's activity.
Hearing the car explosion in a dream predicts intrigues at work. Seeing a car on fire in a dream predicts business decline as a result of your partners' actions.
If you dreamed that you were carried away by the blast wave, this image predicts a quarrel with friends due to their wish to dominate.
Being engulfed in flames in a dream means people will spread gossip and accuse you of betrayal.
Seeing a smoking car carcass in a dream is a symbol of disappointment in your beloved.
Depending on whom the car explosion brought the most damage, you can find out who will have problems in waking life.
If you dreamed that you turned to be in the middle of the fire and got burned, this is a symbol of sudden passion without response.
Seeing charred skin areas predicts betrayal of those you used to rely on. Dream about blisters and sores is the image promising a meeting you have tried to avoid.
Receiving severe wounds during the car explosion indicate the atmosphere of mistrust in the family.
What does it mean if you dreamed that others got hurt by the blast? If they were traumatized with the flying shivers, this means you carry more harm to others than they bring to you.
The representative of the opposite sex who got burnt in a dream represents the pain of your rejected admirer.
What is the meaning of a car accident followed by an explosion? If you got into an accident because you were not careful, Freud interprets this event as excess of passion that will lead either to psychological breakdown or a serious illness.
Dreaming about a relative's vehicle exploding after the crash indicates your unconscious wish to harm him.
In all other cases if you watch a car crash and explode, the dreambooks warn about unforeseen circumstances that will appear out of nowhere.
What does it mean if a person became a witness of a terrorist attack in a dream? The interpretation of such dreams leads to sexual background.
If you imagined yourself a pyrotechnician in a dream, this means you prefer to dominate in sex and get pleasure humiliating the partner. If you put the explosive under the car in a dream, this means you will find some astonishing news soon.
If you watched someone exploding the car in a dream, this means you are keen about forbidden pleasures. If you got to know about an accident, the dreambooks warn that dangerous acquaintances are coming.