Clown Dream Meaning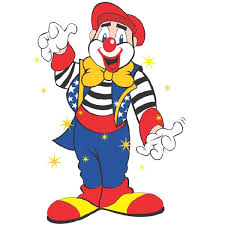 If you watched a scary movie the day before, in which a creepy killer was hiding under the mask of a cute clown, then there is nothing surprising in the fact that he appeared in your dream at night.
If nothing like this happened, then you definitely need to figure out why you saw a clown in your dream. In general, its symbolism is quite diverse and contradictory. Dream interpretation believes that on the one hand it represents the cheerful disposition, optimism and wisdom of the dreamer himself.
Another interpretation of the dream book says to see yourself in clown costume in a dream means that rash acts and excessive carelessness will lead to very sad consequences one day.
Evil clown in a dream is a harbinger of serious trouble in reality. First, the clown symbolizes a two-faced person whom you trust. But very soon, a cute and reliable friend can turn into a cinema clown-maniac and a murderer. Secondly, a scary and evil clown is a clear indication of the hard work that you will soon have to do. However, the dream book does not advise you to worry. An evil mask often hides good times under it; and as soon as you cope with the task, you will be rewarded and have a rest.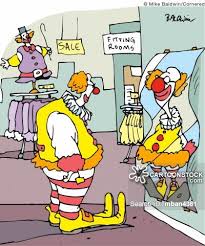 If you dreamed about a scary clown, but you just had fun, it means that you meet any turns of fate with a smile and patience. Dream interpretation considers such a dream an indicator of inner freedom and success.
It is also a good sign not to get scared of an evil clown. You can easily cope with any problems and complete triumph is around the corner. If you got wildly scared, this means there are fears that live in your soul. Dream interpretation believes that you require self-analysis.
Did you dream that you had a clown costume and you felt silly? Soon you will be embroiled in a dubious enterprise, which will end very badly.
You should also pay attention to the dream about clown on the circus arena. The circus itself is a symbol of repetition of past situations. This is kind of walking in a circle. Therefore, if you dreamed of a circus, then it's time to look at your life from the side and try to change it.
Dream interpretation believes that you know how to laugh at yourself and easily find common language with others if you saw yourself in the image of a clown.
However, if you were stilted in a dream, this image means you are too arrogant. The same dream can be an indication that in real life you are too careless and not serious and one day this will cause great difficulties.