Pig Dream Meaning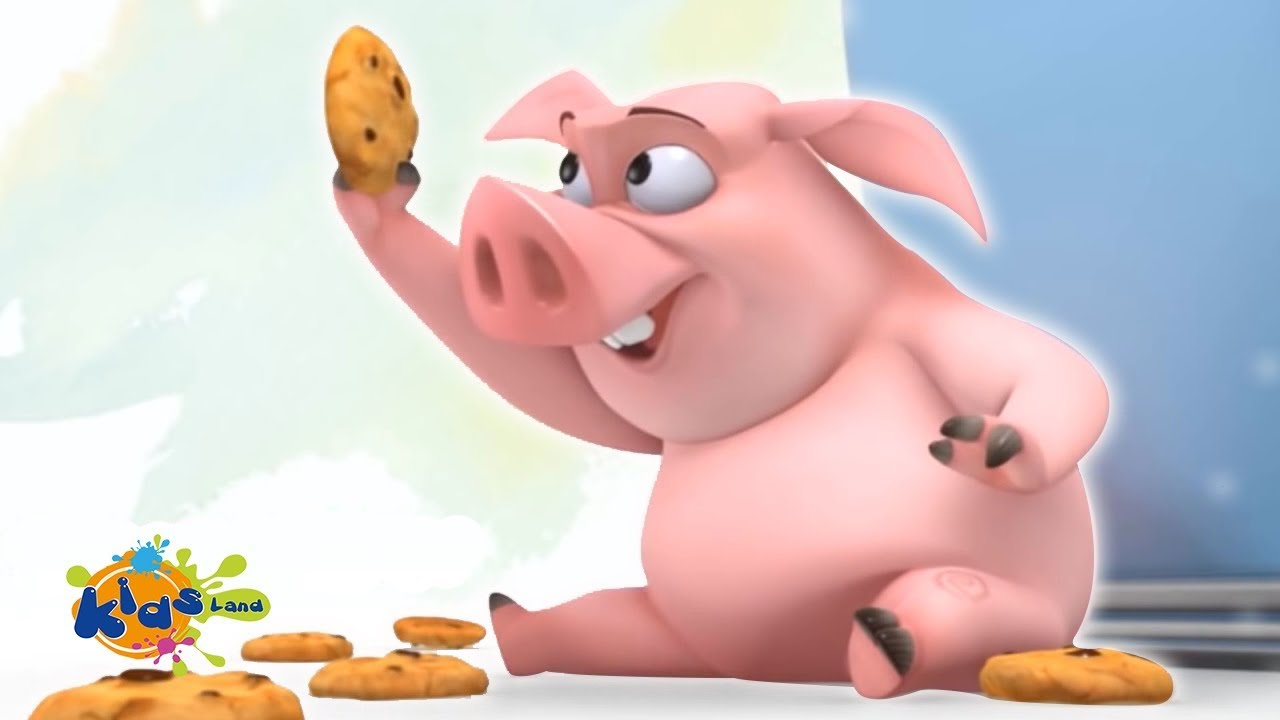 What is seeing pig in dream meaning? Dreaming about pigs predicts success in professional activity. Besides that dreams of pigs may predict problems in personal life due to relatives' interference.
The pig seen in a dream is also the personification of human vices and needs. A pig's head that you saw in a dream is considered to be a call for actions. This plot can be a hint for the dreamer to have detailed thought over some situation. Swine head can also predict improvement of financial situation. Aesop's dreambook warns of possible arrogance and rudeness from acquaintances and people from your inner circle. The pig head can also mean negligence in the household and some accident as a result.
If you saw a dead pig in a dream, this means you will soon have look for new source of income. Such a plot brings collapse of the business or its absorption by competitors for businessmen.
The Eastern dreambook considers that if a woman saw a dead pig, this means she will be able to avoid deception and deftly placed networks.
If you happened to see a dream about black swine, you should be very careful when communicating with unknown people. The Universal dreambook is warning you that your new acquaintance can turn to be quite a vicious man. If you killed a black pig in a dream, this means you will be able to avoid intrigues of the ill-wishers.
If a black or gray pig bit you in a dream, this means you should be careful since the ill-wisher is somewhere close to you and is ready for actions.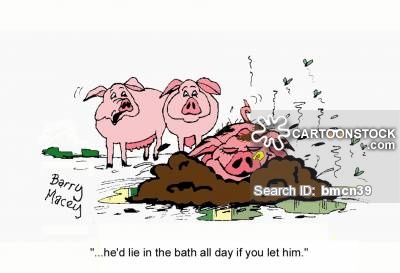 If you were surrounded by many pigs in your dream, this image has two meanings. First of all, it can be a sign of perspective to have reliable business partners or signing a good contract. The second interpretation is that your subordinates may not be serious fulfilling their tasks.
If the swine in your dream was skinny and dirty, this plot is a warning about difficult time for business and fighting with competitors. Killing a skinny pig in a dream means you will suffer from ill-wishers and business competitors for a long time.
According to Miller, if you saw a clean well-fed swine in a dream, this is a favorable sign about positive changes and profitable contracts coming. If the pig was fat in a dream, this image represents the peak of the dreamer's success.
If the pig attacked you, this means you will soon have to face your enemy. If the pig was in blood, this image shows your superiority over your ill-wishers.
If you saw an angry and aggressive wild pig in a dream, this image warns you of the resentment that is reserved for you for insults and planned revenge in the future. If a wild boar has bitten you in a dream, then in the near future one should expect meanness from obvious enemies.
Seeing active piglets that are walking and eating is a good sign meaning that all your beginnings will be successful and your plans will be fulfilled soon. Feeding pigs in a dream predicts improvement of your financial situation.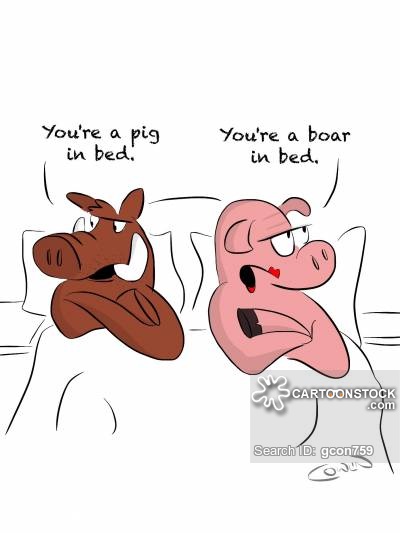 The dreamsbooks give explanation of pigs in dreams symbolism depending on details:
aggressive pigs - conflict in the family;
white pig dream meaning - receiving news of the death of a friend;
gold pigs - betrayal;
green pig in a dream - showdown with a partner;
rabid pigs - participating in a charity event;
large pigs - symbolize wealth;
sick pigs - separation from loved ones;
boiled pigs - career advancement;
brown pigs - means wasting time;
dreaming of hairy pigs - warn of financial losses;
smelly pigs - disappointment in your personal life;
hungry pigs - problems with children;
beautiful pigs - a quarrel with a friend over money;
red pigs in a dream - meeting an old friend;
newborn piglets - joyful chores;
thoroughbred pigs - frivolous acts;
dirty pigs - working on a new project;
blue pigs - cooling of feelings in a relationship;
mini-piggy - making the right decision;
dreaming about talking pigs - is a sign of stress;
dark-blue pigs - a new acquaintances;
blind pigs - unwillingness to take responsibility for anything;
clean pigs - predicts the visit of guests;
mating pigs - dissatisfaction with one's personal life;
horned pigs - treason on the part of a partner;
pink pigs - good luck in implementing ideas;
chopped pigs - a fight with a neighbor;
gray pigs - betrayal by a loved one;
pigs were wounded in your dream - stealing from the dreamer;
pet pigs - a valuable acquisition;
dark pigs - sign of praise;
dream about huge pig - positive changes in your work;
charred pigs - food poisoning;
wild pigs - health problems;
redhead pigs - making quick money;
pigs singing in a dream - talk with an interesting person;
thin pigs - small profit;
fluffy pigs - sadness due to missed opportunities;
bloody pigs - the illness of a familiar person;
fattened pigs - good luck in all endeavors;
shaggy pigs - symbolize relocation;
kind pigs - improving the financial situation;
trained pigs - attending a charity event;
spotted pigs - a change in lifestyle;
dream about black pigs - the appearance of a strong enemy;
small pigs - a reprimand from the boss;
stabbed pig - an accident at work;
domestic pigs - longevity;
yellow pigs - the loss of a large amount;
sleeping pigs - the beginning of a new romantic relationship;
fat pigs - replenishment in the family;
baked pigs - repairs in the house;
pigs with fangs - sign of danger;
pigs with wings in a dream - stagnation in business.
What were the pigs doing in your dream?
pigs running - temporary difficulties;
pigs attacking each other - meanness on the part of a colleague;
pigs bathing - a trip to the resort;
pig climbing into the house in a dream - gossip about the dreamer;
pigs crapping - a serious conversation with relatives;
pigs are burning in your dream - a coming meeting with loved ones;
squabbling pigs - a quarrel with a classmate;
pigs mating - an invitation to a date;
pig eating shit - the visit of relatives;
pigs dancing - popularity at work;
dream of pigs digging the ground - sign of self-doubt;
pigs falling - the loss of documents;
pigs eating in a dream - an interesting find;
grazing pigs - a pleasant surprise;
pig hanging on a rope - difficulties in promoting business;
pig dying in the mud - grief;
pig lies on the road - a period of luck;
jumping pigs - fighting your enemies;
flying pigs - sign of promotion;
pigs floating on the river - the disclosure of someone else's secrets.