Plumber Dream Meaning
To see a plumber in a dream, to let him into the house, to observe the results of his work are signs of worries, minor problems, diseases, sometimes even adversity. Be as vigilant as possible if you have dreamed of broken household appliances, pipes; if you yourself had to eliminate the consequences of the accident, leaks.
According to interpretations of psychologists, to see broken plumbing in a dream predicts hassle at home, at work. If you dreamed that you had to call the repairer, it means that you will not be able to cope with unpleasant circumstances. You will need the help of qualified professionals, doctors, lawyers, sponsors.
Miller gives the following interpretations of dreams about plumber:
plumber gets out of the hatch – pleasant news;
serviceman fixes the tap – financial loss, loss of profit source;
plumber breaking pipes, digging out dirt – scandals, misunderstandings at the household;
setting bathtub, toilet bowl, sink – recovery, getting perspectives at the workplace.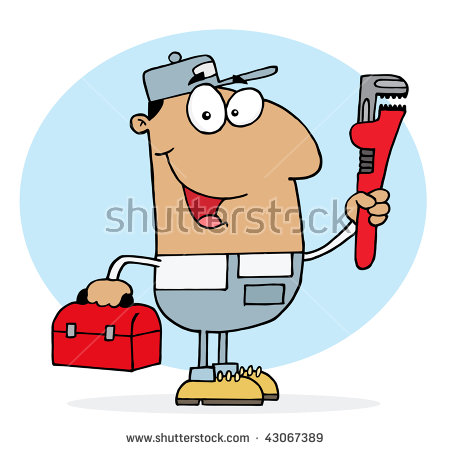 If you dreamed that the plumber managed to fix the problem, the new devices work perfectly - be calm: colleagues will help you to adequately get out of a difficult situation, to compile reports for the management.
As for dreams of the serviceman, Tsvetkov's dream book explains this with the confusion of the dreamer, who was attacked by several minor problems at once. Broken plumbing in the office - a banal warning about the troubles awaiting the whole team.
A plumber fixing a leak in an apartment, a house; smashing, pulling out pipes in a dream is an unkind sign. It turns out that your family has accumulated discontent with your actions, constant absences; a scandal is coming. The more dirt and waste were seen in a dream, the faster the events will develop.
Modern dream books recommend solving family problems before they gain huge impact. Parents' nagging, disobedience of children, disgruntled second half – this is exactly what a plumber in a greasy shirt trying to help you means.
A plumber who has connected all the devices in front of you and shows you their work symbolizes a long-awaited recovery. Dreambooks indicate the appearance of friends in the work team, establishing contacts with partners. Finally, the profit will come without delay and procrastination. The management will appreciate your efforts up to awarding, paying bonuses.