Pregnant Wife Dream Meaning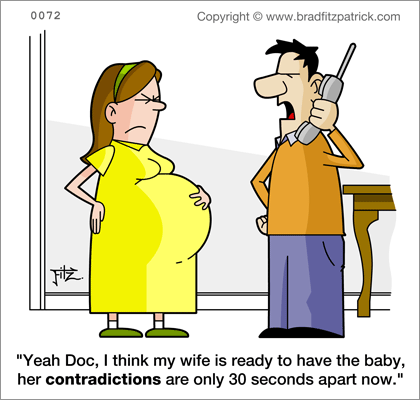 Miller's dreambook predicts shame to a guy who doesn't have a spouse, even no girlfriend, if he saw a dream about his pregnant wife. And if he has a second half, and she is expecting a child, then such a dream means a successful and easy birth.
The dreambooks give short interpretations for such plots:
Pregnant wife was seen in a dream - a joyful event.
The bride confessed to you in a dream that she is in expecting - you will receive pleasant news.
A companion of life gave birth in a dream - profit.
If an unmarried man sees a dream about pregnant wife, plans that he "bears" will bring him the desired result.
If the spouse reported the birth of a child, but the husband did not see her with a big belly - unexpected joy.
The news of the upcoming fatherhood can both rejoice and scare. Because of this, interpretations may change their meaning, depending on the emotional state of the dreamer.
If the pregnant wife informed a man about the baby coming soon, and he was speechless because of happiness, in reality, he would attend an event where he would become the "star of the evening".
If a man found out that his wife is pregnant from another man, you will have to survive humiliation at the moment when it seems to you that nothing bad can happen. But if the news that his life partner got pregnant from another man did not upset him in the least, this is a promise of good advice or help.
If the spouse announced that she is pregnant with a boy, this plot means you will have a number of small troubles. If you see that your ex-wife is carrying a boy in a dream, someone will puzzle you greatly. And if the current and former women became pregnant with a boy at the same time, be prepared that you will need to make some important choice.
To dream that your pregnant wife is expecting a girl - to a pleasant surprise. If the former missus is pregnant with a girl - surprise will not be very pleasant.
Carrying twins in a dream is a good sign. It promises profit, luck, fulfillment of desires. It is especially good if the wife became pregnant with twins, not only in a dream, but also in reality.
The interpretation of a dream in which a pregnant wife gives birth is very positive: your ability to choose the right directions and make only the right decisions will help realize your plans.
If you dreamed that the pregnancy ended abruptly, and the wife gives birth prematurely, the dreambooks will not come to a common opinion and will not find a single interpretation. Some claim that the goals will be achieved without too much fuss and hassle. Others promise losses due to wrong decisions.