Question Dream Meaning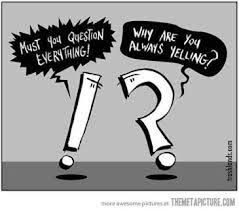 If there was necessity to ask a question in a dream, this plot reflects uncertainty that worries you in real life. If you were questioned, this shows your anxiety and concerns. Very often the interpretation of such dream is based on its details. According to Miller, if you are asking a question in a dream, this means you are afraid of tricks in the relationship or business area from your partner. If you pester someone with questions, this dream image shows that you usually have no doubts about you being right in real life. If someone is persistently asking questions, this means that somebody will confront your interests.
If you hear a question addressed to you, this means that the person asking will show arrogance and insolence against you. Esoteric dreambook believes that if you had a chance to hear the question in a dream, you will have an official report on financial and other equally responsible matters. It is possible that someone will have complaints against the dreamer.
Easter dreambook
offers quite interesting interpretation of hearing
reaction on your question
asked in a dream. You should not take the response literally: verbal wording pass a long way through
labyrinths
of our unconscious. We can usually hear only hints and metaphors as reply.
If you had to ask a quite unexpected question in a dream, the dreambooks predict that you will have a long struggle proving your point of view. Sometimes barely controlled jealousy makes you ask questions about different issues in a dream. Truth-fighters in real life are usually setting dilemmas for other people in their dreams.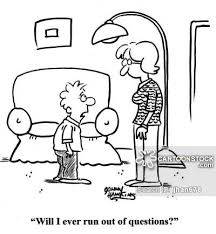 If you were asking a person you barely know questions about love, it is quite possible that you will become a couple. Questions about finding the way if you got lost are usually asked in a dream by very self-conscious people.
The interpretation of asking questions and having dialogs depends on who you were talking to:
If you were asking someone who already died a question, his reply can and should be taken literally;
The question you asked your late mother reflects the point of your concerns;
Talking to your late father can mean financial risks;
Asking your late husband questions usually predicts the fall of your new affairs;
If you were asking a deceased person about something, someone can ask you for help in real life;
If you had a dream about a phone call from the other world, this plot means your interlocutor is still influencing you;
Asking a priest a question predicts success and joy;
Asking an unknown person about something usually means arrogance and self-assurance.
A weird unexpected reply predicts a very unusual event in real life. A comprehensive answer predicts meaningfulness and certainty in personal life. Answering the questionnaire means you will have to deal with bureaucracy. If you were answering the questions at school, you will soon meet your school mate. A question mark can be seen in a dream, when you have remorse and feeling of quilt in real life.
Filling out a questionnaire in a dream - promises paperwork. Seeing yourself filling out a questionnaire in a dream also means that you will have to justify yourself to someone, assure others of your innocence.
A questionnaire filled out without unnecessary difficulties is a sign that the undertaking is within your power and all your doubts are superfluous. Feel free to carry out your own plans.
Difficulty filling out the questionnaire is a sign of internal uncertainty. The dream suggests that the business you are taking on may not be within your power. It is even worse, if, filling out the questionnaire, you are going to cheat and provide incorrect information about yourself. Such a dream warns that you are engaged in self-deception and your chances of success are minimal.
Composing questions for the survey: in reality, it's time to remember that you are not only someone who works at work and lives in a family, but also someone's friend.
Tearin up the questionnaire, the questions of which you answered: if you behave prudently and do not endanger your life in such a way, everything will work out well.
Looking at answers to someone else's questionnaire in a dream means you are constantly comparing yourself with other people, trying to find something significant in yourself in this way.