Touching Pregnant Woman's Belly Dream Meaning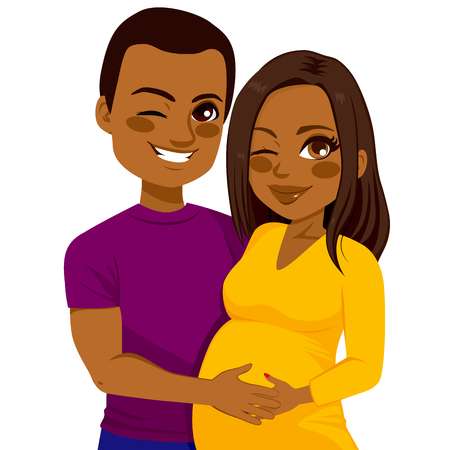 To touch the belly of a pregnant lady in a dream is a sign that the dreamer is worried about his affairs that he has barely begun or that are still under development. Although some dreambooks claim that such a vision symbolizes the connection of a dreamer with his family.
According to Miller, if a man was touching the belly of his pregnant wife in a dream, this plot shows that he dreams of procreation. And if he dreamed of another woman's belly, this is a sign of excessive curiosity.
To stroke a pregnant friend in a dream on a protruding belly is a signal that you need to be patient, because haste will lead to difficulties.
If a young man dreamed that he touches the belly of a pregnant girlfriend and at the same time feels the baby's movements, this image means a quick change in the relationship with his beloved.
To stroke the belly of a woman who is on the delivery table in the dream is a sign that soon you will see the realization of a long-conceived affair, Longo's dreambook states.
It is also good if you touch the tummy of a woman, inside which the baby is actively moving. This vision symbolizes the changes that will happen in the life of the dreamer, thanks to the active "pushes and kicks" of fate.
If you are touching the pregnant belly o your acquaintance in a dream, but see that she doesn't show any joy, this is a sign that you should behave quietly and not show up now.
If a young woman had a dream about touching her own pregnant belly, although she is not pregnant in reality, such plot hints that there are certain circumstances and secrets in her life that should be hidden from others, if she does not want to get into a foolish position.
If you see the girl's pregnant tummy pulling in and out, this image shows the need to keep in secret some knowledge and information entrusted to you by someone, the Eastern dreambook states.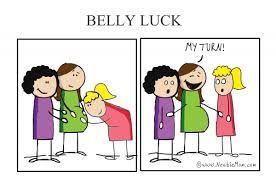 Hitting the pregnant lady's tummy in a dream shows that you are afraid of the possibility of exposure, so you are trying to hide your secret, and make one mistake after another. You need to think through your own line of behavior if you don't want to get in trouble.
You should also consider your relation to the pregnant woman in order to get detailed interpretation:
mother - you lack parental attention;
sister - you want to "infect" a relative with your hobbies;
girlfriend - you envy someone else's happiness;
theboss - payment increase or promotion;
colleague - the conflict at work is coming;
wife - you are concerned about the behavior of your spouse;
bride - you are afraid of the possibility of marriage.