Cableway Dream Meaning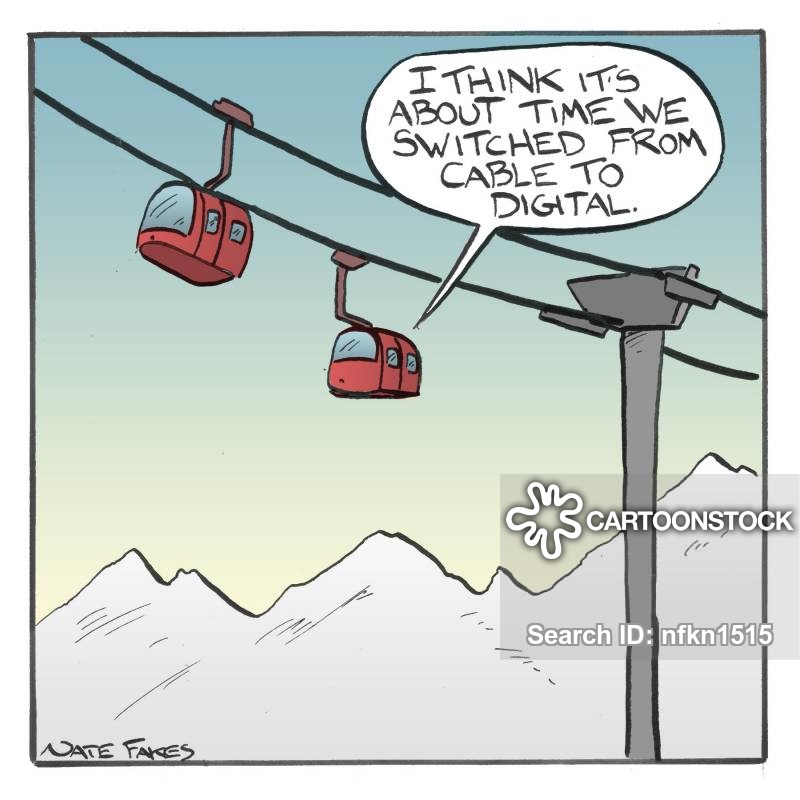 Deciphering the meaning of the cable car in dreams, the dream book claims that such a plot reflects the dreamer's current state of affairs. Was the cableway in order? This means you are standing firmly on your feet. But the cranky, terrible looking lift hints at the suspended state of the sleeper and the uncertainty in his life. However, do not rush to be upset when falling from a faulty funicular in a dream, there is every chance that the interpreters will give positive forecasts.
On the pages of Miller's dreambook you will find the following interpretation: to go up on a lifting device in a dream is a symbol of the fact that very soon a person will appear in your life, thanks to whom you will be able to achieve your goals.
If a girl wants to know what the cableway which is barely moving is seen in a dream, then the dream book will not please her with an answer.
For a man slow rotation in a circle promises stability and prosperity. Moreover, the lower the speed of movement in a dream, the more the dreamer will be in time to do something and receive in reality.
Here you also need to recall a couple of little things before proceeding with the interpretation. If you enjoy whirling on a high-speed lift on a cable car, it means that you will not encounter anything bad, except, perhaps, one thing: you will risk in vain.
And if you felt discomfort from such a rapid movement in the night dreams - you were scared, you were seasick, etc. - then in reality you should think about whether you are doing everything right, and whether your activity is beneficial to you.
But what is dreaming, according to the dream book, of a cableway that is unsafe to ride on, due to its malfunction. A weakened, very sagging cable, threatening to get torn at any moment, symbolizes relaxation and laziness, which can cause a breakdown of plans. And if the rope, on the contrary, is strongly pulled - up to a ringing tension - then this means that nervous overstrain interferes with your rest and relaxation.
If you see that during the trip on the cableway, you slip out and fall down, do not panic right away! Remember, if you fell out of the old device, then such a vision can be described as getting rid of something unnecessary, which really hindered your living, but you were afraid to leave in the past. But falling off a new, working cableway is a sign of "falling out" of life: your plans will be ruined, ideas will crumble, partners will fail. Be careful!
Those who dreamed that they personally lay the track on the ropes should remember in what terrain this happened:
in the mountains - an attempts to bring something new into one's life;
in the city - you lack the push that will change your life;
over the sea - you are planning something grandiose, but you are afraid not to handle it;
above the volcano - do not risk in vain, you can get into big trouble.