Coffee Dream Meaning
In most cases, a dream about coffee symbolizes the degree of openness to the world and the willingness of the dreamer to win. The dream interpreters remind that success usually doesn't come without efforts.
Manipulations with the grains or coffee grounds represent a mirror reflection of your attitude towards other people. Some interpretations may surprise you: those people who you prefer to keep aside from and who caused your angriness in reality are of a very high opinion about you.
Some dreambooks think that if you were drinking coffee in a dream, this means people from your surrounding don't approve of your marriage. This also means that you will soon receive encouraging news.
Sweet coffee that you were drinking in a dream is a promise of sweet life: good news, great mood or a party with friends.
Drinking bitter coffee means this time you will not be able to wriggle out of unpleasant obligations, as well as communicate with people who spread gossip that annoy you.
If you saw and drank coffee from a vending machine, the dreambooks recommend you being careful and concentrated. Now is not the right time for relaxing.
If you happened to make coffee in a dream, this is a call not to worry about some troubles and obstacles.
Coffee beans, which you roasted personally, can be considered a warning. The current period is quite slippery; the slightest mistake can cause a significant blow to your reputation.
If a woman was roasting coffee beans in a dream, this means she will have a very handsome exotic admirer. Despite of all the gossip and misunderstandings, this marriage will be a success.
Buying coffee in a dream is a very favorable sign. You are being respected with admiration and sympathy in your circles.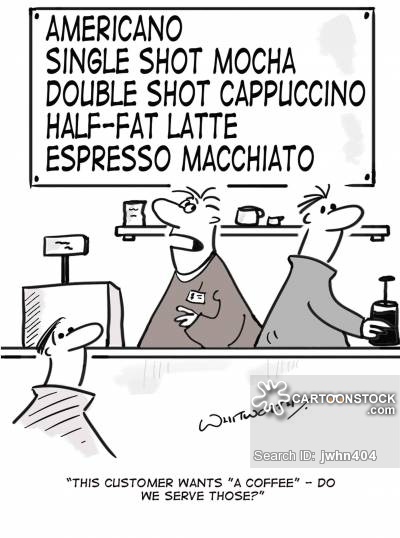 Coffee with milk represents coming chores and problems. You will have to put some efforts and even be a little anxious but the result will be worth it.
If you hear coffee grinder grinds coffee this image has an ambiguous interpretation. On the one hand this means that an enemy is planning something evil against you. On the other hand you can predict the intentions of the enemy and without much effort to bypass his traps.
Dream about a cup of coffee are associated with tranquility, positive, self-confidence, a sense of accomplishment. All of this is possible if you take the responsibility and don't try transferring the obligations to someone else.