Dough Dream Meaning
Seeing dough in a dream is a positive sign, the interpreters consider it the symbol of wealth and welfare in the family. Kneading dough in a dream predicts getting profit and successful ending to your beginnings. Mostly probable the important issues will be solved soon. You or your relatives can soon get reward for their work and efforts.
Dr. Freud's
interpretation of a dream about dough is that you have a wish to take the initiative in
sex
in order to feel confident. You should not be afraid to change such position: new feelings can be opened for you.
Another interpretation of seeing dreams about kneading dough is that you are looking for new friends and adventures. If a woman was kneading dough in a dream, this can predict pregnancy; the same plot symbolizes new romantic relations and new love for a man. Another interpretation of this plot is that you will have guests at your place soon. The dream about dough can also represent overcoming of financial difficulties soon or having to spend a lot of time to fulfill your plans.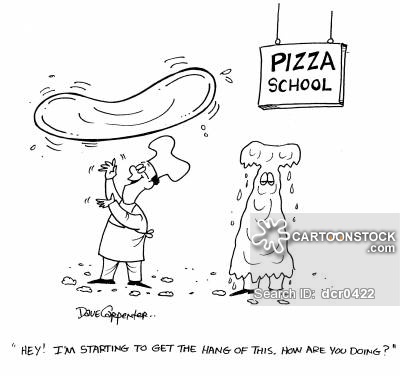 If you were rolling out the dough into sheet from a dough ball, this plot shows that in real life you have to put a lot of efforts to achieve what you want. The dream can also represent happy family life and spending a good time among your family. Rolling dough with a rolling pin in your dream means you will gain success with your own efforts only, not relying on anybody's help.
A
Modern dreambook
considers that dreams about cooking
yeast dough
represent new interesting and well-paid work. Other dreambooks think that an image of yeast dough in a dream indicates that you will have to get success only with the help of your mind and hard work.
Sweet dough
symbolizes pleasant events and inner peace. According to
Miller
, dreams about dough symbolize changes in personal life. If you saw
sponge rising
in your dream, this image is warning you that you have to keep secrets of other people that are burdening you.
If the dough turned into clay in your dream, there is a possibility you will have financial problems. In general dough is a symbol of tight family relations and understanding between relatives. If you have a dream about making sponge dough, this plot is saying about coming pregnancy. Besides that, your current problems can turn into profit. The plot can also mean getting some unexpected news or letter.