Eve Dream Meaning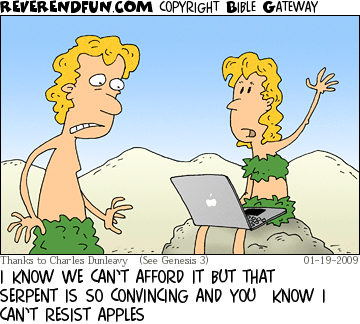 Dream Interpretation believes that everything related to Eve in dreams reflects the feminine or the inner "self". An important role in the interpretation is played by the plot details and the dreamer's personality. Sometimes other biblical characters appear in a dream or an opportunity is given to personally communicate with the Foremother.
Miller's dream book is considering various options for what Eve means in dreams and takes into account who saw her. Seeing the first earthly woman in nighttime dreams happens on the eve of a great temptation. There is a difficult choice between temptation and prudence.
If a girl happens to see herself in such an unexpected way, the plot urges her to remain true to her ideas and moral principles.
If a young man dreamed of a meeting with Eve in Eden, in reality he would be lucky to get valuable information, all that will remain is to decide how to use it.
Other dream books also contain predictions of symbolism of Eve seen in a dream for men. Often a symbol reflects a collective image, personifies the attitude and attraction to the opposite sex in general. In a dream of a lover, this is exactly what a beloved may look like, eclipsing everyone else in real life.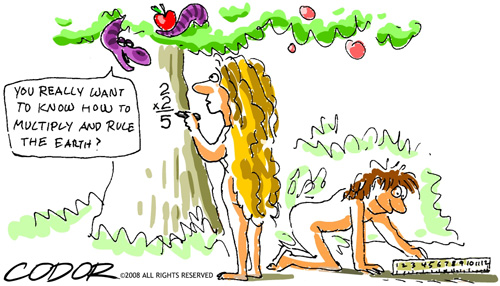 If the character was seen in a dream by a young man who is too persistently caring for his beloved, the sorceress Medea urges the dreamer not to force events and rely on the wisdom of the laws of the universe.
For a business man, the French dream book advises to beware of dubious offers from unfamiliar persons. There is a high likelihood of fraud and intrigue striking reputation.
In the Modern Dream Book there is an explanation of why a woman dreams of meeting Eve in the Garden of Eden. What you dreamed portends doubts, often quite justified. In the near future, a tempting offer will be made related to something too immoral or even illegal. May common sense be with you!
If you had a dream of meeting with Eve, the Universal Dream Book believes that the dreamer will soon find primordial feminine qualities very useful: charm, intuition, warmth, innate wisdom.
The Lovers' interpreter suspects that the dreamer is not very sure of the sincerity of the feelings of her chosen one.
In order to correctly interpret what Eve means in a dream, one should pay attention to whether she was seen alone or in the company of other biblical characters.
Lonely Eve in a dream may predict someone's ideas that may end badly;
Catherine the Great's interpretation states that it is not the right time to trust people;
When a man dreamed of Adam, this plot means a stranger may create a problem;
Eve in a man's dream symbolizes feminine beginning or his only love;
In a girl's dream Adam symbolizes primitive attraction;
If you saw a dream about Eve with a serpent, this image means you should not rely on loyalty and reasonable of people close to you.
When a young lady happened to see herself in the role of Eve, the Wanderer's dream book warns that today's poor life experience is a bad adviser in difficult situations. Sometimes it would be good to listen to the advice of elders.
A mature woman happens to turn into Eve in a dream in order to recall one of the ancient skills that are undeservedly underestimated today. For example, female magic and intuition. Dreams of turning into Eve can also be interpreted as a serious warning: suggestions from unknown people can negatively affect the well-being of your family.
The Islamic dream book offers a versatile interpretation of the dream where Havva and Adam are seen together. If in a dream positive emotions prevailed, this is a good sign. A successful combination of circumstances will bring benefits and considerable profit.
It is also considered in Islam that he who met Adam in a dream may be deceived by the words of some of his enemies, but after a while he will see and be freed from deception. The appearance of Adam in a dream in a changing guise means moving from one place to another, and finally, returning to the original place.
The expulsion of a couple from the Garden of Eden promises loss of well-being as a result of an annoying mistake. The plot in a dream often means misunderstandings and confusion reigning in reality.
The dream book of the apostle Simon Kananit will tell what conversation means. If the main character of the dream spoke with the Serpent, one should beware of sweet-voiced flatterers, insidious schemers, scammers and other clever manipulators. Their actions pose a serious threat to financial well-being and family happiness at the moment.
The plot points to obstacles to the progress of the case, created artificially and not without malicious intent. Your reputation should be double cared.
A conversation with the Foremother herself portends an act that will stun everyone around, including the dreamer.