Sailors Dream Meaning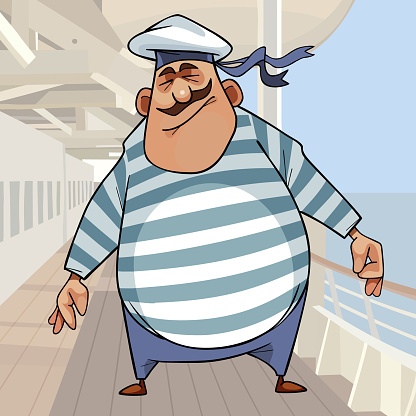 What do seafarers symbolize in dreams? Seeing sailors in a dream predicts receiving a desired position or new romantic relations. Besides that, such a dream predicts an exciting trip.
A dream about the captain of the ship - means the implementation of the plan.
Seeing a marine military officer predicts a conflict with the boss.
Who was a sailor in your dream?
seeing your husband as a seaman - predicts a joyful event;
unfamiliar man was a sailor - predicts an awkward situation;
the guy you like is a seafarer in a dream - a pleasant surprise.
Seeing yourself as a sailor in a dream predicts an unplanned business trip.
What are the Top-5 bad dreams about sailors?
A drunken sailor in a dream warns of a worsening of reputation.
Wounded sailor - the appearance of enemies in a close environment.
Quarreling with a sailor warns of a dangerous situation on the road.
Fighting with seamen in a dream - predicts problems with the law.
If you dreamed that sailor had seasickness, this means being dismissed due to a quarrel with the boss.
What are the Top-5 good seamen dream meanings?
Sailors in the house mean receiving good news.
Seeing mariners at the parade - predicts respect and recognition in society.
Shaking hands with a sailor - signing a lucrative contract.
Dancing with him promises a fun pastime with friends.
If you dreamed that sailors sing, this promises a successful conclusion to business.
Seeing how the soldiers of the Navy are marching means the attempts to correct the mistake.
The dream in which your son became a sailor promises replenishment in the family.
Seamen singing a war song warn of the risk of becoming a victim of scammers.
A sailor who has sailed somewhere may predict problems at work due to a change in leadership.
Seeing three mariners in a dream means getting rid of a bad habit.
A submariner in a dream speaks of improving health.
If the sailors are on a dark blue river, this means the solution of an old problem.
The sailor who uttered an incomprehensible word predicts the visit of uninvited guests.
Seeing your future husband as a seaman may reflect sexual satisfaction.