Wormy Apple Dream Meaning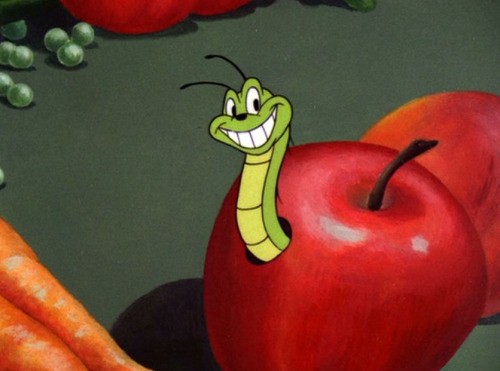 A dream about wormy apples symbolizes an unsuccessful romance or betrayal of your partner. Besides that, seeing apples with worms in a dream may predict troubles at work because of misunderstanding with colleagues.
Few wormy apples in a large pile of fruits speak of improving the financial situation; a lot of wormy apples - predict unforeseen expenses.
A wormy apple and spoiled apple juice - warns of a quarrel with a relative.
What kind of wormy apples did you dream about?
green apples with worms - useless disputes;
wormy red apples - the violation of plans;
large apples full of worms - the loss of a valuable thing;
small wormy apples - troubles in everyday life;
rotten wormy apples - events with negative consequences;
a lot of wormy apples - conflicts in the family;
apples with worms on a tree - an unexpected dismissal.
What were your actions in a dream about apple with worms?
seeing a wormy apple on an apple tree - the division of property;
eating an apple with worms - a disease;
biting a wormy apple - betrayal by a loved one;
picking a wormy apple - the risk of becoming a victim of scammers;
seeing a long worm in an apple means loss of money.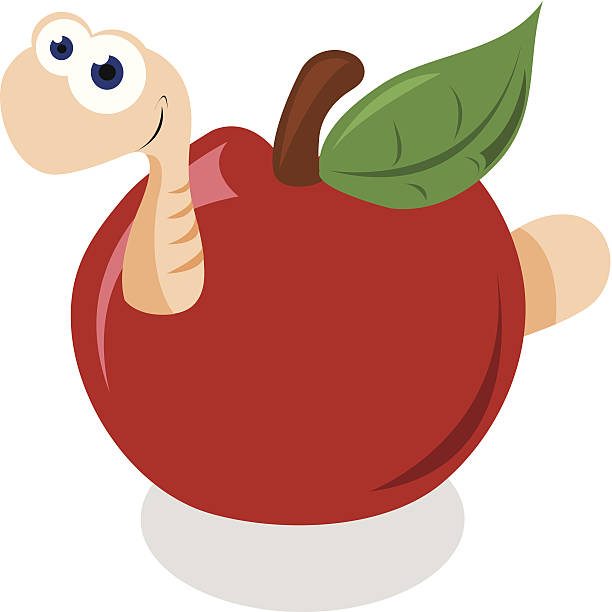 What are the Top-5 negative dreams about apples with worms?
Sorting through wormy apples in a dream is a sign of a depressed mood.
If you dreamed that someone treated you to a wormy apple, this means failure of the work you have begun.
Wormy apple falls from a tree - betrayal by a partner.
Buying a juicy and sweet wormy apple means an unexpected expense.
Eating wormy apples and throwing away the cores - poverty and debt.
Here are the Top-5 positive wormy apples dream meanings:
Cutting wormy apples in a dream means overcoming obstacles on the way to the goal.
Squeezing juice from them - the beginning of a favorable period in life.
A wormy apple lying on a plate means an interesting trip to another city.
Bitten apple with worms - meeting with friends.
A child picking a wormy apple predicts good news from a distant relative.
According to the interpretation from Miller's dream book, a wormy apple in dreams predicts problems in the professional field.
Additional dream meaning by Miller (for men):
a bitten wormy apple means the appearance of envious people;
wormy apple cut into small pieces - deception by friends;
large wormy apples - prosperity and luck;
dark-blue apples with worms - creative inspiration;
huge wormy apples - victory over the enemy.
According to Vanga, wormy apples mean the following in a dream:
wormy apples that fell from a tree warn of a hasty marriage and a quick divorce;
wormy apples in a basket - a the visit of annoying guests;
apples with worms sold on the market - the disclosure of the dreamer's secrets by friends;
wormy apples on a branch - winning the lottery.