Buddha Dream Meaning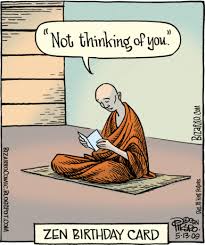 Why does Buddha appear in your dream? The appearance of this deity in a dream symbolizes a noble deed, good luck, great happiness and, of course, the discovery of secret knowledge and blessing on the chosen path. A dream about Buddha predicts getting some valuable information or acquaintance with an interesting person.
Besides that, seeing Buddah in a dream promises successful self-realization.
Why does someone dream of Buddhism? What does it mean if you believed in the Buddha with all your heart and professed the religion bequeathed by him in a dream?
On the one hand, the dream book interprets Buddhism as a calm and prosperous period of life, on the other hand, detachment, even indifference to the outside world against the background of deep immersion in one's own consciousness.
What is the meaning of a dream of a Buddha child? It's time to step away from the ordinary to find your own meaning of life.
The dreambooks give brief meanings depending on details:
seeing alive Buddha - means wealth and popularity;
talking Buddha - a joyful event;
seeing a small Buddha figurine in the temple - predicts a period of calm;
praying to the Buddha - an important conversation;
seeing a golden statue of Buddha - an unfair accusation;
deity tells you your future - receiving good news;
Buddha sitting on a lama - rest;
Buddha hugs a monk - reconciliation with the enemy;
Buddha smiles - having fun;
dream of white Buddha is a sign of a good mood;
being on the mountain with Buddha - participating in a social event;
climbing the stairs towards the Buddha - creative inspiration;
looking into his eyes - meeting friends;
seeing Buddha in the sky - an interesting find;
Buddha at the altar - strengthening faith in oneself.
Why do you dream of a Buddhist temple?. Did you have a dream that you are visiting it as a tourist? In reality, you need support, but you cannot get it.
If in a dream you felt an ardent desire to visit the temple of the Buddha, but for some reason you could not get into it, the dream book is sure that others will definitely not approve of your idea.
Seeing a destroyed Buddhist temple means that your life is wasted because you are not fulfilling your karmic tasks.
What does it mean if you dreamed of a monk worshiping Buddha? Be prepared to be completely disappointed in life. The dream book advises you to reconsider your life priorities and give up petty desires and insignificant needs.
To be surprised to find that you are a monk in a dream - means temporary loneliness and failure in love.