Praying Dream Meaning
What does seeing yourself praying in a dream mean? If you happened to pray in a dream, experiencing some worries, the dreambooks give such plot a sacred meaning. Dream of praying usually promises a wish coming true and positive changes in personal life. Besides that such a dream is a sign that you might need the help of your family soon.
The dream books give different interpretations about dreams of pray to God, and in many respects, the choice of the correct interpretation depends on the personality of the dreamer himself.
If you are a farmer, for example, addressing to God in a dream can predict good harvest and high profit from your work.
If not everything is right in your life at the moment and you saw a dream about praying, Vanga's dreambook considers this plot a symbol of changes for the better soon. According to Vanga, seeing yourself praying in a dream may mean that the sleeper will find the right way out of this situation.
Praying in a dream is a sign of good intentions according to Islamic dreambook. The incredible heights that you will reach in the near future will be gained in a righteous way. In pursuing your goal you will not harm anyone; you will only do good deeds that bring good and joy into the hearts of others.
Praying in a dream because of fear is the personification of the fact that you are not striving to achieve something more in life until you are helped in this. According to the interpretation of the dreambooks, only a serious "kick" from the outside will help you achieve success.
If you had to pray before dying in a dream, the dreambooks state that you feel a great deal of guilt for the wrong actions. You need to confess, or just admit your guilt, and then your heart will become much easier.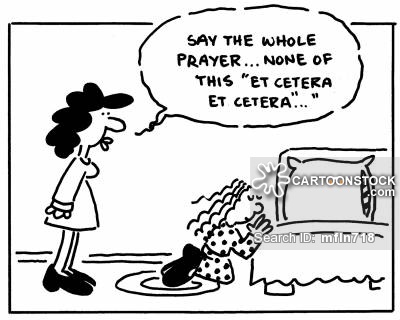 If your call for higher powers was so emotional in a dream that you cried while praying, this means you are very much afraid to ask help from your friends. If you see such dream too often, then you should reconsider your life position and understand that you simply cannot cope without someone else's support.
Praying in a church will have negative meaning only of you were bowing in a dream. In the worst case, this can be a warning about death of someone close to you, at best, you will become a victim of thieves, lose a lot of money.
If you prayed in a church or temple without making bows, the dreambooks interpret this as a positive symbol. You will gain another understanding of life circumstances and it will become much easier for you to more to your goal.
Crossing yourself and praying is a sign that not everything is clean in your soul, as you show. In the past, you have done some bad deed.
If you were praying in front of the icon in a dream, this means that fate will put you in front of a difficult choice, and in order to make the right decision you will need to show willpower and be sure to use your intuition.
If a pregnant woman was saying prayers to any female saint in a dream, this is a good sign that the labor will go smoothly and the baby will be healthy.
Praying on your knees in a dream mentioning a male saint is a sign that you will need to get rid of bad habits.
According to the Islamic dereambook, seeing yourself performing Namaz in the mosque, and then leaving it means finding peace of mind and joy in life. The Friday Namaz performed in a dream portends a departure for an interesting and exciting journey and the acquisition of piety, kindness and mercy in life.
The dreambooks give brief praying in your dream meanings:
praying in the church - means change for the better;
praying in front of the icon - means overcoming obstacles successfully;
praying in the mosque - symbolizes frequent mood change;
saying a prayer in a dream - means repentance for past misconduct;
crossing oneself - means getting acquainted with an influential patron;
praying with fear - the need to make an important decision;
praying on your knees - sign of financial problems;
turn to God with a prayer for salvation - means correcting a mistake;
praying and crying in your dream - sign of longing and apathy;
praying to God - the need for rest after difficult work;
praying to devil - sign of a serious illness.
Here are the Top-5 adverse meanings of praying in the dream:
Reading a prayer in a destroyed church - warns of the death of a loved one or theft.
If someone was praying at the church cemetery - this means trouble due to irresponsibility.
If an unbelieving person dreamed about praying - this means the betrayal of friends.
Praying and crossing oneself - means a coming retribution for a previously unseemly act.
Hearing how Muslims pray in a dream - means gossip.
What are the Top-5 adverse praying dream meanings?
Praying and seeing angels promises great success in all endeavors.
Reading a prayer and bowing - means the fulfillment of a cherished dream without any additional effort.
Praying on your knees - means financial well-being.
Reading a prayer and crossing yourself in front of the icon of the Virgin - predicts the birth of a long-awaited child.
Saying prayers in Arabic in a dream - promises support from relatives.
According to the Islamic dreambook, adhan (azan) in a dream points to Hajj. It can also indicate dua (supplication to Allah), piety, service to the Almighty and doing good, or peace and deliverance from the machinations of shaitan (Satan).