Going Along The Road Dream Meaning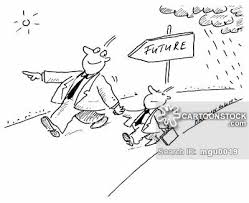 Gustav Miller assures you that the dream where you are walking along the road predicts a coming trip. Moreover; if you went along it during the day, then you will go far away, but the night "promenade" means short distances. If you were going alone, this detail in a dream shows your wish to take responsibility for something.
If you were going along the railway, this plot means you will receive unexpected news, Eastern dreambook states. If you see how water flows, filling the space between the rails, then rest assured, surprises await you. If the water was clean these surprises will bring joy. Muddy water predicts unpleasant suddenness.
Cars or entire trains blocking your way are a sign of getting into difficult situation. If you have traveled some distance in the wagon, you can expect a sudden change for the better in one of the spheres of your life.
Preacher Loff's dreambook considers a highway a reflection of the dreamer's life path. If the cars were driving by not paying any attention to you, this image shows that you are lonely in real life. You do not have enough warmth or you have few friends. But slowly driving cars predict a long and happy life.
English dream book identifies wide autobahn with the breadth of the dreamer's soul. The wider the track along which you walked was, the sooner you are ready to come to help your friends and close people.
Going along the road intended for walking is a signal of relationships. If you met tunnels on your way or you walked under bridges, then this is a prophecy about getting involved in a dirty story. Be alert; do not let anyone manipulate you.
Smooth beautiful pedestrian area along which you walked in your dream is a symbol of joy and entertainment.
The dreambooks take into consideration the condition of the road:
New road – success in your plans;
Old road – do not start any endeavors now, you will fail;
Ancient – you will find out an interesting secret;
Abandoned – you should finished what is left undone.