Heat Dream Meaning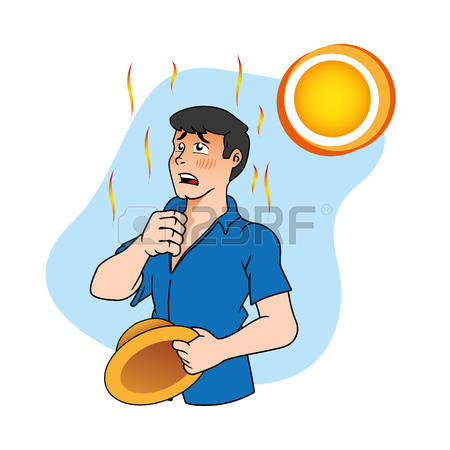 The heat in a dream symbolizes ardent love and passionate happiness, failure and intense shame. The interpretation of the image depends entirely on its secondary details. Dream Interpretation will accurately explain what the said vision symbolizes in a dream.
Did you have a dream about heat? Miller's Dream Interpretation gives a strictly unfavorable interpretation of such dream. You will be overtaken by a streak of bad luck. In addition, probably due to the fault of a rather close person, you will not be able to fulfil your plans.
Why does one dream of heat and sun? Due to exorbitant ambitions or passions, you lose vitality, which deprives you of even the illusory hope of a successful outcome.
Did you dream of scorching sun? The dream interpretation suggests that you are a dry and callous person, because you prefer to think soberly and without undue emotions. To achieve harmony, you should allow yourself at least relax a bit and even fall in love.
In a dream, the withering sun symbolizes loneliness or a debilitating disease. If you happened to see that sunburn appeared on your skin, this means that a loved one will cause mental suffering.
Why is there a dry and sultry summer in your dream? Your silly or careless behavior will give rise to ridicule.
Seeing in a dream you wildly suffer from heat is bad. In the real world, you will succumb to passion or short-term desire, which will lead to serious problems and even losses. If the image in question is accompanied by thirst, then in reality it will be seriously ill.
In a dream, the heat and summer in the season marks emotional, but extremely tiring events. If a similar plot was seen in a dream in the cold season, this means a real miracle will happen. Dream Interpretation predicts the fulfillment of desires and incredible luck in business.
To accurately understand why the exhausting heat is seen in a dream, the dream book recommends restoring your own sensations and actions in a dream.
Suffocating from heat means is a heart disease.
To suffer from heat symbolizes doubt.
To die from heat means defeat, failure.
To hide from heat symbolizes a way out of a difficult situation.
Enjoying the heat means an unexpected turn, a find.
Did you dream that you wandered through the streets in a dream, languishing from the heat? In real life, a bunch of useless worries that will have to be done in a short time will pile up.
Seeing the heat on the street, while you yourself are in a cool room at that moment, means that you will be able to take advantage of a favorable combination of circumstances and achieve your intended goal.
Why do you dream that terrible stuffiness overtook you in the lap of nature? Dream Interpretation suggests that in the real world it will suddenly get colder.
Strong heat in a dream warns of the impossibility of implementing some plan. If you dreamed of wild heat, from which there is no salvation, dream Interpretation believes that you are spending life resources on wrong purposes.
This literally means that you are worried about trifles and make distant plans, and life at that moment passes by you. To change the situation, it is enough to find a more worthy application of your own talents and opportunities.
If in a dream you very clearly felt the heat, this means that in real life you will try to get rid of some complexes and limitations. Dream Interpretation is convinced that with a bit of luck and a bit of your own perseverance you will achieve good results.
Sometimes dreamy stuffiness alludes to a too close and probably pretty annoying connection. And not necessarily love one.