Broken Mirror Dream Meaning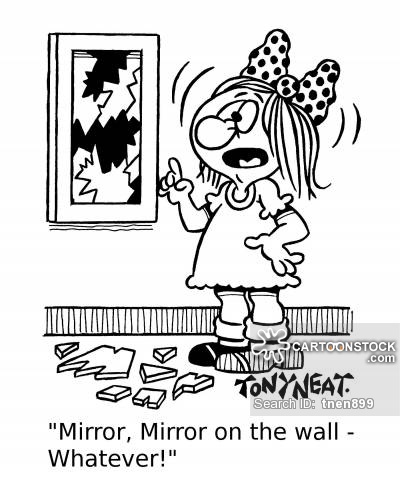 What does a broken mirror mean in a dream? A broken mirror in a dream is a warning of coming failures and hard days for a person. It is worth remembering your dream in the smallest detail, paying attention to the plot and your own emotional state.
According to the majority of dreambooks, the plot about broken mirror implies the collapse of plans and hopes for the future, the death of a relative, mental anguish, tears and grief. In any case, the dream morally prepares the person for the upcoming difficulties, so no need to give up and wait patiently for your fate; but you should gather all your will in order to meet the problems with dignity.
According to Miller, if a young woman sees a dream about broken mirror, this image promises a bad choice of a partner of friend. It is necessary to analyze your relationship with this person carefully and soberly assess their future. Such a picture often comes in a dream before important events in real life, and means that the dreamer rushes the course of events.
In Nostradamus dreambook, this mirror symbolizes duality, mystery or duplicity. Based on this, to break a mirror in a dream means the discovery of a mystery that is very shocking to the dreamer. Such image often suggests mental anguish and suffering caused by the cunningness of loved ones.
According to Tsvetkov, seeing a broken mirror in a dream is a promise of betrayal of someone close to you. Because of these actions a person will suffer a material or financial loss, as well as separation from a dear person for an indefinite period.
If you see a dream about holding a broken mirror in your hands, you should consider what was reflected in it. Seeing your reflection, where the dreamer smiles or rejoices at something means that significant changes will occur in reality. They will first frighten the dreamer, but soon the person will understand all the advantages of the situation created. A sad or frightened face foreshadows bitterness and disappointment.
Seeing the face of your beloved person reflected in the broken mirror bring a period of quarrels and misunderstandings between lovers. It will take a little time and people in love will greatly regret the words said in a heat of the moment.
To see in the reflection of a stranger characterizes the wrong attitude of the dreamer to relatives and close people. A person needs to think about his own behavior, and change the style of communication with dear people.
Omens about mirrors: why it is bad to be sad near the mirror.