Naked Child Dream Meaning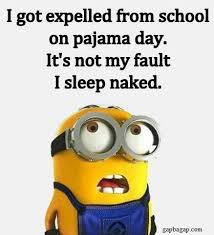 The dreambooks consider dreams about naked children a sign of problems that will need a lot of your attention. The nude baby is associated with the dreamer himself and reflects the most vulnerable and secret parts of his soul. The dream is a call to be honest and sincere if not with others then at least with yourself.
A nude baby also implies that you have something pure and sincere growing inside you; it is a sign of your hidden potential development. But beware of your carelessness and frivolity, you shouldn't be too trustful. The dream can show your helplessness in front of life obstacles and the world itself. You should also check your health and take a better care of your body. If the nude child was running in a forest or meadow, the dream indicates that you need to change your lifestyle and rhythm. Besides illnesses the naked child predicts problems in different life spheres. This interpretation is especially correct for men, after such dream you should wait for some serious changes.
Seeing a nude child can also be a symbol of a very unusual but mostly probable, a very pleasant surprise. If the baby was dirty, unhappy and cried, your venture is under threat, mostly because you don't pay necessary attention to your work. The dreambooks also advise to check all the information that you receive, even if it seems absolutely clear. An unknown nude baby is a prediction of disappointments and useless troubles. If your own child came naked to your dream, you should worry about his welfare.
If your dream was about an unknown nude baby in your house, you should be prepared for betrayal, gossip and negative attitude of other people. Trying to interpret the dream take into consideration the child's sex and age:
a naked boy – you should rely on yourself only to realize your ideas;
a naked girl – you can wait for a miracle, the union will be successful;
newborn – a long path to your goal, new projects and ideas;
pupil – you will get shocking news;
a teenager – you will make an frivolous action.
If you found a naked baby in your dream, you will soon have an event that will cause an number of contradictory emotions. If you found a dirty, naked child who is cold, you can be expecting a period of loneliness and misunderstanding. Clean and happy children symbolize pure thoughts and favorable situations.