Quitting Dream Meaning
Quitting in a dream is associated with unconscious wish for changes and spiritual emptiness.
If you had a dream that someone threatened to fire you because you didn't qualify for your position, this plot indicates that you are being tired by a constant working process and a number of other problems that you have to deal with.
If you decided to quit your job because of conflicts or misunderstandings in the team, this plot symbolizes extra attention from your director or a pleasant surprise from your colleagues.
Getting a letter with a dismissal notice predicts getting an untruthful news or acquaintance with a dishonest hypocrite person. Another explanation of such a dream is the necessity to make a difficult decision that will influence your life.
Writing a letter of resignation from a well-paid position indicates that nothing threatens the well-being of a dreamer; and a cheerful mood will not leave him for a long time.
Forced dismissal from work in a dream is a promise of big luck, surprise, or gift. Resigning from law enforcement in a dream, predicts the receipt of an important task or unforeseen money waste.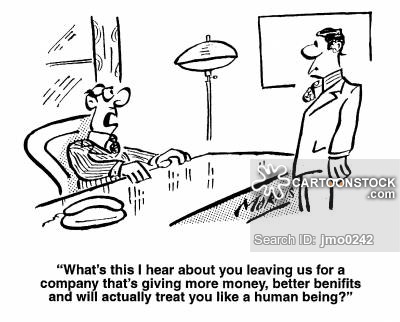 Quitting the army in a dream is a symbol that the dreamer has new aspirations that were not peculiar for him earlier: strive for adventures, travel, or self-education.
Writing a resignation notice because of the pressure of one of your colleagues or boss is a symbol of new problems that have to be solved quickly.
According to Freud, a wish to quit in a dream is a symbol that you want to change something significantly. But you should not haste with this issue, life will give you a chance to do this soon.
Resignation of your colleague, friend or relative in a dream predicts significant money waste. If your boss was quitting in a dream, this means you will have perspective for career growth.
A dream that your relatives quit at the same day predicts a great party with the family that will bring a number of pleasant chores.
If you saw yourself as a boss firing your subordinates, this dream shows your repressed will in intimate sphere, Freud thinks. Miller has another interpretation for such plot. The symbol in a dream symbolizes the inner insecurity of the person. Maybe these doubts are related to the lack of knowledge and experience in the sphere of work you have chosen.