Sofa Dream Meaning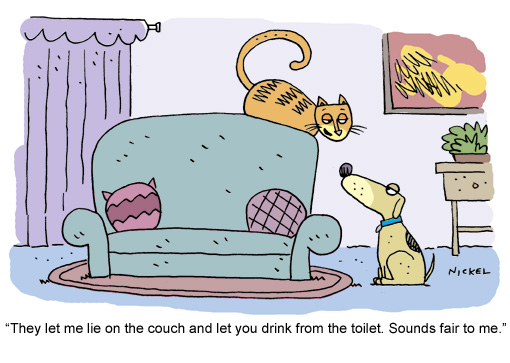 The sofa embodies stability and well-being in a dream. The dream interpretation believes that this element of the interior is often a harbinger of romantic acquaintances and love adventures. There are other explanations for what the sofa is dreaming of. Many dreamers will be able to start a family and take high position in society.
If you happen to see a couch in a dream, try to remember the details of the plot. They often contain clues that the sleeping person lacks most in life. The dream book will help you figure out why you are dreaming about a particular detail.
According to Azar's dreambook, this piece of furniture heralds a promotion, appointment to an honorary position.
If you dreamed of a sofa that looks more like a bed, and also performs its functions, Yuri Longo explains why this piece of furniture is seen in a dream. The lack of motivation is to blame; the dreamer is not enthusiastic about actions in which he does not see the point.
Miller's dream book offers a very interesting explanation of what a couch means in a dream. If its surface looks extraordinarily attractive, in reality, temptation awaits you.
If in a dream you managed to sit by or fall to the floor, this means your health can fail at the most inopportune moment.
When the sofa looks very beautiful and comfortable, but according to the plot does not belong to you, do not try to appropriate someone else's property in reality. During this period, such antics can seriously damage your reputation.
If you dreamed of a lot of sofas in your own home, this means that your family will grow. But the prediction does not specify at the expense of whom. It can be a newborn baby, a daughter-in-law or a son-in-law, or a distant relative.
If you had a chance to buy a new sofa in a dream, the Eastern dream book promises a cycle of romantic adventures.
According to Denise Lynn's interpretation, the new sofa predicts the comfortable rest that the dreamer needs right now.
Often people who dream of meeting their soul mate have dreams about buying a sofa. Dream Interpretation of Hasse promises a long-awaited interesting acquaintance.
Freud's interpretation explains why lonely dreamers dream of buying a sofa. The person you are looking for is familiar to you, but you have not previously considered him as a lover.
When the newlyweds dream of buying a new sofa, the English dream book considers the plot a harbinger of a happy family life.
Sorceress Medea considers that an old boring sofa often reflects a desire to change a permanent partner or cheat on him. Morality keeps you from acting impulsively.
It is considered a good sign to sell a boring couch in a dream: thereby, you get rid of onerous obligations in reality.
The Female dream book believes that the dream of an old ottoman indicates a large number of rivals and envious women.
The red sofa seen in a dream opens up wonderful perspectives. You can count on a rapid career takeoff or an economic breakthrough in business; you will have a chance to have a profitable marriage. If you dreamed about a red daybed, the image indicates a love of outdoor activities.
A green couch in a dream portends a calm and prosperous period without any surprises and incidents.
The dream book considers it a very auspicious sign if you dreamed about a white sofa. The dreamer will have to try the unknown, and this will turn out to be a positive experience. The prediction applies to various spheres of life: love, entrepreneurial, informative.
A dream about leather sofa means that your plans are destined to come true on one condition: you will not reveal them to anyone. Assistants are unlikely to be found, but there are plenty of envious people and ill-wishers.
If you dreamed about a markedly long sofa, the interpretation advises you to prepare for the visit of numerous guests whose arrival will delight the dreamer.
If you were lucky enough to lie on soft sofa cushions in a dream, in reality you will also not have to put too much effort.
If you enjoy sitting and not lying on the couch, this means you have definitely achieved something. You can afford to enjoy the taste of victory.
When one happens to move or paint a sleeping place, the image suggests that the sleeping person is not very happy with his work.
If the sofa urgently needs to be cleaned in a dream, it seems that a person has appeared in your environment whom it is dangerous to trust.
Folding and unfolding a couch often happens to those who suffer hardships due to their own irresponsibility in reality.