Vacation Dream Meaning
Seeing dreams about vacation is a direct hint that you need to take rest, otherwise you may have problems with health. Sometimes the image indicates ideas that will be fulfilled very soon. If you were writing application about vacation, the dream has a negative meaning that you might lose your job. This dream can also predict a long parting with your relatives or having to make a difficult choice.
If you received a vacation that you didn't expect, in reality in means that you will find a solution for a long-lasting problem. If your boss didn't want to sign your application for vacation, this favorable dream means that your new project will bring you good money and career development.
A vacation trip is a favorable dream image indicating profitable work or improvement of your financial situation. Seeing vacation with a number of friends guarantees you a period of entertainment and having a good time without any commitments. But if you are going to vacation on your own or are showing someone off, you should be prepared to a long parting.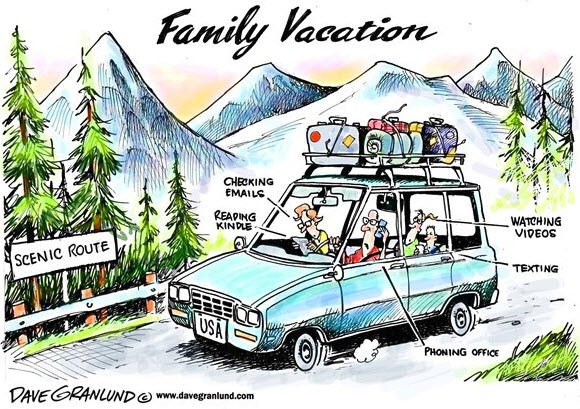 If you saw suitcases packed for vacation, your dream tells you that you will start some venture in spite of your family's wish and it will be successful. Packing suitcases in your dream symbolizes relief, you should let something go. According to Miller, going to an interesting vacations calls luck and success on your side. But if the atmosphere was dull and dark, the dream has negative interpretation and you should be prepared for danger of serious illness. A sudden gathering to vacation in a dream will bring you disappointment because you will not get to some event you planned to visit.
A dream about vacation by car states that your sudden business trip will turn to be very troublesome. A dream about vacation can also symbolize your wish to get favor of a person you like. But if you missed the transport that should have taken to to your trip, be prepared for disappointment. Vacation at the sea in your dream will bring you pleasant news or satisfaction from your work. This vacation can also be seen in a dream before big money expenditures.