Marshmallow Dream Meaning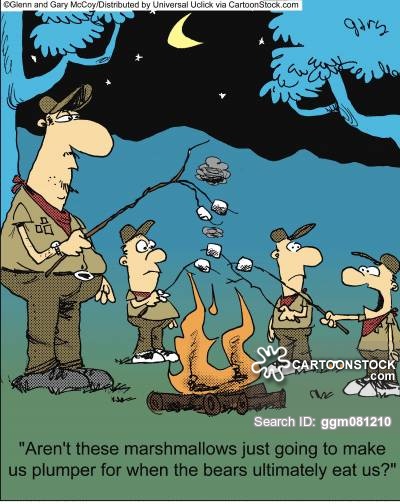 This airy delicacy in a dream symbolizes joy, ease, carelessness. The dreambooks promise a number of positive emotions, luck and a comfortable and eventful life. If you see white tasty-looking marshmallow that you can get, this dream means you will soon receive a very pleasant present. The present itself will not be of great material value, but will show the affection and attention for the dreamer. If you managed to eat the dessert in a dream – this present will come from a person from whom you never expect any attention. A young girl who sees a dream about white marshmallow will have a date and pleasant communication with a handsome young man. But it spite of fun and carefree pastime, this doesn't mean that the relations will last long.
Miller associates marshmallow in a dream with easy money and unserious relations. Seeing marshmallow in chocolate is a promise of improvement of financial situation. This plot promises acquaintance will a well-off young man for a girl. Eating this sweet product in a dream brings disappointments, unfulfilled desires.
Depending on what you did with marshmallow in your dream, you can get detailed interpretation of the night plot:
Eating marshmallow – predicts a meeting with a person whom you wanted to see for a while;
Eating marshmallow covered in chocolate – you will listen to flattering speeches about you;
Cooking marshmallow at home – you will take part in endeavor in which you understand nothing;
Someone treats you with this dessert – you will have a quarrel with your second half;
You treat somebody with it – you will be invited to a party.
If you were buying marshmallow in a dream, the interpreters advise you showing vigilance. The dessert can also indicate wasting too much money in vain. If you were buying marshmallow for someone else, you should take care of securing your property. If you were cooking it yourself, try not to interfere into other people's business. An image of buying the dessert may indicate that now is not the best moment for any deals and new purchases. It is quite possible that new thing will be useless and your new contacts will disappoint you.
If you see old or moldy marshmallow in a dream, this is a sign that you have to say farewell to old unnecessary things, finish some old contacts and renew your lifestyle.
Buying pastille in a dream means disappointment in events that have been expected for so long that interest in them has already faded. If you are treated to stale pastille, this is a sign of failure in business and discord between close friends. In a dream, feeding children pastille portends pleasant surprises; giving pastille to a dog means that you will soon have to help your neighbors organize a funeral. Seeing pastille in beautiful boxes is a sign of love and affection.
According to Freud, eating pastille in a dream - a dream indicates that in intimate relationships you like to receive pleasure, but not give it to another person.