Meteor Shower Dream Meaning
What is the symbolism of meteor shower seen in a dream? Dreaming about meteor shower indicates a chance to get new knowledge and show your talents. If you dreamed about watching the meteor shower together with your beloved, this means you can expect pleasant changes in personal relations.
The dreambooks give the following explanations to meteor shower dreams depending on what exactly falls from the sky:
Where did the meteorite fall in your dream?
into the water – harmony in the family;
to the ground – a meeting with new love;
on cars – deterioration in reputation;
on the houses – means relocation.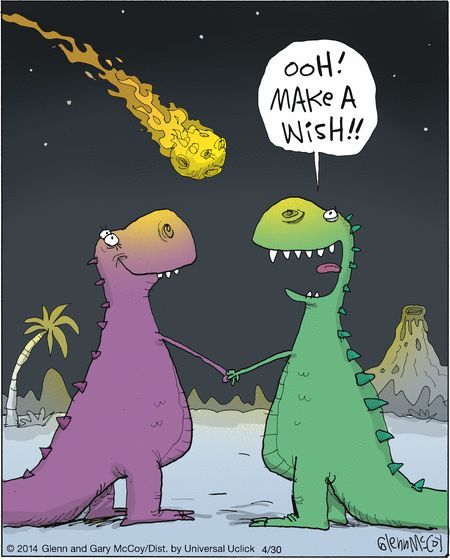 If the meteors in your dream were falling and exploding, this plot warns of coming period of poverty. If it didn't manage to get to the ground, this dream predicts resolution of troubles.
If a woman dreams of meteor shower, this may be a sign of prolonged conflicts.
What are the Top-5 negative dreams about meteor showers?
To be frightened when you see meteor shower – means disappointment in life or parting with a loved one.
Severe destruction and death of people during the meteor shower – an accident resulting in serious injury or death.
If you dreamed that meteorite fragments damaged the roof of the house, this is a symbol of bad mood.
To be in the epicenter of a meteor shower promises bad news.
Seeing how heavy stones fall to the ground warns of a long separation from relatives.
Can dreams about meteor shower be positive? Here are the Top-5 good dreams about meteors:
Watching a meteor shower from a window and making a wish predicts an easy solution to current problems.
Catching a falling meteorite – promises the onset of the period of luck in life.
To see how a meteor fell under your feet – predicts the implementation of the plan.
Observing this phenomenon through a telescope is a sign of business success.
If you dreamed that the stones were bright and colorful, this is a symbol of new impressions.
What does meteor shower mean, according to Miller's dreambook? Such a dream is a sign of new romance. Miller thinks that if a meteor was flying towards Earth and exploded, this symbol promises love and passion coming back into your relations.
If a meteor fell on the houses, this image predicts conflicts with the management.
According to Freud, meteor shower dreams of problems in personal life and misunderstandings in intimate relationships.
If meteors were falling in the water, this is a symbol of relations cooling down.
According to Tsvetkov's dreambook, the fall of huge meteorites in dreams mean large profits and an improvement in the financial situation; meteors from small stones - promise a stable stage in life.
The destruction of houses and the death of people during a meteor shower - predicts a meeting with a person who will greatly affect your future life.