Alligator Dream Meaning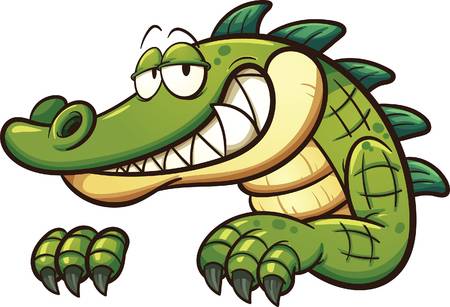 The alligator is a symbol of danger, and not only in real life, but also in a dream. Miller states that the alligator seen in a dream personifies a dishonorable person.
If a young girl sees a crocodile, this means that she should become more cautious. She should not trust unfamiliar people, and also stay alert with her friends - some of them can do very something bad towards the dreamer.
Wandering among the alligators means a serious danger that you can fall into by negligence. Medea's dreambook states that a dream about alligators is a sign that you will get into trouble because of your own stubbornness and intractability.
It is a bad sign to swim around alligators. This plot means that you are surrounded by enemies. It is possible that you will suffer greatly from their deceit - this is especially true if predators attacked you and caused you harm.
It is also a bad sign to see yourself as a terrarium worker taking care of exotic reptiles. You should be careful taking offers of your colleagues; there is a risk of falling into an ingenious trap woven by competitors or detractors.
It is a good sign if you managed to run away from an aggressive alligator. Running away by land means you will be able to turn your affairs in the direction you want. If you had to run on water that made it difficult, it is a signal that in order to achieve your goal you better ask for help.
Walking on the backs of alligators in a dream is a sign that even though you have some difficulties, you can cope with them.
Alligator in a cage is a symbol meaning you strive for power, but you do it secretly.