Killing An Enemy Dream Meaning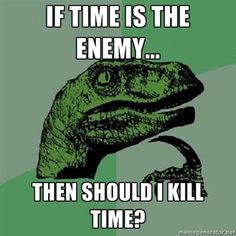 Killing someone in a dream is a reflection of inner conflict, a sign of deep despair. But the dreambooks consider killing an enemy a positive symbol.
Miller's dreambook interprets dreams about killing an enemy depending on details:
Watching reprisal of a foe - meeting with deceit.
Destroy the enemy yourself - overcome the problems that surround you.
To kill the enemy that you see for the first time - to cope with internal contradictions.
Take a friend for a villain in a dream and cause his death - to a quarrel with this friend.
To win the fight with the attacking beast - to success in business or promotion.
Being attacked and showing resistance in a dream has various interpretations. Dreaming of defending yourself and killing the enemy in a fierce battle means a difficult situation, from which internal contradictions prevent to find a way out. To kill him in a dream is a sign that you will cope with indecision in reality.
If you talk someone to kill your foe instead of a fair fight, this plot has negative meaning. In reality someone despicable will use your trust and damage your finances or reputation.
An unknown villain represents your bad features of character. Killing an unknown foe is a sign of success in fighting your bad habits and inclinations.
What it means to win a fight with a furious animal? A fallen predator predicts a rapid rise in your career, which will require iron will and cold calculation.
Killing a foe with a knife predicts success and wealth, according to the Chinese dreambook; Dr. Freud promises bodily pleasures in this case. Seeing blood during this killing is a promise of joy. Cutting someone with a saber or a knife predicts poverty.
If you saw another person trying to kill an enemy with a knife, you have tendency for cruelty, Dr. Freud thinks.
To shoot an enemy from a gun in a dream means easy resolution of difficulties, execution of your plans. Perhaps someone will suddenly offer help.
Killing your enemy with a gun and finding out that you took another person for him is a warning against excessive gullibility: someone will try to slander a good person or a dedicated employee. The sounds of deafening gun shots are remembered to high-profile news.