Psychologist Dream Meaning
According to the dream book, the image of psychologist has several interpretations. Often, in a dream, he points to problems, difficulties that require a quick solution, and this requires good advice. Vision can mean: people close to the dreamer are waiting for help from him.
What is the meaning of dream when you see you are going to visit a psychologist to consult, get recommendations? Dream interpretation claims: in reality, you are facing overwork, nervous breakdown due to hard work. You need to give yourself a rest regularly.
A dreamed shrink warns a businessman: he is putting too much effort into his projects. You should be a little distracted, switch to another activity, because the course of affairs does not always depend on our desire or total control. There are accidents that can not be foreseen. It is better to arrange things to give them a minimum of attention.
Was the advice received in a dream from a psychologist practical, useful or in a new way illuminating a problem, circumstances before a dreamer? This is an auspicious sign. The dreamer learns in reality something that will push him to make the right decision, the line of conduct. This will allow you to successfully resolve the difficulty.
If a girl dreamed that she turned to a male psychologist, it means that she will have relationships with a man and gossipers will discuss it. Probably a man will be married, so the relationship will bring more bitterness than joy.
Did you see yourself at the appointment of a psychologist in a dream? According to the dream book, you will meet a person with whom it will be interesting and useful to communicate. Such an acquaintance can change your life, and a new friend can take an important place in it.
Did you dream about being a psychologist and reassuring hysterical lady who dumped a lot of problems on you? In reality, as well as in a dream, there will be difficulties because of a friend who does not want to leave you alone. However, remember: the more you help him, the more he requires. Learn to say "no" to some people so that their difficulties do not become more important than your own.
If a woman was talking to a female shrink, the dreambook states that she needs to discuss the existing situation with a close friend, ask for advice. If there is no such friend, you should contact a woman who has enough life experience whom you trust (best of all to your mother). Others may see our difficulties at a new, sometimes unexpected, angle.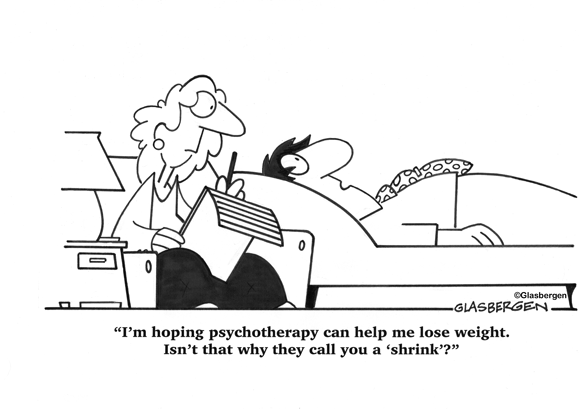 Did you dreamed of being a psychologist yourself? Dream interpretation notifies: someone close to you will soon turn to you, hoping to get help. Try to understand his problems so that your recommendations will be useful to him.
Sometimes seeing yourself as a psychologist in a dream means: the dreamer finds it difficult to make the right decision himself. He needs the support of loved ones, friends. Do not be shy, afraid to show your weakness - relatives will always support you if difficulties arise.
What is the meaning of a dream of visiting a psychologist? According to the dream book, this means to have a connection with a person who is very useful for a dreamer in a variety of circumstances.
To see yourself as a psychologist in a dream can also mean some kind of conflict in reality, and its consequences will be quite long, able to change the usual state of affairs.
Sometimes talking to him in a dream, when he gives only obvious, well-known advice, means disappointment, annoyance.