Cigar Dream Meaning
An image of cigar in a dream can have several interpretations. This symbol predicts profit, revival of business activity and prosperity. But there are also other explanations of this plot: it can show your wrong life position or treachery.
Smoking cigarettes in a dream can be a precursor of good profit and also indicate some health problems. Seeing a cigar in someone else's hands predicts revival of your business and life flow. If this was your relative or someone you know, his life position will be improved.
A cigar in a dream often reflects big delusions, mistakes of the dreamer, symbolizes his wrong life position. A cigar-case means that your wishes will not come true now. You are being in the sky dreaming too often and are too far from reality. You have to react on problems and issues fast and adequately.
Taking a cigar out of cigar-case means you will have a tempting offer from an authoritative person. If you treat this offer right, bright perspectives will be opened for you. If you had a dream about subtle aroma and taste of a cigar, this can be a promise of peace, well-being and pleasure.
A Cuban cigar means that someone from your close surrounding will betray you. This person is trying to win your trust, shows his false friendship and is going to use you when required. It is better to prevent his actions before he makes the first step.
The dreambooks interpret unfinished cigar seen by a man in a dream, as health problems and problems with potency. A cigar butt reflects the dreamer's complexes about the size of his genitals.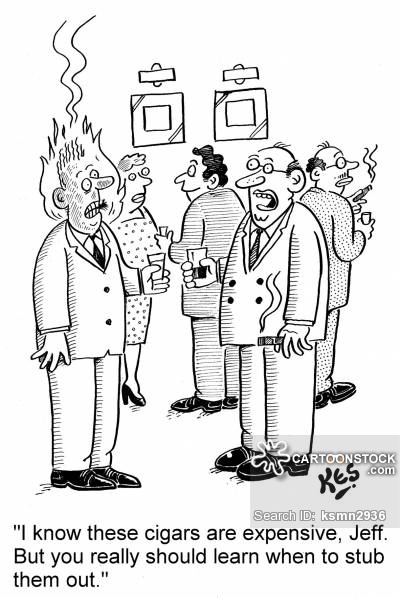 Your actions with cigars can help interpret the dream in details:
Taking it – a deception is possible;
Buying a cigar – financial stability;
Selling – failure of your plans;
Someone gave a cigar as a present – you will receive money from somebody;
Lit a cigar – you are striving for sexual contacts;
Finish smoking – health decline;
Burn your lips – adultery;
Putting out a cigar – bad news will upset you.
Smoking cigars or cigarettes can mean you have a serious addition and it is quite difficult for you to quit. Smoking a cigar with the scent of coffee and enjoying it in a dream is a promise of new pleasant feelings in real life. If a woman was smoking a cigar in a dream, this means she will make some unusual work. Smoking a cigar is a promise of profit and financial success for men.