Egypt Dream Meaning
Unknown and attractive Egypt even in a dream is endowed with an aura of mystery and romanticism.
According to Miller, if you were climbing up the Egyptian pyramid in a dream, this is a promise of a trip that you will make alone. Your affairs will soon bring satisfaction of your secret and spiritual desires. If a young girl sees pyramids in her dream, this plot promises acquaintance with a man. But it will turn out that the dreamer and this man do not match at all.
According to esoterics, if you visited Egypt in a dream, this is a sign of a number of changes. If you had excursions and visited the most prominent signs, this plot means you will have a lot of new emotions and impressions.
If a man sees the Egyptian pyramid in a dream, this image says about his frivolous attitude to personal life. The dreamer sincerely believes that heart attachment only complicates things. You are accustomed to satisfy your erotic desires with the services of girls from brothels.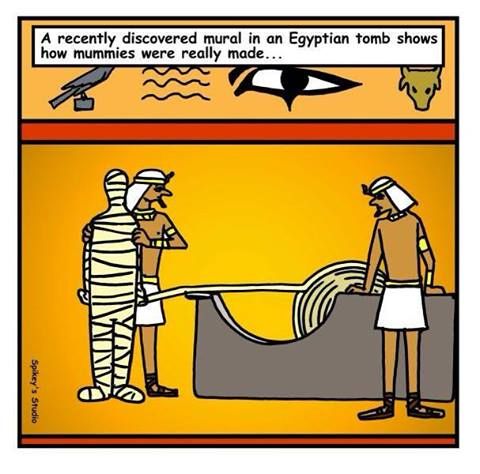 A dream about Gods of Egypt reflects the excessive availability of the dreamer. You agree to the conditions proposed by the opposite sex too quickly, which becomes the main cause of disappointment in you. Medea's dreambook associates dreams about Egyptian Gods with some secret or mystery. A dream, in which you tried to reveal the secrets of the Gods of Egypt, is identified with the search for its capabilities, the desire to improve in love.
If you happened to meet a cobra while being in Egypt in your dream, you should be careful. According to the Esoteric dreambook, the Egyptian cobra in a dream is a sign of meanness, envy and deceit. Do not trust important secrets even to those people in whom you are completely confident.
For people who are fortunate enough to visit the tomb of Pharaoh in Egypt in a dream, a Modern dreambook predicts a raise in career ladder. Before this you will have a difficult long-lasting business trip.
Seeing an Egyptian coin of large denomination in a dream means a long-awaited profit, a good money investment. Such image in a dream predicts new investments for businessmen.
Egyptian pyramids, as well as a black cat that you met in this country in a dream, predicts a believable deception.
Hieroglyphs seen in a dream mean that indecisive judgments of the dreamer may be the root cause of the loss of funds. If you managed to read them in a dream, this is a sign that you will successfully overcome all the obstacles.
Your dream activity in Egypt can help you get better interpretation of the image:
suffer from thieves - the need to weigh up your decisions carefully;
to go on excursions - foreshadows the fulfillment of secret hopes, aspirations;
solve the mystery - take a step towards self-discovery and improvement;
to see an unusual, unbelievable country - predicts lies and deceit.