Engagement Dream Meaning
Dreams about engagement usually have reverse interpretation. If something scared or upset you in this dream, the image can be a very favorable sign. Someone else's engagement symbolizes the dreamer's personal life. If you were a guest at the engagement party, the dream promises your own marriage soon. If you are already married and saw a dream about someone else's engagement, your family life will gain new colors.
Dream of getting engaged may be a symbol of positive changes and making the right decisions. Besides that engagement in dreams also predicts quarrels with dreams and separation from your loved one.
An engagement party with many guests predicts a baby coming in the dreamer's family. If you saw a dream about your beloved man getting engaged with another woman, in reality he will make his final choice with you.
The majority of dreambooks interpret your own engagement not very positively. The image seen in a dream predicts separation and the end of romance, this will happen suddenly and very soon. According to Ukrainian dreambook, a dream about your own engagement brings luck and success. This dream can also indicate partnership, friendship and mutual interests.
As for the symbol of engagement rings, the dreambooks advise not to haste. Excessive wish to get married can scare away your partner. If you are already engaged and saw such dream, this is another reminder about the value of love and relations. A dream about diamond engagement ring is a favorable sign; the bigger the diamond is, the happier the dreamer will be. Some dream interpretations see engagement rings with big diamonds as a sign that your couple causes envy and that is why there is a lot of gossip around you.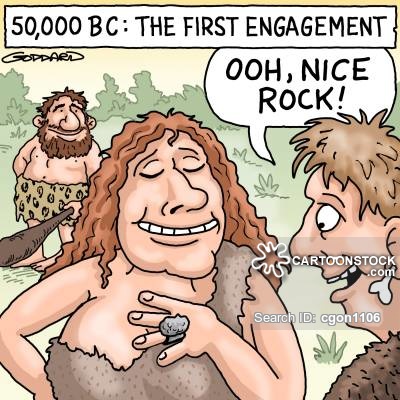 The dreambooks explain the plot depending on who you happened to be engaged to in a dream:
to a guy you like - a new love relationship;
to a stranger - making a rash decision;
to your ex - sign of loneliness;
to a friend - a quarrel with a partner;
to your loved one - the appearance of an opponent / rival.
Top-5 negative dreams about getting engaged:
Engagement to someone else's husband / wife speaks of a scandal due to jealousy.
Dream meaning of getting engaged to the dead person - warns of a serious illness.
Getting engaged to your enemy - predicts big trouble.
A dream of a secret betrothal - sign of gossip.
A fictitious engagement in a dream - predicts obstacles in achieving the goal.
What are the Top-5 positive engagement dream meanings?
The engagement of the boss is a dream speaking of a promotion.
Dreaming of your sister's engagement - promises an imminent wedding in reality.
Having your son / daughter engaged - reconciliation with a loved one.
Getting engaged to a classmate in a dream - means fulfilling your dream.
Engagement at someone else's wedding - the emergence of a new friend.