Marriage Dream Meaning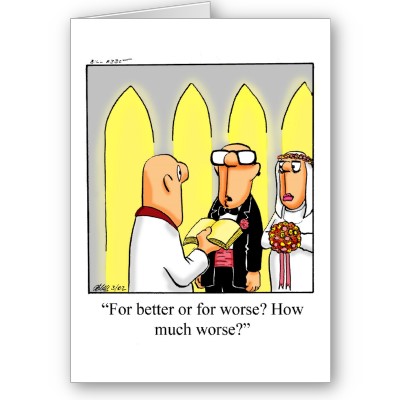 Why do you dream of marrying or attending the celebration as a guest? As the dream book indicates, errors, unpleasant news, disappointments, failures in the business are possible. But also a dream vision promises joy, the signing of a profitable contract, the meeting of one's second half.
If a young girl sees herself getting married to a decrepit man, this dream plot means that there will be an illness besides her current problems.
Did an unmarried girl dream about getting married? The dream book warns of disappointment, resentment.
Why does a single man dream about marriage? He will soon face deception. A married man's vision, where he marries another woman, warns of treason.
Have you seen your own sham marriage in a dream? The Dream Interpretation indicates: you may have made a mistake regarding your beloved and are experiencing it hard. Therefore, there is such a plot in the dream - "action in spite." Try to restore your old relationship.
The dream of a fictitious union also indicates that the dreamer wants to do some not too specious act to achieve the desired. The risks involved should be kept in mind.
Why does an unmarried person dream of a stamp in a passport about a marriage? The dream book tells: soon he will be able to meet his soulmate and the vision will come true.
The interpretation of the dream about the stamp in the passport for married people is different: disagreements and conflicts can destroy their union. If you had a dream of erasing this stamp about marriage, you will quarrel with your beloved soon.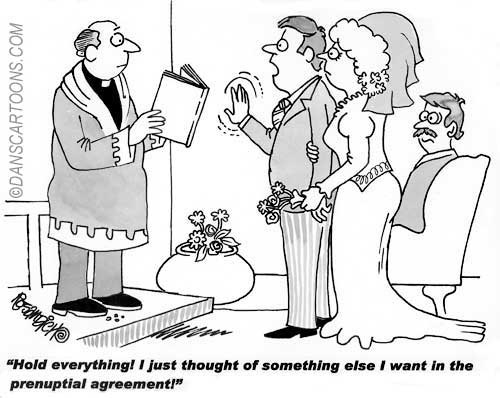 If you remember what kind of marriage you had in a dream, you will receive a detailed interpretation:
Second marriage – there will be some bad luck;
Marriage of convenience – someone uses you for his mercenary goals;
Fake marriage – someone can give out fake for original in real life;
With a person you do not love – your relations with men are based on deceit and constant lie;
With person of the same gender – you really need care and attention of your family.
Watching the marriage of same-sex partners means: women - gossip about you will begin, men - significant trouble, perhaps a betrayal of a loved one.
Have you seen a wedding ceremony? If the guests' clothing was of light tones, joy, pleasure will come. Is the clothing dark or black? You should be ready for some sadness, Miller states.
What is the symbolism of a dream about the wedding palace where you were present at the registration of the union? You can quickly find a way out of difficulties.
Seeing your marriage registration in a dream means that a happy future awaits your family life. Did you have a dream about registration of a couple in love? The dream interpretation is encouraging: you should conclude a profitable contract or to meet people who will subsequently have an impact on your business.
If a woman happens to know in a dream that her ex is happily married to another woman, this means the man she lives with now will soon become ill.
Why does one dream of a marriage certificate? In reality, there will be suffering over your personal life. A marriage certificate warns a woman: a tyrant spouse will subdue her will.
If you had a dream of being married with your boyfriend, while he didn't even make such hints, dream Interpretation reports: your beloved is already considering making a proposal.
Also, marriage life in a dream indicates: the dreamer is not sure that her lover will offer to get married. Perhaps you need to push him to this delicately. But action should be taken with extreme caution.
To receive a marriage proposal is a very favorable symbol. The dream interpretation explains: positive changes in all areas of life await the dormant.
To submit an application to the registry office in a dream means: the material condition will improve; you will be able to establish your business.
Why do you dream about cheating before the wedding? You will hear some bad news in reality. You may be tricked or forged.
If you had a dream about wedding rejection, this means the dreamer will commit a rash, spontaneous act that will cause regret.
Have you married a deceased in a dream? The dream interpretation explains: a disease is possible, so you should pay closer attention to your well-being.